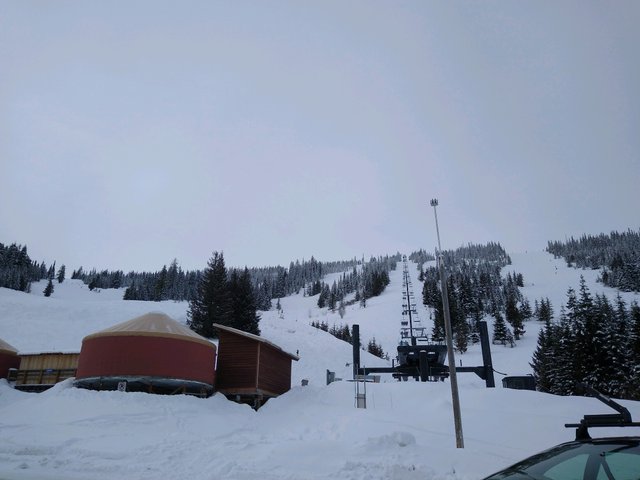 Pretty good day of skiing yesterday at 49N. The snow was okay in most areas of the mountain but my go to areas were pretty messed up. The Right Wing is where my tiered drop off a rock outcropping lies, near the top of the area. Getting to the drop is easy and the snow was pliable. I hit my drop, landed it, then as I started to ski down into the trees below I found the snow was garbage. The warm weather had made the shaded areas under the trees a sheet of ice and there was narrow bands of good snow to work with. Annoying but not a horrible thing, I just went and pounded down all the tree runs that had good powder still left.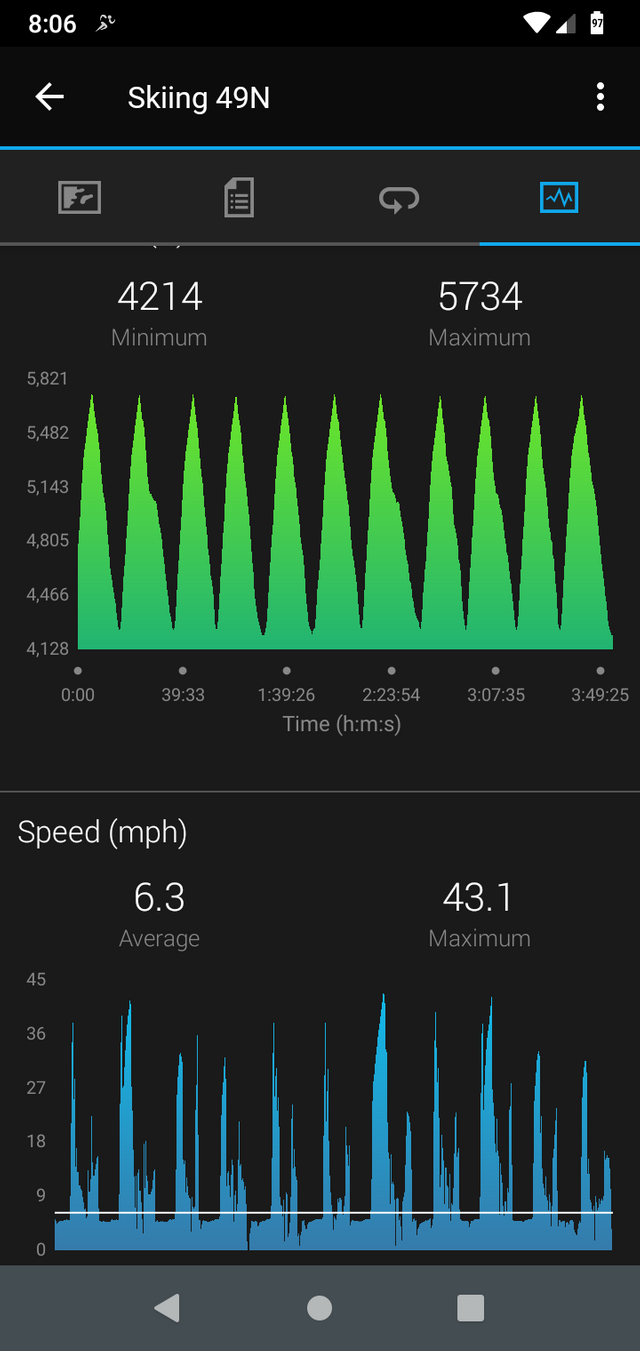 Overall it was a good day and I managed to get 11 runs in in 4 hours. By 1pm the snow was getting warmer and my legs were really tired. It is a lot of work to pound down the runs. I found myself fully out of breath at the bottom of the runs a few times.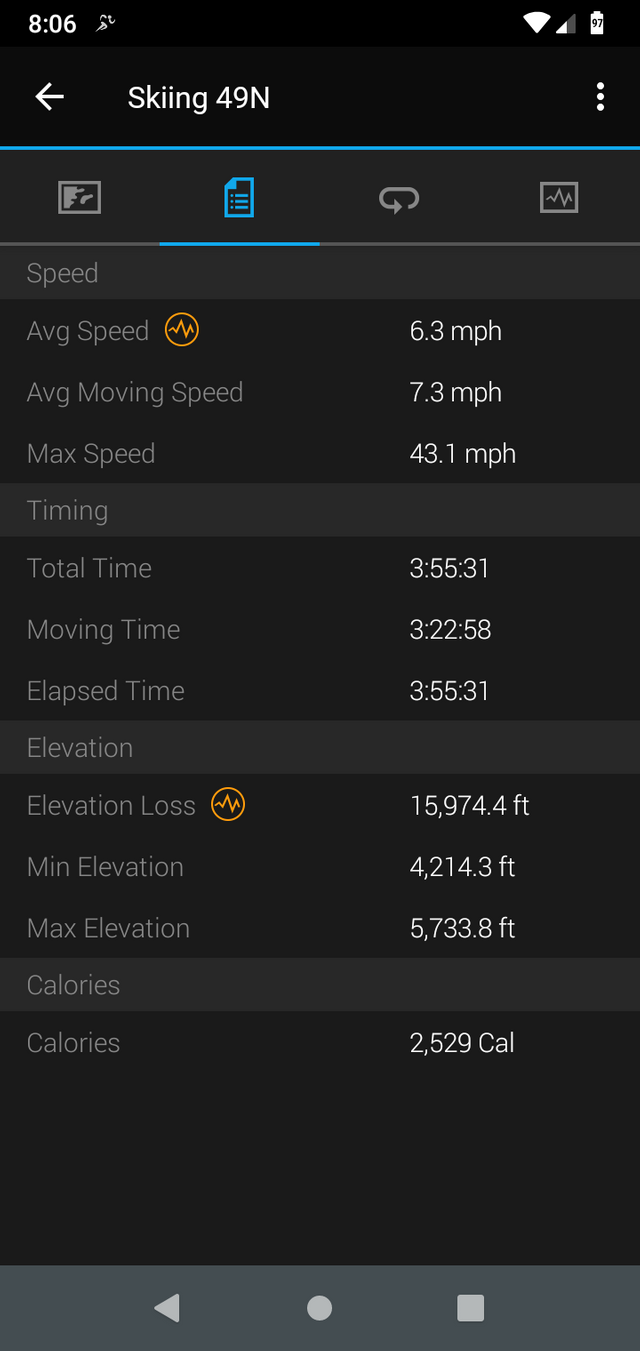 I have a standard for when I am skiing by myself. I get to the top of chair 5 from Sunrise Basin, with my poles ready I exit the lift and as soon as I make the corner off the lift I drop into a tuck and fly down the ridge run to the line I have picked. I am the only person I ever see do this. It is quite fun to haul ass and gets me to the lines I want to drop far faster. The ridge is nice in that I don't have to check my speed except to avoid other skiers and can bomb the run. I only got to 43 mph top speed but that happens at the bottom of the ridge most times.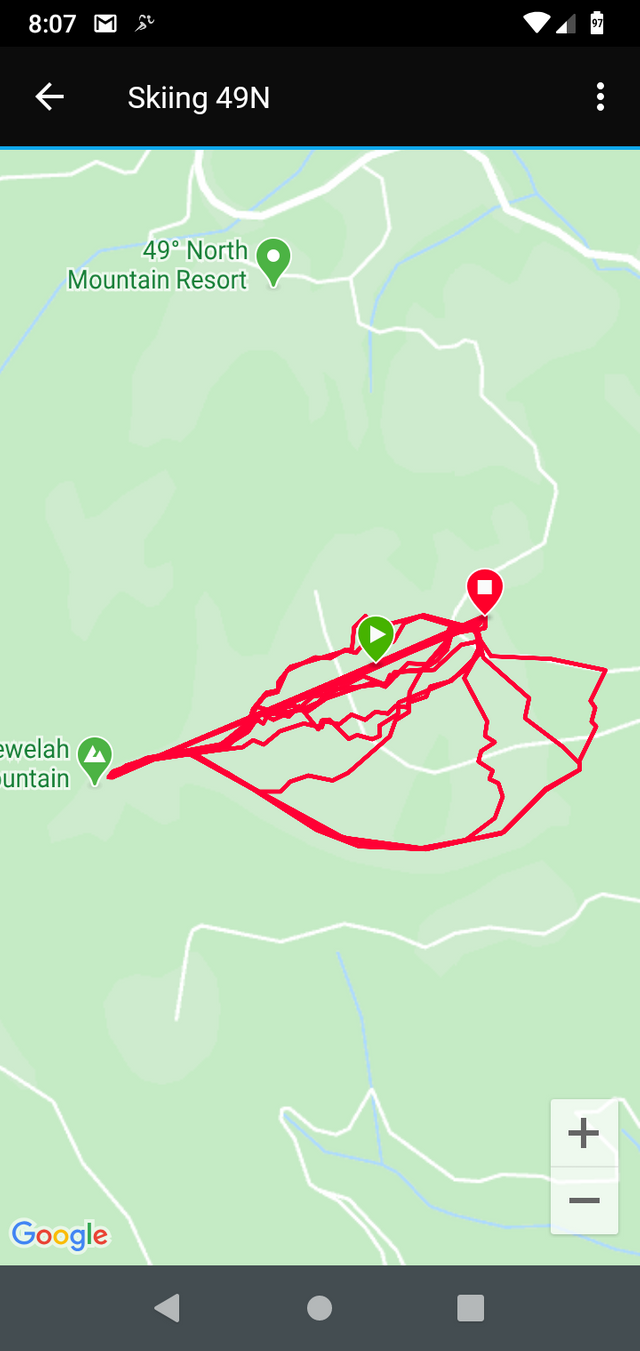 This winter has been weird and the snow conditions have been rather suspect for most of it. I am trying to use my pass enough to pay for it this year but have only gone 3 times so far but I only have to go 6 times to have paid for my pass, which seems like a possibility to go 3 more times before April 10th. Hopefully we get another solid round of snow to help rebuild the base in the trees.


10499

Daily Activity, Hiking, House Chores, Skiing, Walking