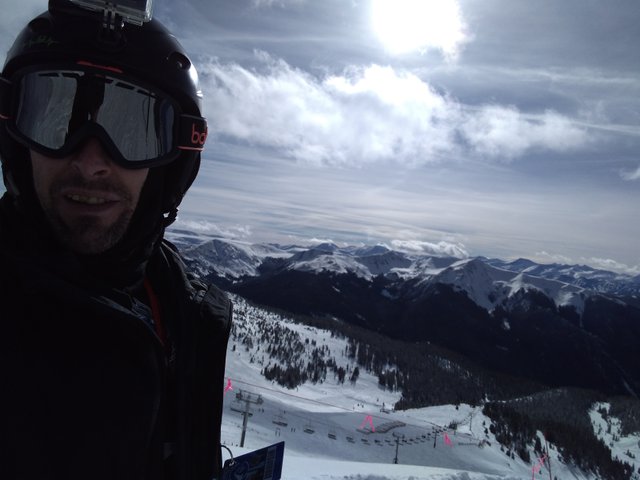 Yesterday was a LONG day. Started with leaving the house at 6:45am and driving about 3 hours to Arapahoe Basin Ski area right next to Loveland Pass. After the healthy snow yesterday A Basin had a ton of good snow in most parts of the mountain. I spent a large part of my day in the back bowls running the EX runs, the harder than double black diamond runs that go down the shutes between the rock bands.
My first time at A Basin and it was seriously nice and the views are incredible. It was a surprisingly warm day and I found myself sweating a number of times. The altitude is between 10500 and 12500 feet so the act of breathing becomes a bit harder.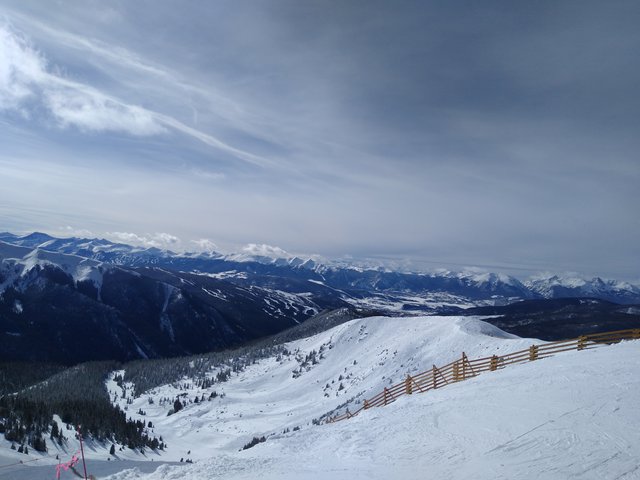 I managed to get 11 ift rides and hit about 15 different runs. I rode every lift on the mountain save the bunny hill shorty. It felt extremely good to be able to run the expert terrain with no falls or crashes. I found the trees to be pretty killer and SUPER steep in some areas which made for a pretty intense couple of runs. We were all done by 2:30 pm and got our butts on the road for the 2.5 hour drive back to Rob's.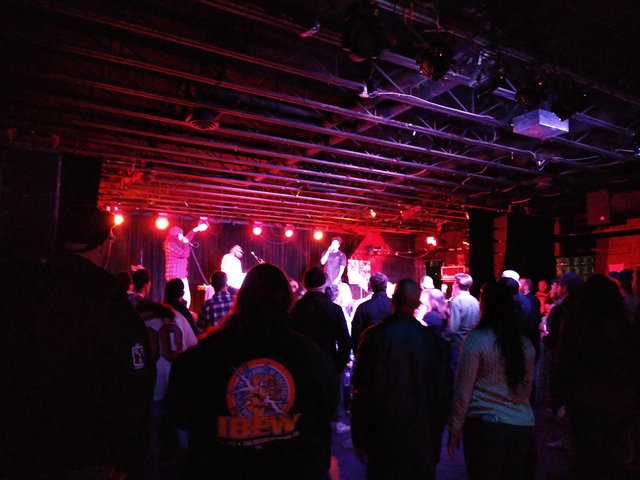 After cleaning up, eating, and getting ready we took a Lift to the venue, The Black Sheep. It is a super small venue that can hold max a few hundred people. The opening acts were pretty good and one of them reminded me of The Prof from Rhymesayers. Dj Gravity was great and was mixing a ton of 90s music.
Zion I got on stage and they did the best they could with the issues with the sound but it was still a great show. There was only about 50 to 60 people in the show so we were right up front. All though anywhere in the place is essentially up front since it is so small.
By the time the last song was going my hips were SUPER sore so I spent the time stretching off to the side. We got a ride back to Rob's with Ramone and crashed not long after.
One hell of a long day but super fun.



19606

Daily Activity, Dancing, Hiking, Skiing, Walking