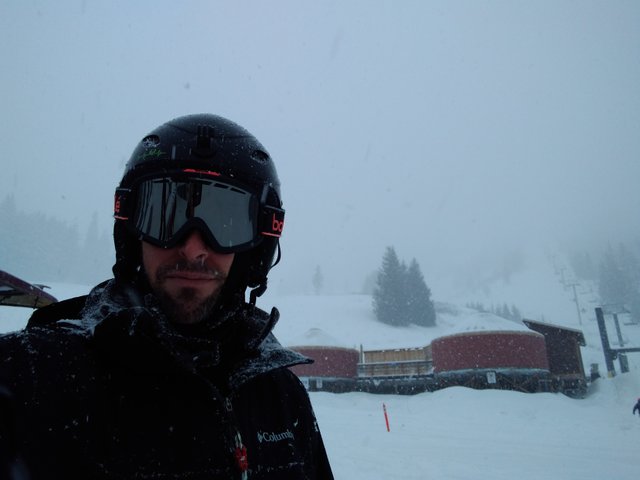 The forecast called for HEAVY snow for the mountain yesterday and it did not dissapoint. It snowed my entire way to the mountain and hten snowed all day long. By the time I left around 3pm I had to brush about 5 inches of snow off my car.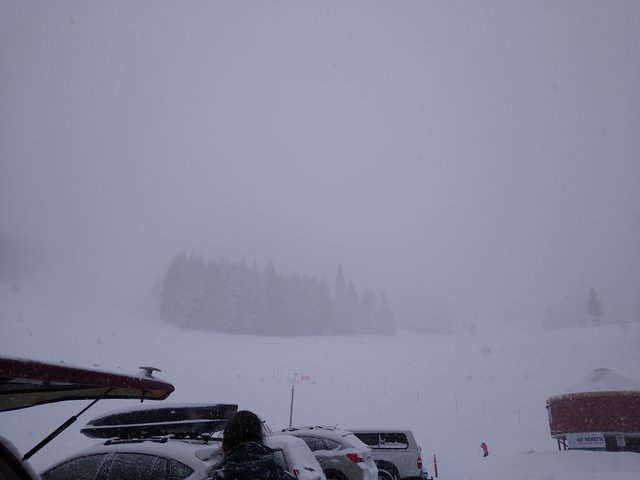 The slopes were phenomenal and hte powder was deep and medium speed. The best part was that it was Monday, the first day back after winter break, so there was virtually no one on the mountain. Fresh tracks everywhere I went. Every tree run I made was just my tracks I was seeing. Art and I had an absolute blast all day long.
About 2:30 pm the temps rose enough that we were getting freezing sleet/rain type stuff that was coating my goggles to the point I couldn't see well. I knew it was time to be done.
It felt SUPER good to be on skiis and to be full on bombing runs. The powder was deep enough that I pointed my skiis down the run, leaned back on my tails and ruddered as I flew straight down the hill. I made so few carving turns in comparrison to other days, it was astoundingly fun.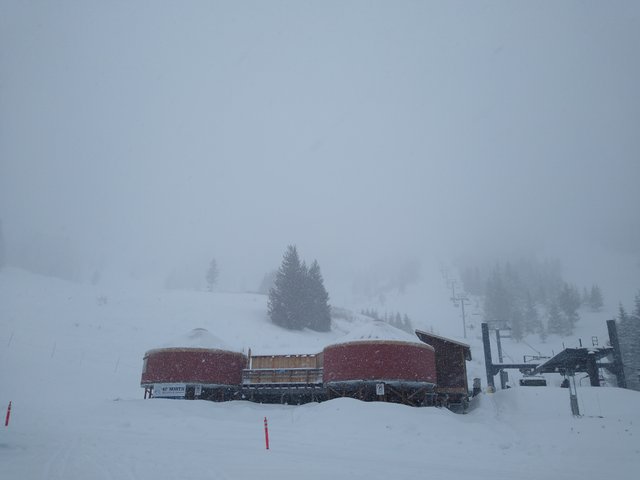 I have been sore as hell all day long but it is a good sore. We did go to the skating rink on Sunday and I put in a good hour and a half of roller blading before skiing all day yesterday.
Tomorrow I go get a bunch of grain and make a bunch of stops around town. I am going ot check out the ice axes at mountain gear and see if htey have a modestly priced one.



12625

Daily Activity, Skiing, Walking