source
This may surprise you but my favorite sport I love watching is the bicathlon at the Winter Olympics. Cross country skiing combined with shooting has it all for me as it combines skiing ability ,endurance along with the shooting skills.
My dream is one day to go along and spend a few weeks watching the Winter Olympics taking in as many outside events as possible. I am not really into the indoor events like Ice Hockey but I would still watch them and maybe change my thoughts and convert me into a fan.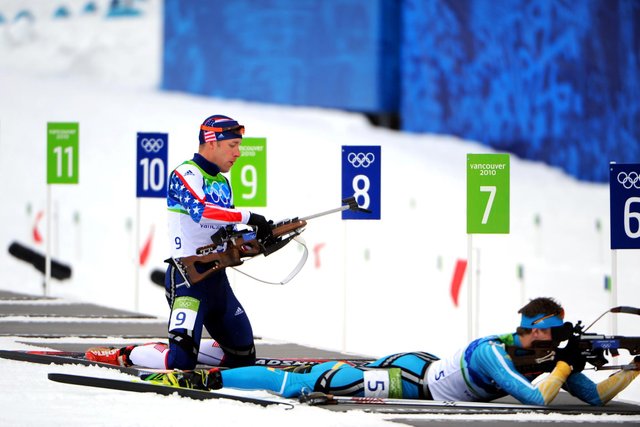 source
The bicathlon along with the ski jumping must be the highlight though as I really enjoy it on the television so it must be 10 times better watching it live. Like most sports once you attend the real thing with the atmosphere of the supporters it doesn't come close watching it on the television. It just isn't the same no matter how cold and uncomfortable you are.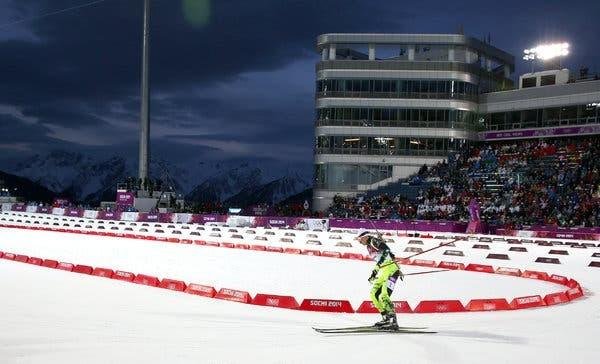 source
The penalty loop is 150 m long.
I think what draws me into the biathlon is that you don't really know who is going to win right up until the last shooting event is taking place. A few missed targets could mean penalty laps of a small track near the range and it changes the entire leader board. The skiers ski around a track three times and after each lap have to shoot some targets in different positions.
Standing and then lying down or prone as they call it are the positions for shooting. A 20 km race will be 4 laps of the course with 4 lots of shooting.(two standing and two lying down).They have a set number of bullets and every target missed leads to penalties which takes time to complete. Controlling your breathing is the most important thing to do and I admire what these athletes can do. Over the years the races have been very close and there is huge rivalry. which makes it even more interesting.I can see this giving the Eastern European bragging rights every 4 years as I am sure most of the competitors will be involved with the military.