Hi Friends,
I recently picked up some silver pieces from Toxic Bullion's @raybrockman - time to share them with you all!
First up is a 3.6 ounce coffin: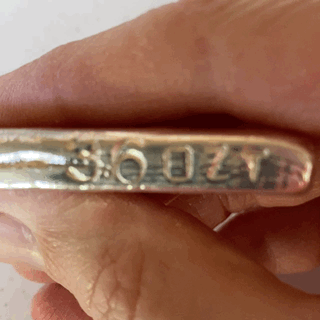 I love the cooling lines on poured silver and this one did not disappoint... good stuff!
Next up is a pair of Hive hexagons:
One of the pours is number 25, which might be the last one offered in the 2020 Hive Hex series.
Total weight added to the stack from this pickup was 6.1 ounces. Thanks to Ray for the silver pours, and thank you for checking them out!
Brian