Happy Sunday guys with one more post with the #showcasesunday tag, an idea of @nonameslefttouse meant to revive old posts. I wrote this one in January of 2019 and it is about a very special carnival that I attended a few years ago. You can see the original post here.
The first picture is my favorite one and it is also my entry for the Deranged Photography Contest hosted by @derangedvisions. This week's theme is "storytelling" and if you feel that one picture does not says the whole story, well then, keep reading!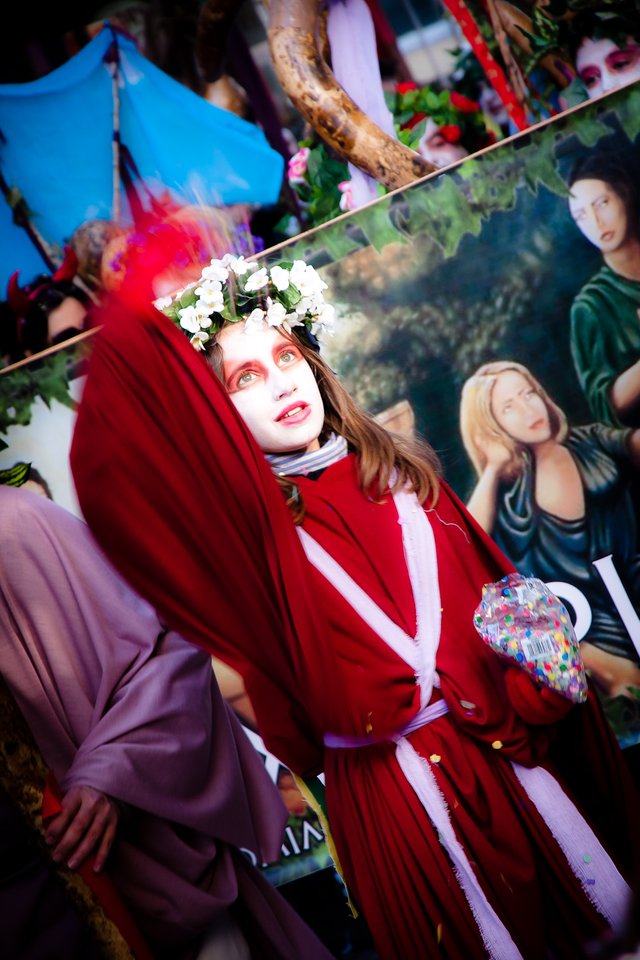 They call it "Ragoutsaria" (I am always wondering how to spell Greek words like this one in English) and it takes place from the 6th to the 8th of January in the town of Kastoria, in Greece. It is a revival of Dionysian Mysteries, a ritual of ancient Greece that through music, dance and alcohol was leading people to an unconstrained expression of their true selves! Although the locals say that it is a party in order to forget the troubles of the year behind them, it used to be a celebration for the rebirth of the nature that takes place every spring!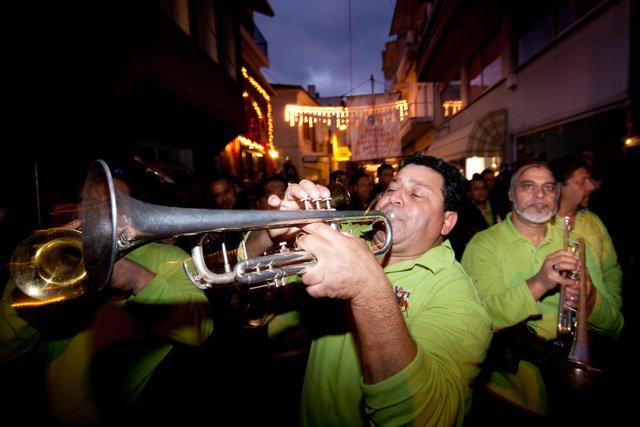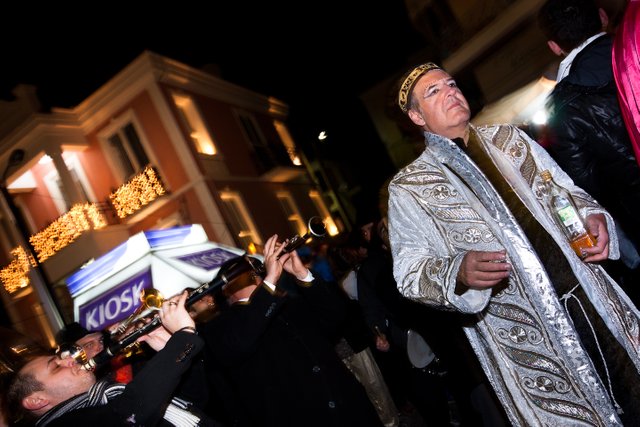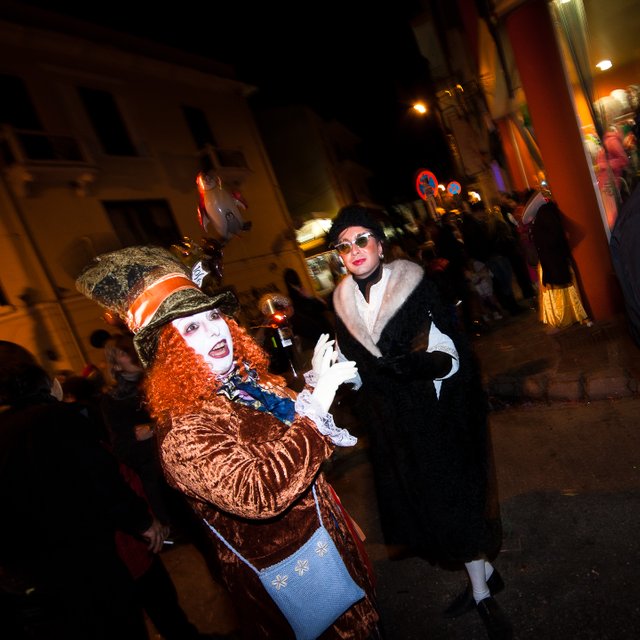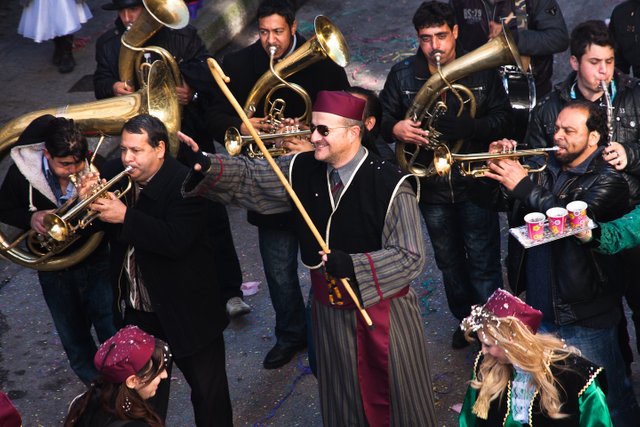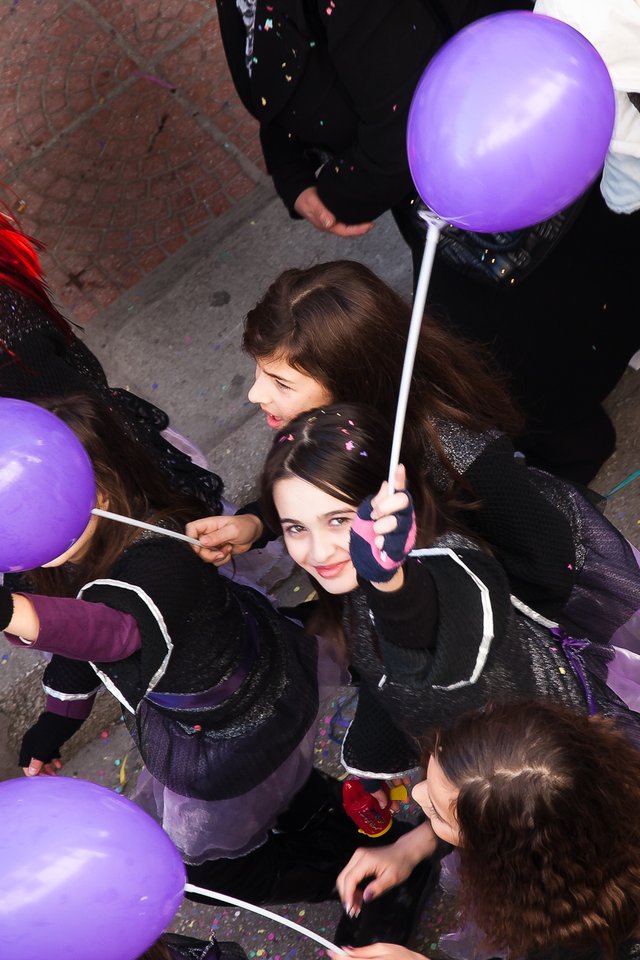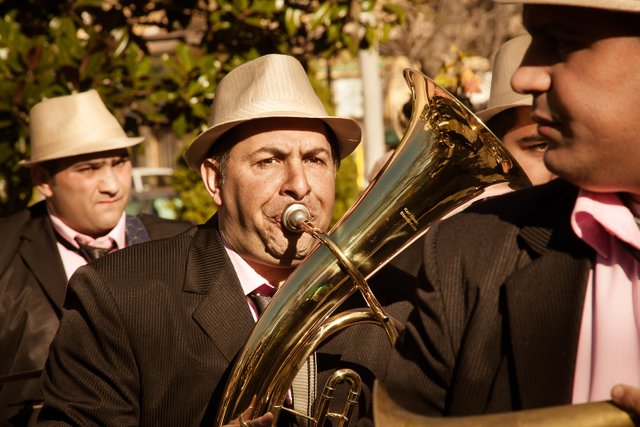 The name is probably corruption of the Latin word "rogatores" meaning beggars. The tradition is for the masqueraders to enter into the houses asking for treat in order to send away the evil spirits! The ancients times the costumes were animal hides but this changed over the centuries. Today the only limit is your imagination!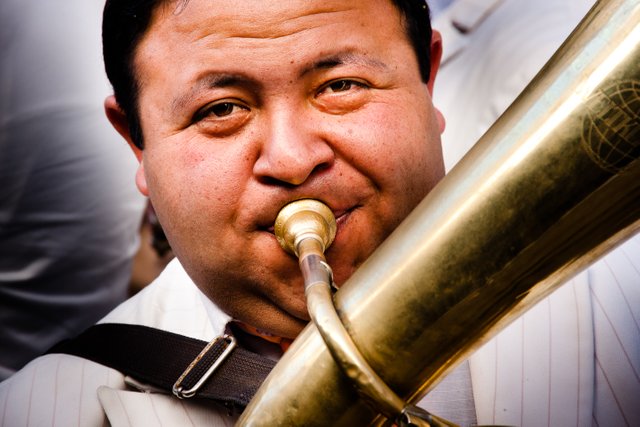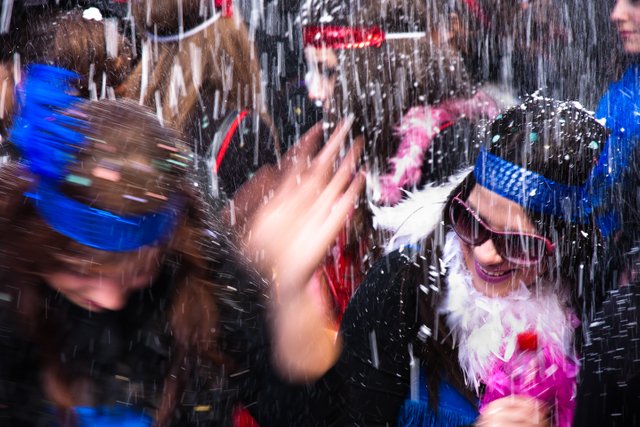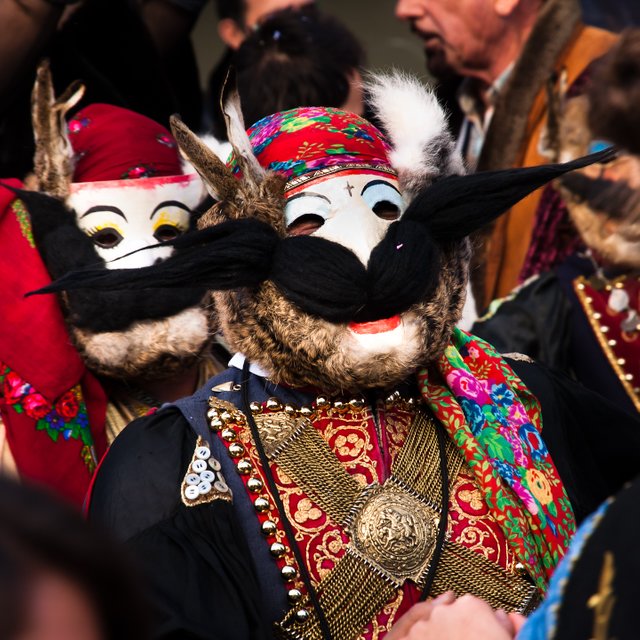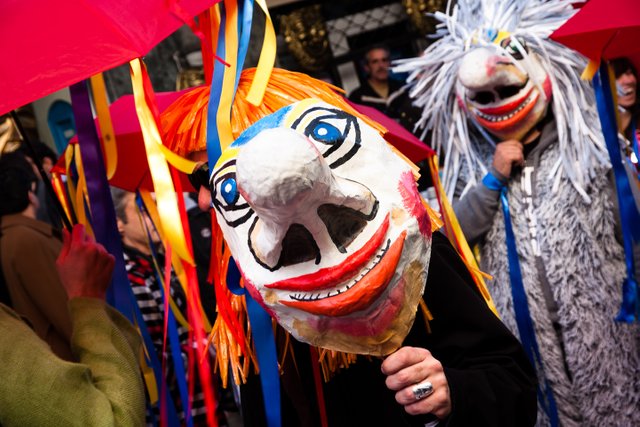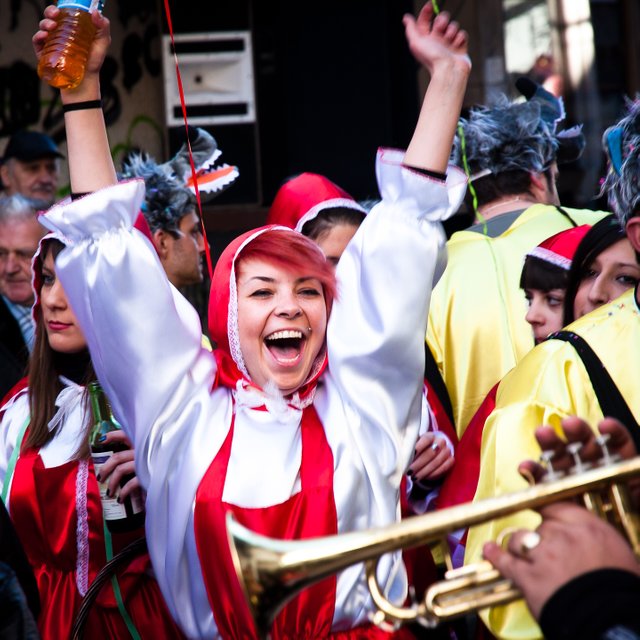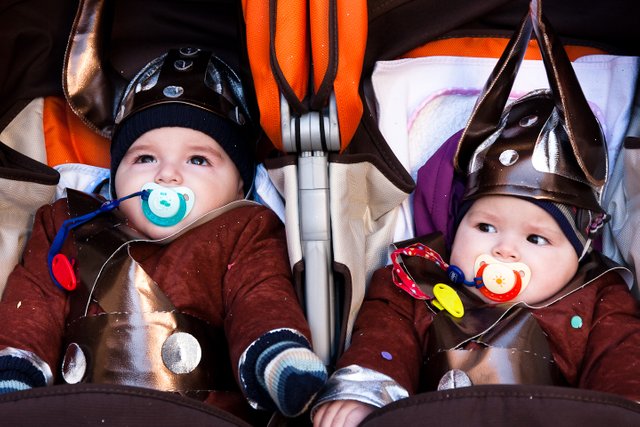 The main parameter of those three days is the music and I mean a lot of it! The town is filled with musicians that come from all over the region but from the neighbor countries too. The result is above and beyond Greece. It is a Balkan fiesta as the ones that only in this part of the world know how to make.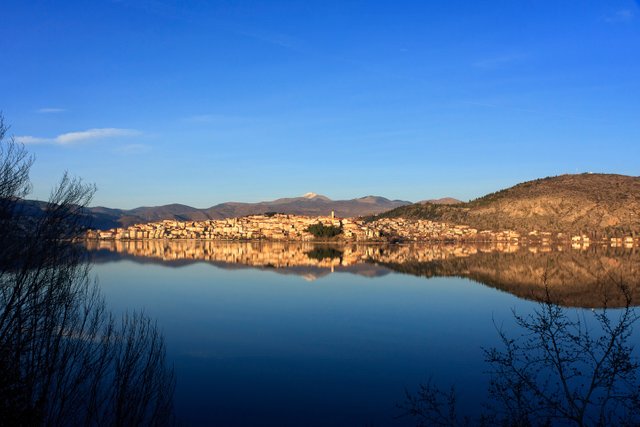 And a bonus shot of the town of Kastoria!
All the pictures were taken by me with my Canon EOS 40D and a Canon EF-S 15-85mm f/3.5-5.6 Lens attached.
Thank you for reading and if you want to know more about me you can check out my introduction post.
Commenting, upvoting and resteeming are highly appreciated!