Showcase Sunday: Mini camping

I love the outdoors; It seems like my natural environment much more so than the city in which I live. Can't find me? Well, I'm probably out hiking, kayaking, hunting or having cuddles with my wife, Faith, in an out of the way place surrounded by nature and no one else. Here's me below in the Flinders Ranges...Contemplating stuff.
[Image removed]
As you might guess camping is also one of my favourite outdoor activities and I go as often as I can. I'm fortunate that my partner also loves it [Not the hunting part, she hates the fact I do that].
We go camping together several times a year as a rule, for periods of between five to fifteen days at a time and have a pretty decent setup with a very-awesome camper trailer; It's very comfortable, easily deployed and has everything we require to make our camping expeditions as enjoyable as possible.
However, at those times I go hunting, or for a shorter trip with a couple of mates, comfort takes a back seat and I'm more focussed on a much more easily deployed set up. A mini-camp set up.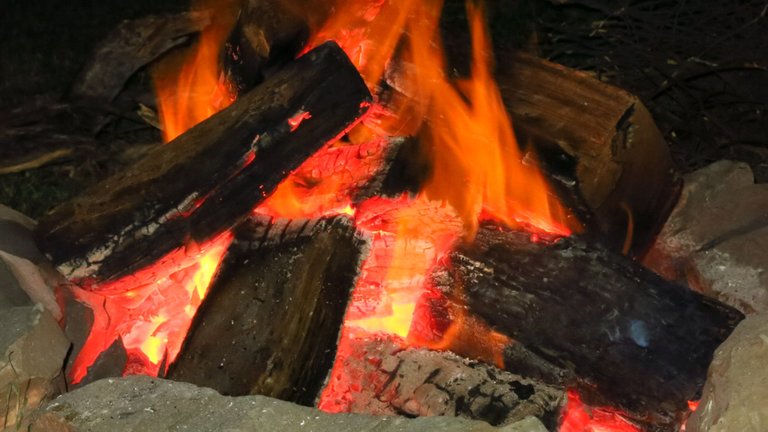 Sitting around the campfire is one of life's simple pleasures in my opinion. The worlds problems could get solved around a campfire if the right people were there.
Until you have done it, in an amazing location under a billion stars, then you won't know. This one shows one of my best efforts...It was too bloody hot to sit near though, however it was an almost zero-degree night and it's over-the-top warmth was welcome, from a distance - Again, you won't understand until you've done it I guess. There's something cathartic about a campfire.
I thought I'd share some tips here but firstly here's a couple of benefits to a minimalistic camp set up.
Firstly it removes some of the distance between us and the environment by focussing on being in it rather than imposing on it by way of RV's, caravans and massive camp set ups.
It also provides a nice counter-balance to our fast-paced lifestyle where everything is at our fingertips 24/7. It allows us to slow down, be more human, and focused on ourselves and the world we live in rather than outside influences and distractions.
Minimalistic camping is also easier to set up and pack-down and requires less room in the vehicle, back pack or on the campsite itself. This maximises time in the outdoors doing more valuable things.
So, here we go...A few tips to get you started. These techniques and ideas are not exclcusively mine, many campers around the world do these, and other things besides, in the pursuit of a minimalistic camp. These are just a few little hints to get you under way.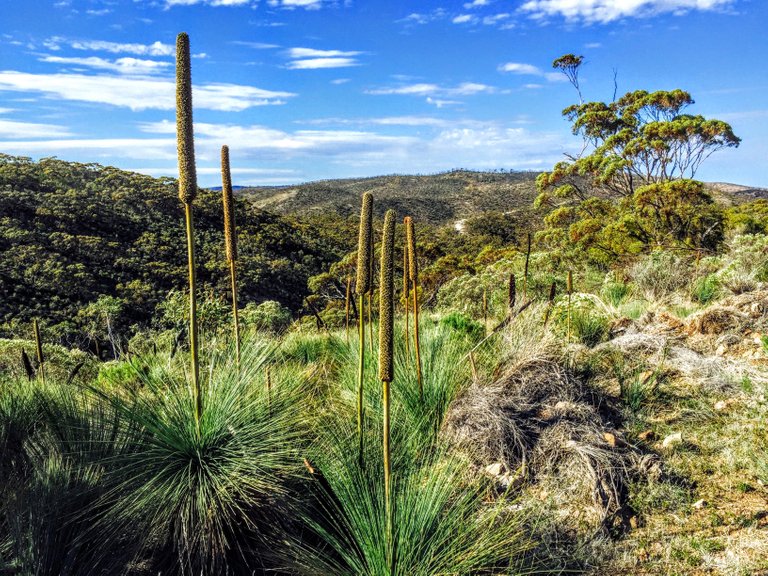 Organise meals around a handful of basic foods
Choosing foods that travel and keep well will simplify preparation and storage (Potatoes, carrots, chicken thighs, garlic, onion, beef mince, sausages and stock can be utilised in so many different ways.) There's no need to get too complicated; There's no Michelin Stars on offer in the bush.
Limit perishable items which will need refrigeration. (I take a fridge when I go, a purpose built one that lives in the back of my truck but it's only 60L in size and space is of the essence.) There's other ways to do it, and certainly, by taking foods that don't need refrigeration is by far the easiest way to go.
Calculate water usage according to the number of people, conditions and distance from water sources. (No need to take 100kg of water if there's a tap, river or creek 1km away. Just take a foldable bucket. (Remember to purify water you collect though.) There's tablets, filters and boiling methods to do that.
Portion food for each person and day where possible. Over-calculating food is one of the biggest wastes of space and food.
Simplify your kitchen and utensils
My kitchen (on a minimalistic camp out) is the camp fire and a grill top or my Jetboil

My utensils are tongs, a large stirring spoon, knife, fork and eating spoon and a cup. I also take a paint scraper which I have sharpened to flip eggs, bacon, sausages and cut meat when required. (My hunting knife doubles as a sharp knife when needed.)

I include a billy (to boil water) and a cast iron camp oven for stews or damper (bread) and I have cooked pizza in there too!

I use the tailgate of my truck as a table generally.

A small chopping board (one of those very thin ones that rolls up.)
Here's my minimalistic camp kitchen.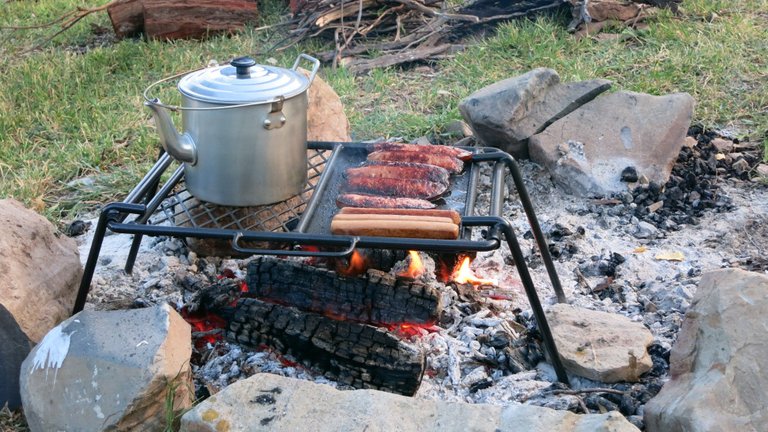 Above is my billy and cook top (Cooking some chorizo sausage there I believe)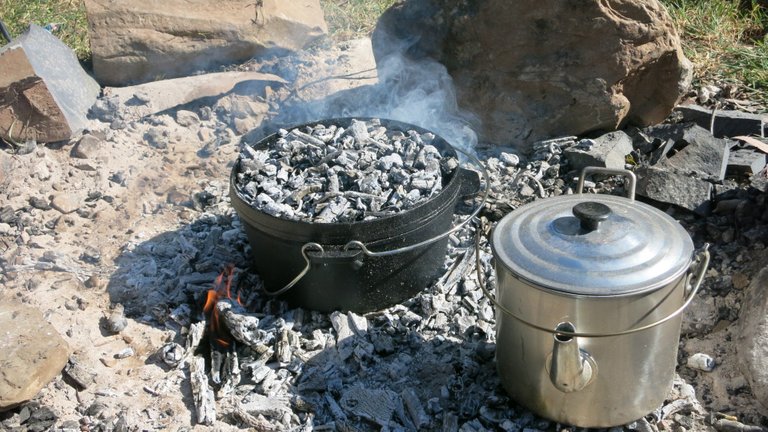 Above you'll see my cast iron camp stove on the coals making a damper (bread). There's coals on top to help create the right temperature.
Above is the damper dough ready for cooking.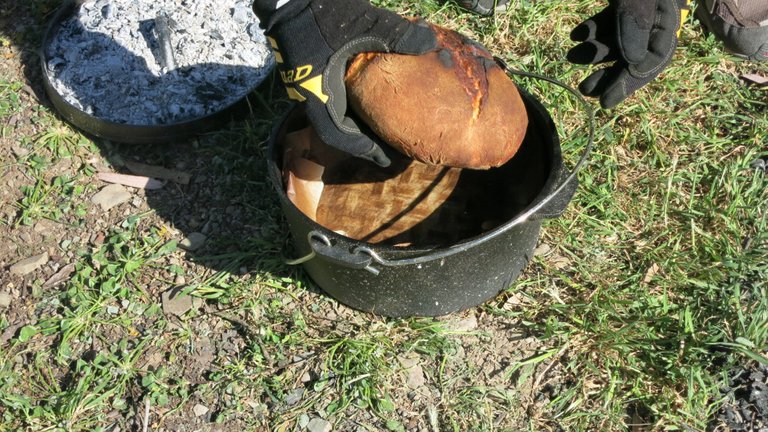 And above is the finished product. Too many coals on the top of the camp oven is why the very top is a little burned. Live and learn...It's an art. Slather some butter and jam on this bad boy and you're in heaven.
Limit your need for power
Use solar powered items where possible for lighting and don't overdo lighting - It ruins ones' night vision. At night, there's these things called stars and they look amazing when one is not in the city. Check it out by turning the lights off!

Leave the laptop, phones, ipad, and pretty much all electronic devices home. If you cannot then invest in a small, and suitable solar charger to recharge rather than taking loads of batteries. I use a lot of Goal Zero products.

Invest in a headlamp for night time. They are cheap, cast a lot of light and are easily turned on and off. They are portable as well so your light goes where you go. You have your hands free too. I use Led Lenser products for all my lighting needs.

The remote Flinders Ranges in South Australia. This my back yard. I've done a lot of camping, hiking and hunting in these parts.
Use dual or multi-purpose equipment
Doing more with less is the focus when minimalistic camping. Find items that have multiple uses and you can take less gear. Simple.
I have an entrenching tool (shovel) that can be long or short handled, turns into a rake (to rake firebreaks) and includes a hammer. Rope, tarpaulins and cable-ties can be put to so many uses in a campsite and who can forget the good old multi-tool. I use the Leatherman EOD but there are cheaper versions. I always buy quality though as getting stock in the outback with equipment that fails is not fun.
I use collapsible buckets which pack small and have so many uses like water collection and when collecting sticks and twigs for kindling to start fires and baths. Yep, baths.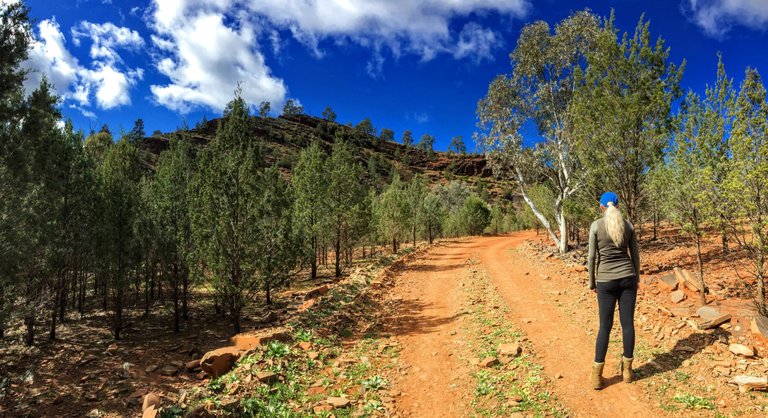 Here's my girl whilst taking a hike. She wouldn't turn around for the photo. I could watch her walk from behind all day long though so I don't mind a bit.
Ok, so there you have just a few hints based around a minimalistic camp-ethos. Camping doesn't have to be difficult or complicated and it certainly doesn't have to be minimalistic all the time but taking less provides an easier set up and less to get in the way between you and nature. I have't spoken about sleeping arrangements but will do so in a future post at some stage.
If you have been camping for a long time like me you may see it as a challenge to take less and less; I do that's for sure. But one bit of advice...Don't make your first few camping experiences too minimalistic. Camping is supposed to be fun and enjoyable and if your first few trips are not then you may be turned off one of life's great pleasures.
Oh, another bit of advice...reading this post won't make you an expert. I have been camping for 30 years and have built a lot of knowledge along the way by trial and error. Don't head off into the outback without a lot of planning and the right equipment. You may not come back.
---
Tomorrow isn't promised - Design and create your ideal life, don't live it by default
Discord: galenkp#9209 🇦🇺
This post was originally posted by me in September 2017 has been reworked and reposted for the @nonameslefttouse #showcase-sunday concept.
---
---