Since last weeks initial guide to Australian slang I have been pleased to hear many tourists using the local language and sounding exactly like a true local. It makes tourists more difficult to pick out, but that's not too much of a problem I guess.
Due to popular demand instalment two has been fast-tracked through and is now available, right here. There have been requests for me to video myself saying the example-sentences so tourists and students of Aussie slang can capture the nuances of pronunciation but I'm not sure I'm ready to get in front of the camera just yet, so they'll have to wait.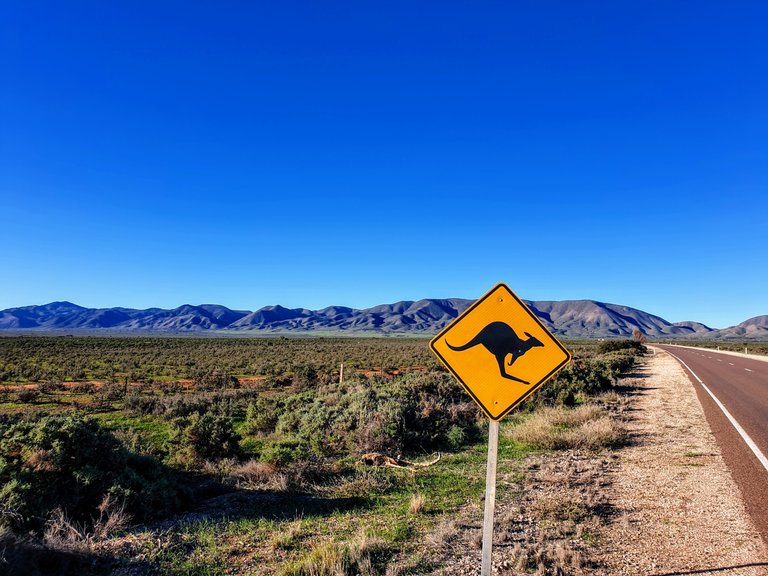 Anyway cobbers, here we go! Refer to the first post for the definition of cobber.
Yonks: A long time (The actual period is flexible)
Ron: Later on (As in I'll see you later on)
Budgie smugglers: Speedo swimming apparel
Sheila: Female person
Durrie: Cigarette (Also known as a dart, ciggy, lung-lolly or fag. Seriously)
Seppo: Citizen of the United States of America
Prang: Vehicular accident/car wreck.
Servo: Service station, gas station
Top End: Northern Territory
The Gong: Woolongong, New South Wales.
Brisvegas: Brisbane, Queensland
City of Churches: Adelaide, South Australia
Boot: Trunk of a car (Also footwear)
Big set of boots: Extremely wide tyres (tires) on a car
Road train: Semi/prime mover hauling multiple trailers
Battler: Person who consistently struggles/ in a low socio-economic demographic (Aussie battler)
Bluey: An individual with red hair (often shortened to blue)
Nullarbor nut: A bald person (The Nullabor is a vast expanse of treeless land)
Bag of fruit: A man's suit. (As in business suit)
Dinky-Di: True, correct, genuine
Ankle-biter: Small child
Cactus: Dead or broken
Dead set: True, or correct
Fuck me dead: That's unfortunate/That surprises me
Tucker: Food
Straya: Australia
Iffy: A little risky or unreasonable
I shall now utilise some of these every-day words in a sentence or two to demonstrate their correct usage. Remember, in using these words you will sound exactly like a local and deepen your tourist experience here in Australia. Start talking like this as soon as you de-plane and make your way through customs as follows...
American tourist to (female) customs officer:
G'day, you look like a top shiela! I've been on that bloody plane for yonks! Look at my bag of fruit, all crinkled up...It' almost cactus! I'm here from seppo-land (America) to visit the Top End, Brisvegas and The Gong. I might go to the City of Churches as well. Dinky-di! I've packed my budgie smugglers so plan to do some surfing too. I'm hiring a car so hopefully its got a big boot for my luggage and I guess I'll have to go to the servo for petrol. I'm a bit worried about the road trains though, wouldn't want to get into a prang! Anyway Blue, (Customs officer has red hair), I better go, see you ron.
There you have it, a perfectly legit first conversation to have in Australia as you pass through customs. You'll have that red-haird female customs officer wrapped around your little finger.
Here's another. I'll utilise a few words from instalment one here also...
I met this yobbo yesterday, a right bogan he was. He got into a prang heading to the big smoke. He picked up bits of his car, shoved them in the boot then just lit a durrie. I tried to nut out what had happened, but couldn't so decided to bugger off for a bevvy with blue. The car was cactus though and considering he had an ankle biter in the back, I hope he made it to the servo for help.
You will note I slipped in a new word too. Bogan: Person who takes little pride in his appearance, spends his days slacking and drinking beer. A bonus word for you.
I'm telling you right here and now, if you speak like you will fit right in like a local, fair dinkum. (That means for sure.) People will marvel at your command of our language and you'll probably get invited to barbie's all over the place, dead set.
A word of warning though, not all Aussies are as friendly...Whilst you're here you probably want to avoid getting bit by one of these guys. This fucker will kill you in 15 minutes - It's the world's deadliest spider. Funnel web spider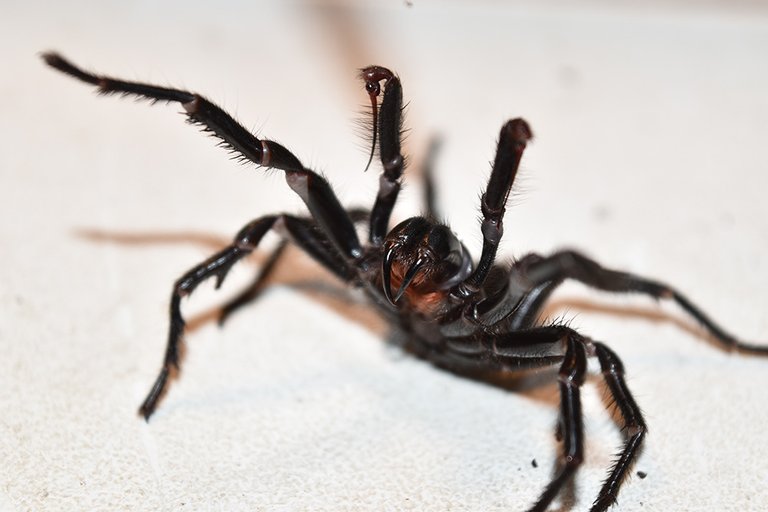 Image credit: Australian Reptile Park
Thanks for reading, you enjoy your stay now, you hear? 😁
---
Design and create your ideal life, don't live it by default - Tomorrow isn't promised.
Be well
---
P.s. I'll be honest with you, almost no one talks like this here...Australia isn't the backward country it is portrayed to be like on idiot movies like Crocodile Dundee. If you speak like this you will get laughed at and ridiculed, but go right ahead if you like. Oh, you might want to act normally when you're coming through customs...Calling the female customs officer shiela may not go so well for you.
This is a #showcase-sunday post, as initiated by #nonameslefttouse - Reworked from the original post from June 2017.