I was at the mall the other day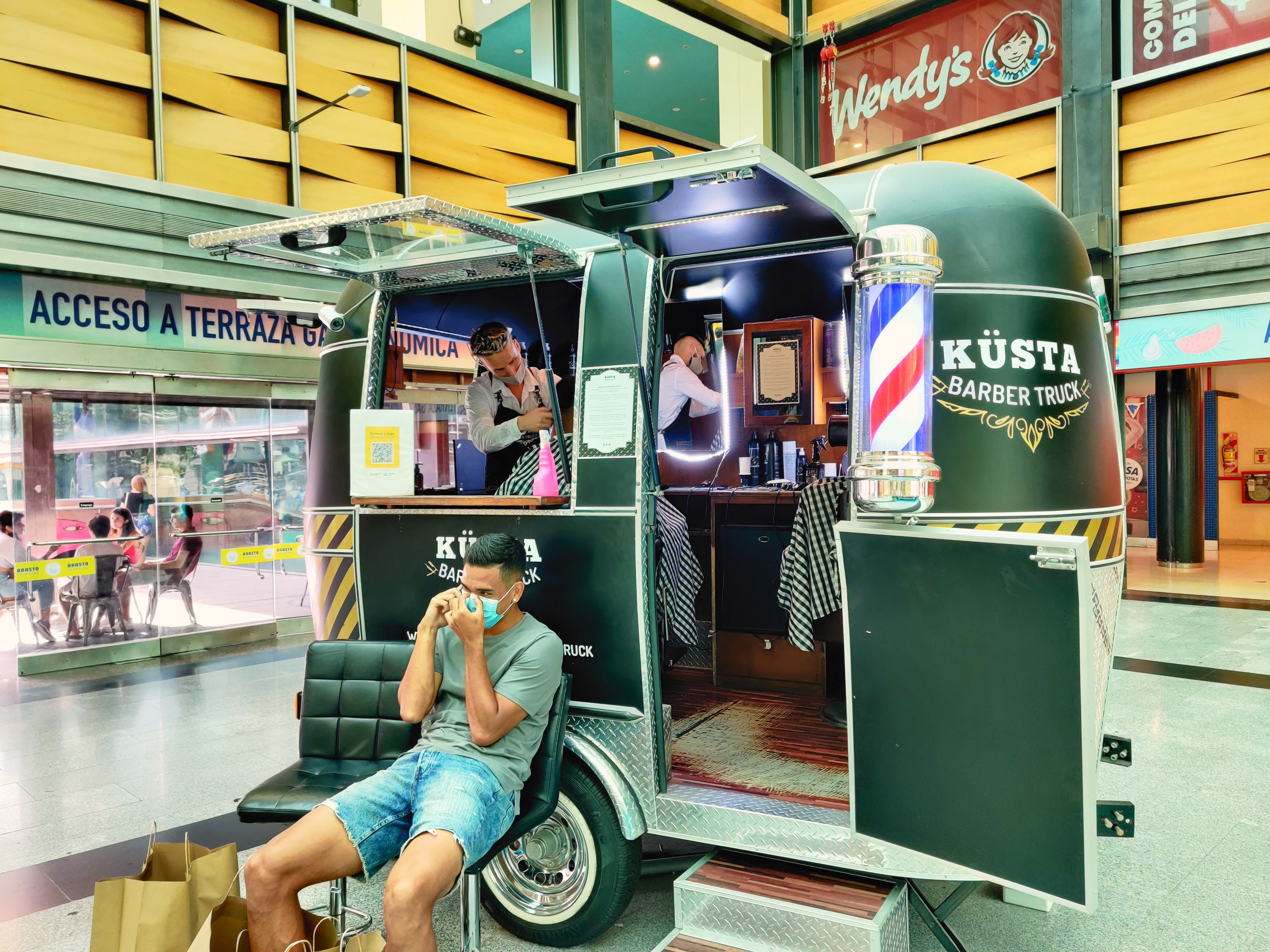 ... and we caught the latest gimmick parked in the corner the main section of the wall.
Between eating at Wendy's or riding rides at the theme park, you can now get your haircut inside a trailer.
It says it's a barber truck but it's clearly a trailer. I'm pretty sure they imported it from another country because I've not seen any trailer campers since I've lived here. The campers that I've seen are very square in appearance. They looked like they were made out of plywood . This hair cut trailer is clearly from someplace else.
We did go to Wendy's. My youngest son found out that chili can be purchased. The only place he has ever seen it was on my stove and being served for dinner at home. He was amazed to see a place that has chili for sale, but said that mine is better.
I am running out of chili powder so I may not be able to make it for much longer!