Sneak peak into the Mökki case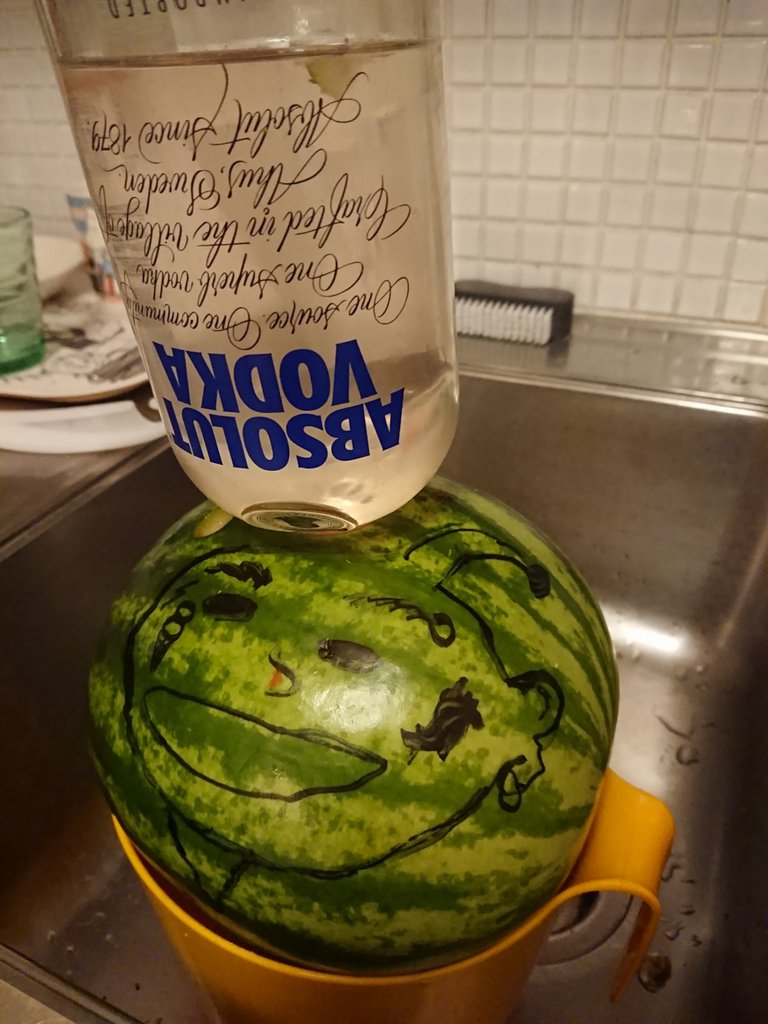 "Hey, let's buy a watermelon" - "Let's buy a bottle of vodka and put it into the watermelon"
Before our New Year's Cottage I was wondering the type of shenanigans we would come up with. Well, my friends certainly didn't disappoint. They are very creative when it comes to this type of stuff. Or maybe the creativity is just borderline stupidity. But maybe it is the same as with madness and brilliance, maybe the line is impossible to draw. Although it is said that stupidity increases in company. It doesn't help that the company is young males who are prone to riskier behavior due to some biological factors.
Anyway, I wanted to show you something...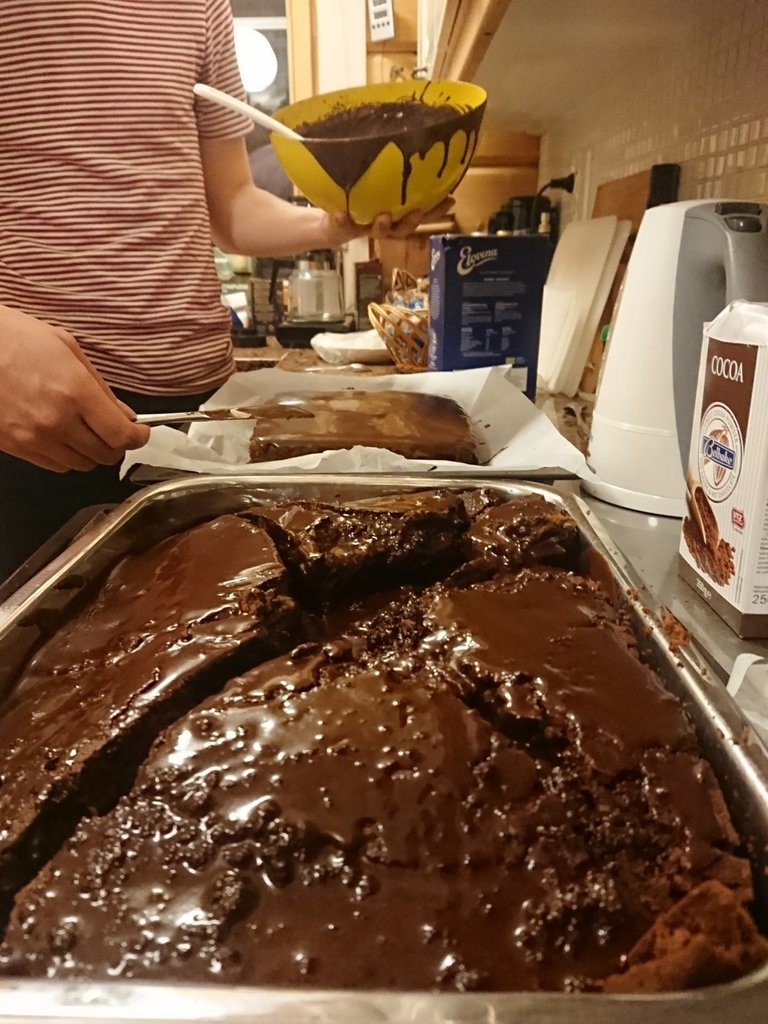 Mokkakka!
If you don't know what Mokkakka is, look for explanation here, I'm too lazy to explain. But in the picture you can see the evil twin - poop casserole - in the front and the good twin - brown lover - in the back. Poop casserole refers to the aesthetic aspect of the other half of frosted Mokkakka, but the real reason it is called an evil twin, is because it is a sinfully delicious treat with all the frosting that is inserted deep into the Mokkakka through the cracks. It is quite heavy though - potentially the heaviest matter in the universe - but that's the way we like it.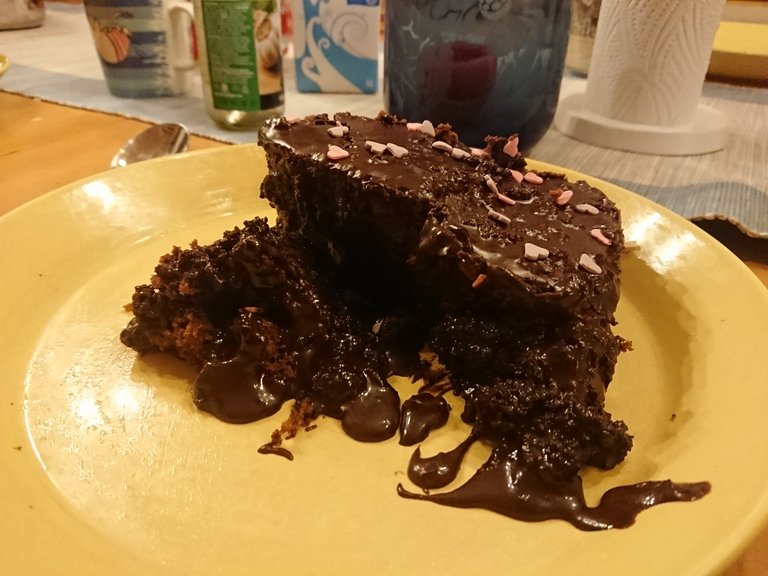 Anyhow, I'm gonna post better pictures of Mokkakka - and of other stuff too - once I'm back home from the meme house, that also a cottage is being called in an alternate universe. Have a good New Year, I certainly will, with Mokkakka in my belly.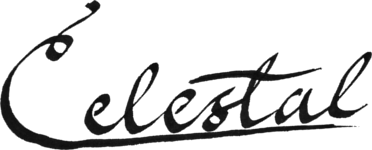 ---
---