Hi!
I just registered on social media Twitter after my Instagram account could no longer be converted by #Share2steem. so what I posted there no longer appears in the Steemit / Steem platform. but this is not a bad thing to stop, many solutions to overcome problems like this, and there are still many ways of course.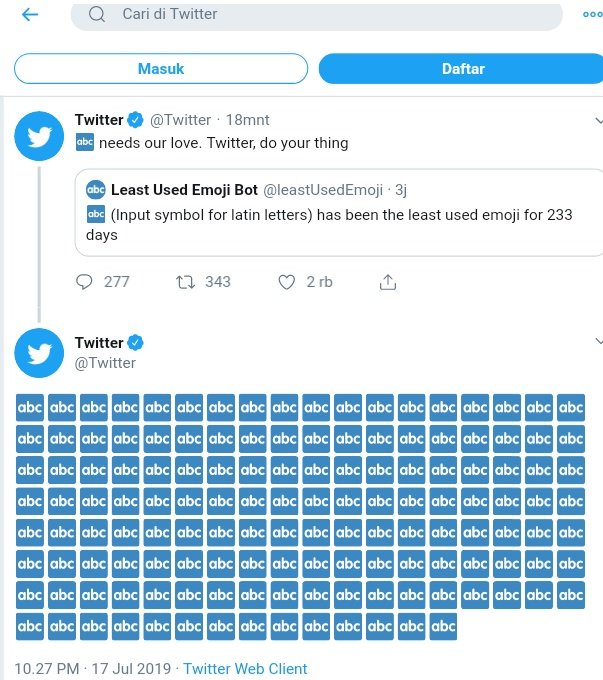 I think to start a new one is a challenge to be able to understand more quickly in terms of its performance. this is my effort to support my work and people and communities as an active user in Steem. and finally I made a decision to add to the experience in the world of social media that I had never known. once again I stated that Twitter was a new experience for me. for that I will show some screenshots of how I started to associate @share2steem with a Twitter account.
---
How to link a Twitter account on Share2steem
1. The first step I did was register my Gmail account on Twitter until it was finished. With a username that has been confirmed by gmail.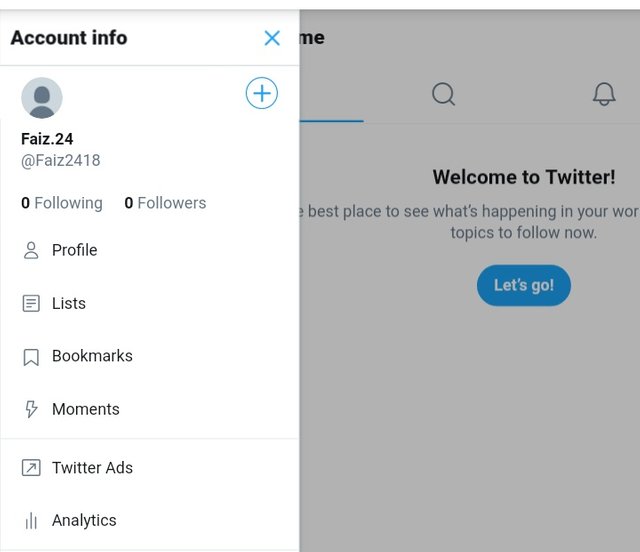 2. The next step is to open the #Share2steem platform via the link https://share2steem.io/ with a Steemit account. after being inside then click on "Social Networks" and select "Link Account", then you will see several social accounts that can be linked to your Steemit / Steem account, choose which one you like it.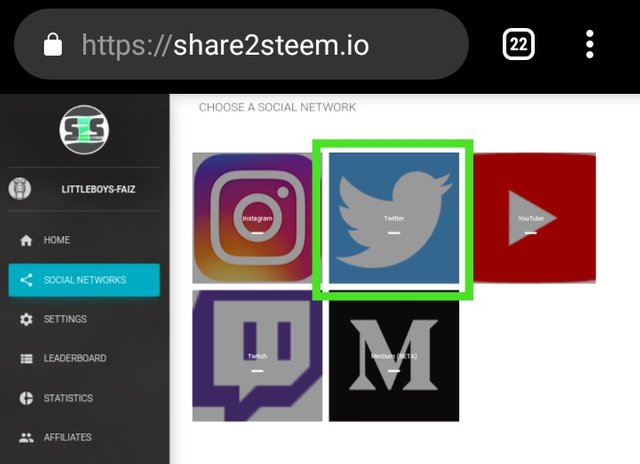 3. Drag the name of the Twitter social account that is under the profile photo into the box provided in share2steem. then click check account to get the verification key.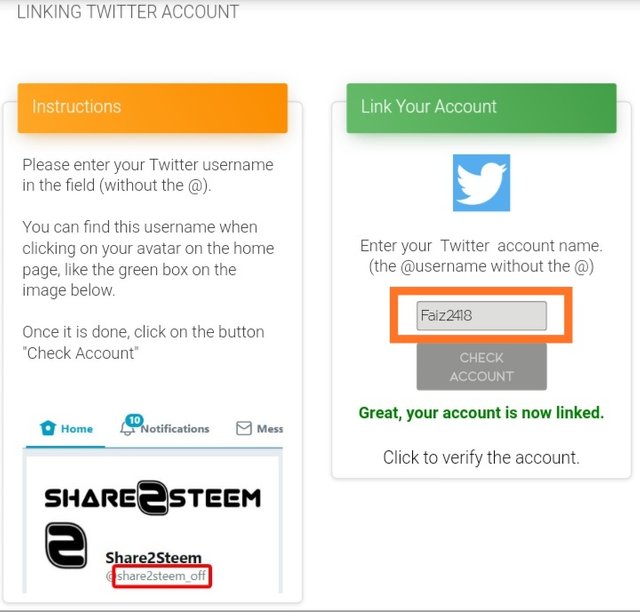 4. After finding the verification key, return to the Twitter account to set "Bio" by affixing the key and clicking "save".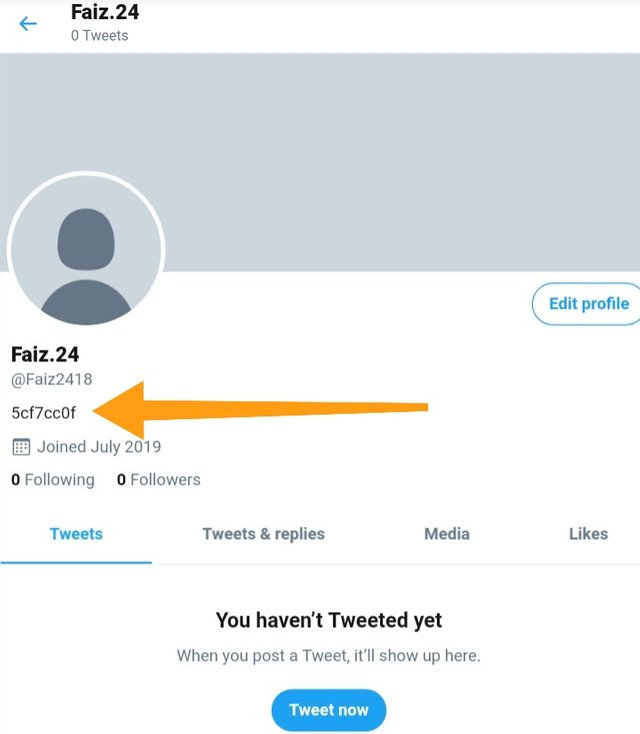 5. Then return to share2steem where you see the word "Verify Account" for you to enter, if the green sentence "Congratulations, Your Account is Now Veriefied" has been seen there, that means your social account is ready to be used to share your posts.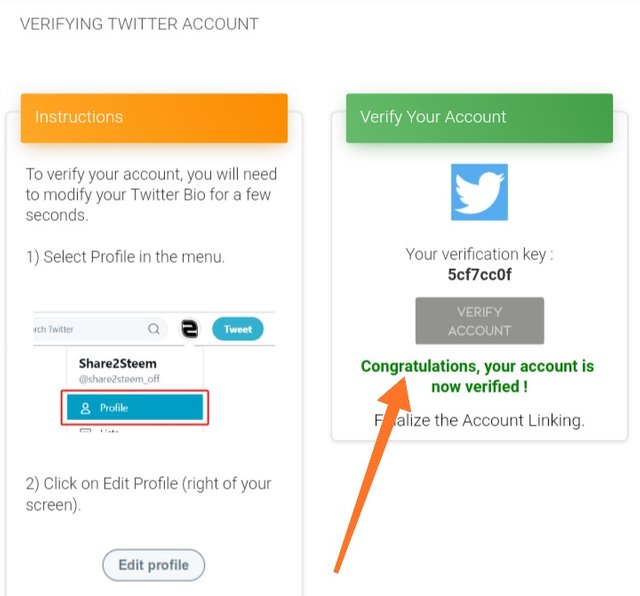 Note : Use hastag #share2steem in every post on your social account so that it can appear on your Steemit / Steem platform.
6. Place the title of the post in the box provided on the Share2steem platform (scroll down). then press "Save Update". this applies only to one post. so each post must always update that section.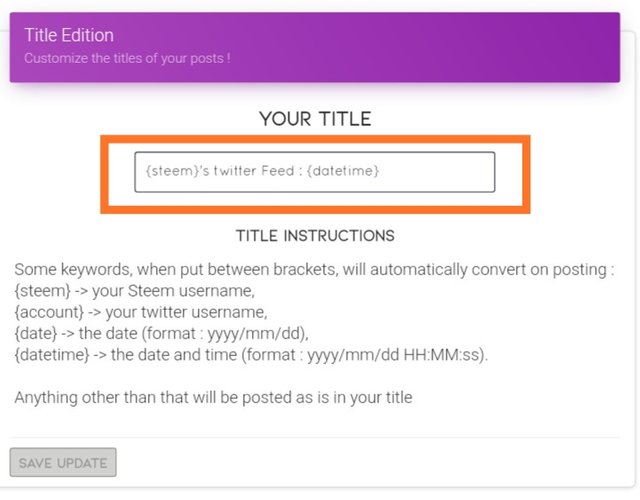 ---
---
Thank you, hope it's useful.
Your criticisms and suggestions are valuable lessons for Me.

Greetings: @littleboys-faiz

https://mobile.twitter.com/Faiz2418/media