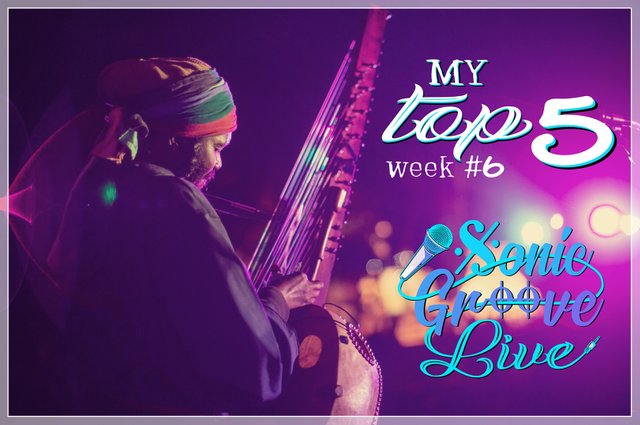 ---
What a week!
Having just returned home from photographing a songwriter's retreat, I was tickled to discover how many of you entered originals this week. It seems, as this project progresses, you're being more bold in your willingness to share your own content. I love that! I hope this trend continues!
I'm also floored by the instrumental prowess represented in this week's entries. While I'll always be moved by well-crafted lyrics, there's something to be said for the universality of wordless compositions – a certain magic in their unspoken conveyance of complex emotional landscapes.
Without further adieu...my top selections are as follows.
---
---
First
@davidsuarezms • 'Viaje a la paz' (Original)
Exhale...You've done it again, dear. <3 Your compositions contain multitudes – each time I hear you play, I find myself breathing a little deeper. The precious birdsong and joyful background chatter of children at play add the sweetest textures – accidental layers somehow perfectly timed. I suspect I could've listened for another half hour and not grown the slightest bit bored. Bravo!
---
---
Second
@barski • 'Autumn Wind' (Original)
Just....WOW! You started out with those gorgeous harmonics, then made my jaw-drop with your well-executed percussive style. You are incredibly talented, my dear. I hope you never put that guitar down; it so clearly belongs in your skillful hands. More, please!
---
Third
@jubei333 • 'The Black Velvet Band' (Cover - Traditional Irish Song)
You are absolutely charming, good sir! I smiled through your whole performance, singin' along with you in the best Irish accent I could muster. LOVE IT!
---
Fourth
@eugelys • 'Tanto y más' (Original)
Simply gorgeous – I love this so very much. I've always been a sucker for dramatic piano ballads. You've taken us on such a lovely journey with these two pieces; I'd love to hear the other five someday. Just brilliant – well-composed and expertly performed.
---

---
---
Honorable Mentions
@edwardstobia • 'Ojos Amarillos // Yellow eyes' (Original - Collaboration with @wilins)
---
---
That's it for Week 6!
We also had delightful entries from @edmundocentenor, @kantos & @alpvente. Thank you for participating!
I want to recognize all of you for being so courageous and willing to let yourselves be heard. I'm continuously amazed by how much talent there is on this platform. I appreciate each and every one of you!
Much respect to the rest of our brilliant team – @krystle, @isaria, @pechichemena, @joseacabrerav, @ausbitbank, @paintingangels & @swelker101. So grateful to be part of this alongside you stellar humans.
Warm Smiles,
xo, zippy
---
---