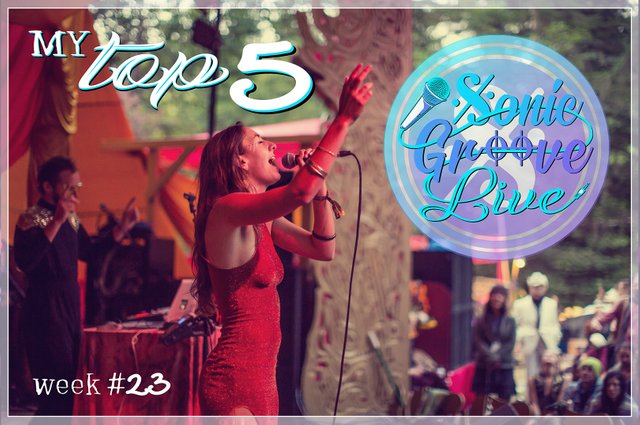 ---
Slowly Re-Emerging
Hello, friends...
It's been a minute. I hope you're all doing well. :)
I must apologize for my extended absence. I certainly didn't intend to stay away, but life's been strange and unpredictable.
For the past couple weeks, I've been recovering from dog bites on both hands. I couldn't do much of anything for a while. I've had to just rest my paws and try to be patient as they heal. Typing still hurts a bit. I just have to move carefully. I may be tender for a while yet, but...at least I'm here.
Feels good to be returning to something resembling normal, however slowly. Showing up for all of you is part of that. Even though engaging with my laptop is uncomfortable still, I appreciated your entries. Listening proved to be a lovely distraction from the ache.
I trust you'll enjoy my top selections as much as I did.
---

---
First
@elisonr13 • 'La Fogata' by (Original)
Those were some seriously impressive melodic acrobatics! You handled such complex and rhythmic vocal phrasing quite well. Loved it!
---

---
Honorable Mention
@contrabourdon • 'Meditation in D, Op. 35 - Vidas Pinkevicius' (Cover)
I quite enjoyed this, especially your fancy footwork! Also impressed by how many different perspectives you somehow managed to show us. Bravo!
---

---
That's All Folks!
In addition to those mentioned above, we had entries from @davidsuarezms, @partitura, @kantos, @ylich, @gibber, @betzaelcorvo, @edmundocentenor, @jubei333, @fundakantoria & @juliolunar. Thank you for participating!
And, to the rest of our SGL team – @krystle, @isaria, @pechichemena, @joseacabrerav, @ausbitbank, @paintingangels & @swelker101 – gentle hugs! <3
Until Next Week,
xo, zippy
---