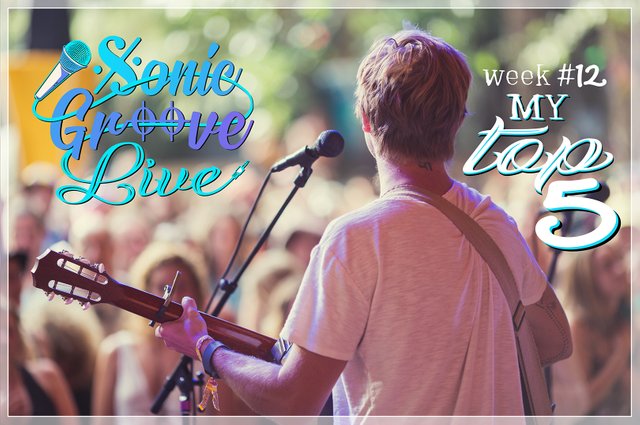 Waaaaay Late!
I know, I know; it's rather absurd to be posting last week's top 5 literally right before I post this week's. Alas, I'm presently in California, helping my bestie with her two adorable lil' kiddos (2yrs and 7 mths) so I haven't had time to do this! I'd made my selections last Sunday, but was preoccupied with packing for my flight the following day.
Unfortunately, the comments I'd added using the fabulous tool ausbitbank made for us disappeared as soon as the next week opened. And so I learn, the hard way, not to delay copying my results and pasting them somewhere safe if I can't post right away!
Annnnd, while I was able to recall my top 5, all my other ratings and honorable mentions also vanished. As such, this is a decidedly 'skinny' post. Week 13 will also be rather brief as I've got people waiting on me here!
Sorry guys! My life is proving to be quite full, leaving little spare time for fun activities such as this. All I can do is keep trying...just like all of you.

First
@kantos & flutist Gabriela Lunar • 'TICO TICO WAS NOT' by Ervin Drake & Zequinha de Abreu (Cover)

That's it for Week 12!
Thank you for participating!
Apologies to the rest of the team for draggin' my heels. You guys are amazing – @krystle, @isaria, @pechichemena, @joseacabrerav, @ausbitbank, @paintingangels & @swelker101. Thank you for being patient with me! <3
Until Next Week (or...in a couple hours? LOL!),
xo, zippy