Well hello and welcome to the final week of SGL for 2019! It has been absolutely amazing to have you all with us since we started, now 19 weeks ago - it just blows my mind we've made it this long and with such an awesome group of regular entrants.
I am running late as always, but I'm here and that's the important part :P So this week was especially difficult to choose my top 5, there was a lot of last minute shuffling and me not sure who to put where.
But again I eventually settled on my selection, but to make this a little bit more special I will try and write reviews for everyone. I will have to make some a lot shorter as I am already late in having my post out, but I wanted to show our appreciation of all our amazing artists and give you my own little Christmas/New Years gift <3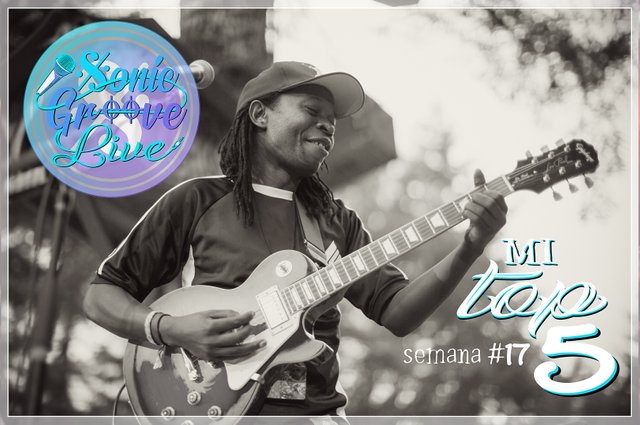 So to not have things be insanely late, I will get this show on the road - so here are my top 5 selections for week 17 of SGL!
First Place:
Firstly I love the combination of instruments, it make the song sound so full and varied - with the two sounds working in conjunction to create this almost call and return feel to it, I really enjoyed the stunning contrast it created.
Then of course we have your stellar vocals, always utter perfection - but there is this light and airy feeling to them in this song that just stood out to me, I really loved the chorus absolutely impossible not to bop along with you.
The music really makes this song really captivating, I was really enjoying the ride it took me on - and to be fair I haven't really heard this song before, it seems vaguely familiar but I believe this is the first time I have really heard it.
I also want to mention the percussive guitar break was awesome and I really loved the extra depth that added, not to mention the contrast it created with the rest of the song. Then there's the layered vocals at the end, compounding the moment further using a really nice effect - causing this captivating effect until the very end.
Just all round brilliant performance and I couldn't help but get into it, your entries this year have been fantastic and I look forward to many more in the New Year!
Second Place:
Yet another musical masterpiece David, you have some seriously phenomenal skills my friend - I am just in awe of your compositions, they just take you on a journey all you need to do is close your eyes and be taken away!
This is such an amazingly beautiful piece of music you have created, you can't help but feel the moment you create - it always sounds so freaking phenomenal, I swear the guitar is an extension of your body you are so in tune with it.
There is always so much emotion packed into your music, it really is rather extraordinary how you can make one instrument sound so varied and complex - so full one moment so light and airy the next, you are able to use the guitar in such a breathtaking manner it's impossible not to watch.
You always incorporate so many different elements and they all just work so well together, you stitch the sections together using these amazing techniques - creating this amazing movement of music and that is how I would describe it not a song but a movement, it evolves and transforms and is so much more.
Really love what you do and you never fail to impress, I don't think I've ever heard something from you that I didn't like - I cant wait to see what you have for us in the New Year.
Third Place:
From the instant you started I knew I was going to love this entry and sure enough then you started singing and I was hooked, just an absolutely awesome performance - it took me out of reality and it felt like it would fit perfect in an old country and western movie.
You have a really amazing voice, there is this brilliant quality to it that's hard to find the words to describe - but there's a warmth in the tone, but clarity and emotion weaved throughout it.
I am just really stoked to have had you join us the last two weeks, it's been really nice to hear a new flavour of music in SGL - I like to think I can appreciate pretty much every style of music, especially when it's done well!
Just such a relaxed and mellow flow with this song, it immediately puts the listener at ease and then when you transition into that outtro - just breathtaking on every level, I am really looking forward to seeing and hearing more in the New Year!
Fourth Place:
This was an awesome entry my friend, I love the upbeat tempo and energy you bring to this performance - then you just smash it out of the park with those awesome higher held notes, just brilliant.
I couldn't help but bop along with this tune, there is something infectious about the tempo - I just constantly found myself tapping my foot and struggling to just sit still in my chair as I wrote this.
Your vocals still bring so much emotion to the lyrics, your playing is as always pure perfection - really amazing performance on every single level, I really liked hearing you in a higher register as well.
You have great power behind your vocals, but you know when you to use them and when to allow things to flow gently along - it has been awesome having you join us so often here at SGL and I really can't wait to see what else you have for us in the New Year.
Fifth Place:
Whilst this entry isn't the longest, I simply had to include it with those absolutely stunning vocals and brilliant playing - thank you for once again gracing our little stage here at SGL with such an exquisite performance, you really have the most unbelievable vocals.
I love your performances and think you have some seriously phenomenal vocal abilities, your vocal control, range, power are all rather brilliant in and of them selves - but when coupled with your amazing playing, you create some really stunning music and I hope we will see more of you in the New Year!
---
Honorable Mentions:
Your music is always so clean and crisp, creating this beautifully clear sound that is just amazing to hear - it's hard not to get swept away by one of your amazing entries, you just keep taking things to new levels of awesome. Thanks for so many amazing entries over the past weeks, you've been an amazing addition to the SGL family - hope to see more from you in the New Year!
Well I just had to make a special mention of this awesome performance, this is why it's so hard week after week - so many bloody kick ass entries, but it's the best kind of difficulty cause I just get to hear awesome music :D You have an absolutely breathtaking vocal ability and it is impossible not to fall in love with your performances, it has been an absolute pleasure to witness your phenomenal skills in action - I can't wait to see what else you have up your sleeve in the New Year <3
This was an awesome performance of a really difficult song, I also love your improvised capo and the detail you go into in your post - I'd like to officially welcome you to SGL and I hope we get to see more of you in the New Year.
I have never heard this song before, but I really loved your performance - you get so into this it's hard not to want to join in with you, I also love the husky tone of your voice. I have really enjoyed your entries into SGL and look forward to many more in the New Year!
Well this entry is just jam packed with energy, it really is impossible not to get drawn into this fast moving song - you really can't help but move. Now I have to say @ylich where would the communities choice be this year without you? You have been a massive supporter of not only SGL, but the SGL community at large - we have had a couple of people go for Communities Choice judge, but for the most part this honour has been solely in your hands. I wanted to take a moment to say I really appreciate all the support you have given so freely, you really seem to appreciate and understand what we are trying to build and I wanted to say a massive thanks from me and all the SGL team and a Happy New Year!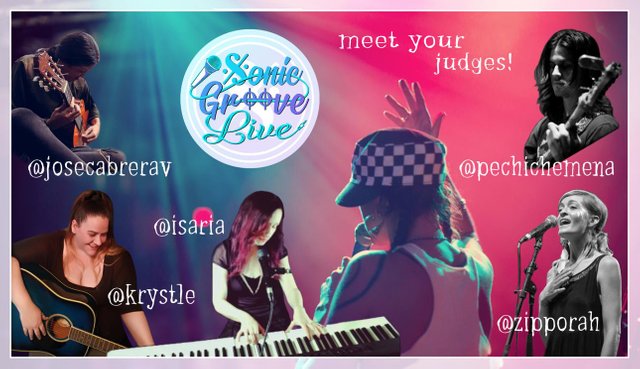 ---
Well there you have it, I'm insanely late but I figured you would all forgive me :P I am stoked to have finally been able to write something to everyone who entered and I really wish I could do this for you all each and every week, but it does take a while... especially with kids home from school on holidays XD
But I wanted to show each and everyone one of you how much we appreciate your hard work, so I hope you all had a Merry Christmas and I will see you all next year <3 - Happy New Years!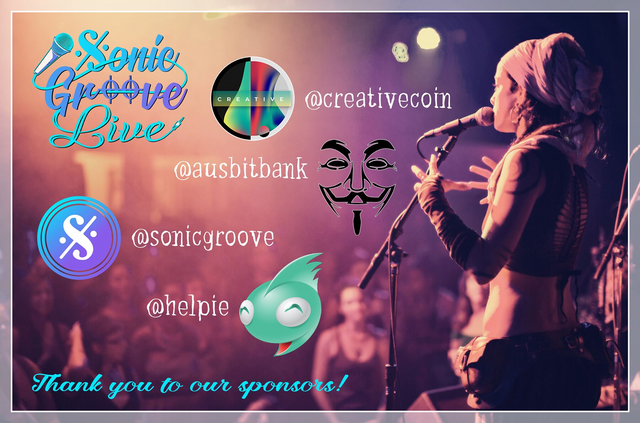 Like what you've read so far?
Check out my story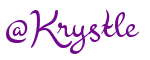 or follow me on twitter @krystlehaines
Please consider voting @ausbitbank for witness here