Hey everyone so sorry I am so late this week, it's like I'm still playing catch up from last week. But I am here and I am happy to say whilst this post wasn't out, my selections were in on time!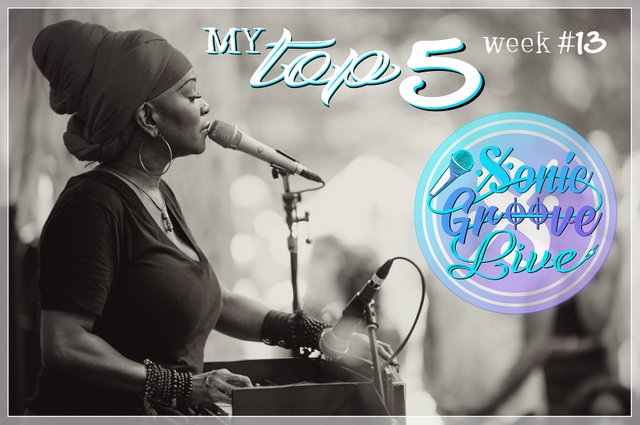 But given how late I am I will try to keep this week, short but sweet and please forgive me I will try and be more on top of things for next week.
First Place:
When I hear you play it is like watching someone completely relaxed and in their element, just doing their thing - the big deal is that the result is just so amazing and epic, I cannot get over how brilliant your compositions are.
You have some seriously phenomenal skills, you make that guitar sing - it's like the guitar is an extension of yourself and together in perfect harmony you kick some serious ass.
I have adored your music since I heard first heard it, you have this uncanny ability to write music that when I shut my eyes I can see a story play out before me. It's a surreal and uncommon skill, you do it so brilliantly it is like you were born with a guitar in hand!
Your compositions are just utter perfection, they evolve as the song continues, they are so varied and complex - they feature so many individual elements that all come together in this amazing cohesive blending and the results are some what breathtaking.
I love your music and this is no exception, you have the ability to show a progress of emotions it's never the one - your music is an experience in and of itself, I am just so honored to be able to hear it.
I love all the moments and how perfectly they all come together into this amazing arrangement, I am still in awe - just all around an amazing entry and performance!
Second Place:
This was absolutely amazing mate, I just love the pure emotion in your vocals - they always just draw me straight in, it's rather awesome to get to take part in.
Your composition is is really awesome, I love the tone it sets for the song - not to mention the ways in which it varies from moment to moment, creating these amazing emotive moments.
Your voice as always just shines with the raw emotion of the song, this song feels sad but there something more there as well - I feel the minor tones sweeping me away, this just feels like an amazing piece of music. I absolutely loved this entry and really can't wait to see and hear more soon!
Third Place:
Absolutely amazing entry, I just love this song so much - but I have to say your rendition just takes things to a whole different level, I absolutely love how these changes affect the feel of this song.
I also have too mention, that I do feel the original can get a little repetitive with the constant high note turns - but your restructure or should I say even new composition of the melody, really just made this so bloody amazing for me.
I love the song yes, but with the simple addition of going down instead of up added so much more to this song - adding not only added emotion but also, I think it connected with the lyric in a far more coherent manner.
This was brilliant and I have to say I much prefer your rendition to the original, which again is a rather impressive feat. You really took ownership of this song, you made it into something new and I just loved singing along with you - this was brilliant on every single level, I really can't wait to see what you do for us next <3
Fourth Place:
Firstly I just love that your entries are not only entertaining and musically complex in nature, but they are also so educational - from the sheet music being displayed, to the instruction on how to change registration.
I also have to admit I loved you acting out changing the registration, it honestly cracked me up - but I agree the music was designed with a pause in mind, so you might as well do something with the extra moments you had available.
You have been choosing rather fantastic pieces of work to present to us each week, I am just loving your song selection - but you also play every thing with such perfect precision, it really is just a delight to sit back and take it all in.
All round another fantastic performance, with impeccable skills being displayed - just love what you do and as always, looking forward to more.
Fifth Place:
I am such a massive lover of this song and I have to say a lot of people don't realise, just how difficult it is to pull off well. But the both of you did a fantastic job and made some interesting little changes, I really wasn't expecting it - but I really enjoyed it.
If anything it felt a little short (there are a few more verses and this would have been amazing too keep) as I wanted to hear more, but what I did hear was really impressive - I love the combination though at times, the playing was a little fast for the lyrics.
Just a personal preference as a singer, I like to be able to get through and know I have time for breaths - but all round awesome entry and performance. But fantastic entry and I really hope to see and hear more soon!
---
I did have several honourable mentions I wanted to do, but given that I am already so late in getting this post out I will just stick with the top 5. But I wanted our entrants to know there, were a fair few I wanted to include in my top 5 and just couldn't.
So apppologies on that front, I hope next week I will be able to do proper reviews and some honorable mentions as well <3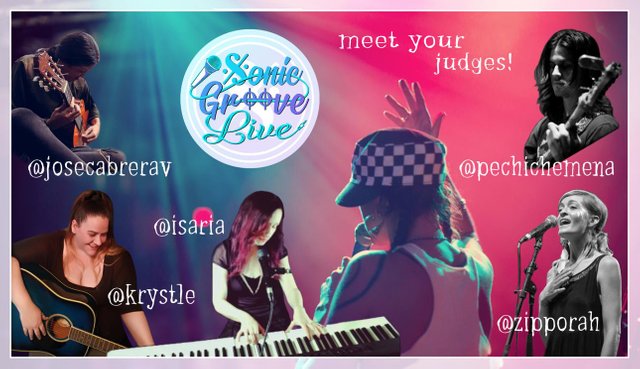 ---
So there you have it, my judges top 5 selection for week 13 - still can't believe we've made it this far, but we have no plans on stopping so keep those amazing entries coming. Much love and keep grooving, until next time!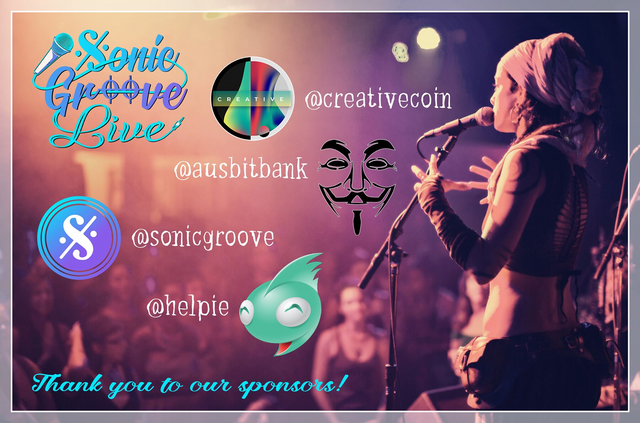 Like what you've read so far?
Check out my story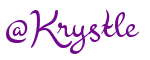 or follow me on twitter @krystlehaines
Please consider voting @ausbitbank for witness here