"I'm going to miss you."
"Perhaps it is time you find your real father and mend some fences of your own."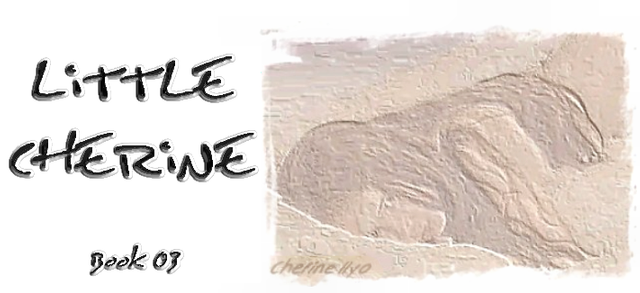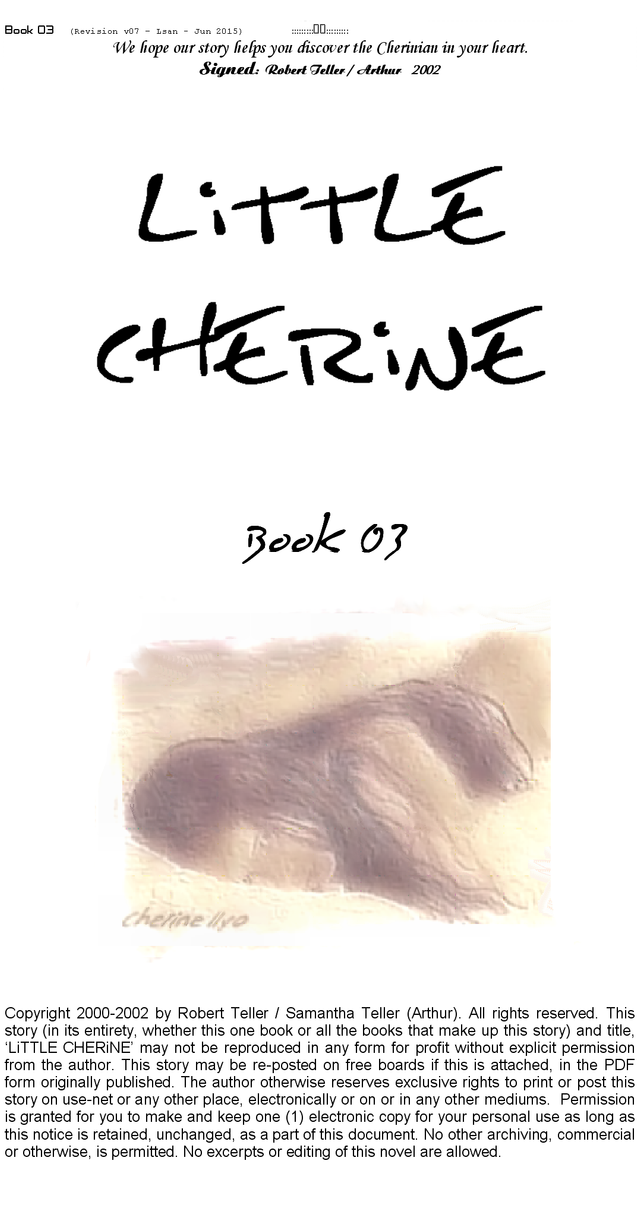 Previous Post 044
1527
I took them out for lunch, all of us eating and drinking too much, some of us getting sentimental as the time of parting came closer. I held their Wendy on my lap and whispered to her that I love her too and I hope she will be happy now. She snuggled up against me.
"I have my mother, I think your Wendy and Candy miss theirs."
"You think so? Sorry, I'm being stupid, of course they do. You are giving me a huge job to do, getting her here is not the most difficult part, making her accept us will be."
She giggled. "Because you are making love to them?"
"I think of them as mine, part of my family only. They would now belong to her also - I'm not certain how well I would handle that."
"You will, especially when you feel how happy they are." Cherine, as usual was listening in and she gave me a nod from the other side of the table. I put my finger to my lips and she nodded again.
I raised my voice so that all could hear. "I have not been very good at celebrating birthdays and anniversaries. I want to invite you all from now, next year my anniversary of Cherine joining me is our fifth, I think it is important and want us all to celebrate it together. Everyone from both worlds, you are all invited, even if anything happens and I am not here, I would be happy to know you have not forgotten and honoured my sweet Cherine."
Before Cherine could protest Alki put his arm around her and whispered to her. She put her head against his chest and he looked back at me with watery eyes and I knew he would do this for me.
I looked at Dominique and her brother; they were right, they have matured a lot and it will be noticed. They are no longer the same people they had been when I grabbed her. "Dominique, don't forget your friend Natalie, if she has the same heart problem it must be taken care of, we do not want to lose her."
"Can I go Robbie, just to make her better and I'll come back."
"If you are to go Sam, you take her Dominique with you."
"Can I tell her she is my mother?"
1538
"No. Let her become a Cherinian first. Dominique, play the same nasty trick I did. Get her to have a medical examination first. It will help make her believe."
Rob's father has agreed to stay on at the farm, giving us all a base to jump to in England. He and Rose have not yet become Cherinians, but I know it is just a matter of time. My mother sat talking to them and I saw their conversation was intense, but I did not try to listen in. I did not need to, I could guess she was worried what would happen if I find my real father.
Up to the last second, everyone kept on remembering some new bit of advice or needed to give a hug and whisper some words of love. We all sat together in the living room and I gathered the ones about to leave around Sam and myself. With last calls of love and farewells still echoing in our ears we jumped. First we arrived at the farm. A few quick words of farewell and we jumped to Greece.
"Here you are then, I think only about twenty minutes have passed here. Dominique, it will all seem like a dream, I wish Rob lived closer to you. At least Nicko has his two beautiful wives to make it all real for him."
"I can jump Roberto! Do not worry, it will stay real and soon I will have Natalie with us. Will she marry Rob also or Themi?"
"Themi here does not know about us. First we need to get Alki to join, he can bring Themi in. Natalie and Themi make a good couple, perhaps she should wait to meet him? I cannot speak for Rob, but for myself, Natalie is a dear and I love her, but I was not attracted to her as a woman."
I left Sam with Dominique, gave her a soft kiss and returned home. Samantha had promised to jump back in time to join us for the honeymoon.
I jumped back in time, about six months, and to South Africa. I looked at the possibilities and chose to book a tent in a game park. That way our beds would all be together in one area. The agent was a bit baffled at my request and booking. Twenty people in one tent, even if it was a large tent seemed rather unusual. I explained they are mostly schoolgirls and they want to be together. She looked at me askance, not liking the idea I was to sleep with them. I pretended to have just realised and booked a separate tent for my wife and myself.
Back home once again, I told the girls what I had arranged. They were happy with my arrangements, though there was some banter about me and my wife sleeping separately. Dommi and I let them have their fun as she sat next to me with her hand in mine, my other hand on her tummy, feeling my Cassie move around.
Alki gave Marian a grin. "I suppose the only thing left for Robert to try is to find a soul before she is conceived who is to become his daughter and to make love to her."
I was in an exuberant mood, affected by the departure of our alternate family and the love my own family were filling me with, so I pointed out that it is not impossible. All that needs to happen is for a daughter or wife of the future to jump back in time…
"Alki! Now you are giving him ideas. Thank goodness he is not getting any more of my daughters."
I played a trick on her and using her gift, which she had taught me, I created an image of a little girl. She stood in front of Marian and Alki.
"Mother, father, I am your daughter. I will be born in about two years. I heard what you said mother and had to come back and warn you, I will also become Robert's wife. I love him too much, I cannot help it."
They both sat frozen by shock. I spoke up. "But they want you to be their wife!"
"I know. It really hurt me knowing they wanted me, but I could not help myself - you have this something special about you Robbie that just made me love you. Is today the day you are all going on your honeymoon?"
"Yes."
"Can I come with? It would be lovely if I could have my honeymoon with you from now also."
1539
Candy was grinning from ear to ear - the only one who was, the others were all in shock. She jumped up and ran to the little girl, gave her a hug and turned to me. "Robbie please, can we keep her, she is lovely."
Cherine was the first to catch on and threw a cushion at me. Soon all my girls were grinning, with Alki and Marian now getting even more upset. He turned to Marian.
"She is lovely, but it seems we don't have a choice."
Marian looked stricken and I saw tears in her eyes. For the first time in a long time I saw her eyes look at me with a hard coldness to them. "We will have our baby Alki and she will be ours. We will move far away and not return until she has joined our circle. Robert is not getting this one." She turned to her 'daughter'. "You go back to your future, you are not going on any honeymoon right now."
"Marian?"
"Just shut up, Robert!" She was trembling with anger.
"Do you remember showing me your little Mickey Mouse?"
"I told you…what? What do you mean?"
"Sorry love, I played a trick on you, she is not a real girl."
I could not de-materialise her, Candy was holding on to the little girl. For a time Marian could not be calmed down, she was really angry. Alki was quick to see the funny side and that angered her even more. Finally Meli hugged and calmed her down. Marian turned to me.
"Okay, that was a clever trick you played on me. As I hear Cherine say often, I now owe you one. I will get even."
"You are not thinking of getting even the way Cherine does are you?"
I was about to carry on teasing her, but I became conscious of Candy. She was still hanging on to the 'girl'. I went to her, putting my hands on her shoulders.
"Candy love, she does not exist, we can't keep her."
"Please? You made her just like you made me, why can't she stay and be my sister?"
It seems every time I play a prank it backfires on me. I felt the need in Candy and it shot through me like a flash of pain. The 'girl' was not real, her movements, the words she spoke, everything came from me. To think that my Candy thought of herself as being like that upset me. I was truly shocked when the 'girl' moved away from Candy, turned to her and spoke.
"I can't stay with you Candy, Robert doesn't want me."
"But I want you!"
"I am not the same as you Candy. You are a real person, I'm not. You have a soul, I don't. I really have to go."
Candy turned to me in anguish. "Please Robbie, please make her stay. She can have a piece of my soul."
I hardly heard Candy, I was still in shock at my creation moving and talking independently. For a moment I suspected Marian or one of the other girls, but it did not make sense; none of them would toy with the heart of my Candy. I extended my senses in an effort to find whoever was directing her and found nothing. I willed her to come to me and she did.
"Who is controlling her? This is not funny, you are going to hurt Candy." I glared around, but nobody owned up. "Come on, who made her talk?"
"Nobody did Robert, I had to answer Candy. I don't want her to be unhappy."
I had the protector, the healer and all my senses extended, but could not find anything.
1540
"I am a dummy, just an image created by Robert to play a trick on Marian." She repeated the words as I'd willed her to. With shock I saw tears come to her eyes. "Please let me go Robert, just turn me back into what I was before."
"What were you?"
"Nothing. Maybe just a little part of you, I don't know."
"But…I don't understand. Marian, this ever… no, I suppose not. What do I do now?"
"Let me go please?"
"I can't. If you can think and feel I do not have the right to."
Candy grabbed hold of her. "He means you can stay." She hugged her, but the 'girl' did not respond, her eyes just staring at me. I asked the healer to check and it reported she is a normal healthy girl child with all the organs as required. She lives and breathes and is a human being. As for soul, that was not within the province of the healer to decide.
"I was a mistake? This was not supposed to happen, was it?"
"Robert, she is real?"
"Yes Alki, she is real. Not your daughter as I pretended, but she is real." I could not even show my shock, it would hurt the child. I thought of trying to change her back into…the protector reacted at my thought, extending it's protection over her.
"Protector, she is not covered by your prime."
*She is a child. She is human. I will protect. You did not include within your prime order that she must have a soul.*
I looked at those beautiful eyes and I saw something that made me shiver. "You are right, protect her."
Next Post 046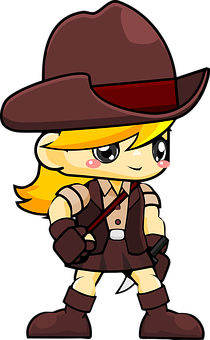 I hope you enjoy reading this story of fantasy, adventure and love - and should some of it be true for our reality, I hope you will love our Cherine.
Αλέξανδρος Ζήνον Ευσταθίου

(Alexander Zenon Eustace)
25th August, 2019
* posted on Steemit: 25th August, 2019
For those who wish to be notified of sequels
@nikosnitza
If you wish to have your name added above, I would be honoured.