I wanted to wait until the end of the season to do my general analysis of The Watchmen series, but I just can't contain myself. The last chapter has blown my head off because it gives us a massive and super important revelation for the course of what will come in these 2 episodes that remain for the end of the season, a revelation that compromises everything we had thought of the series.
In this review I'll have to talk to SPOILERS so if you haven't seen the chapter or series read this at your own risk.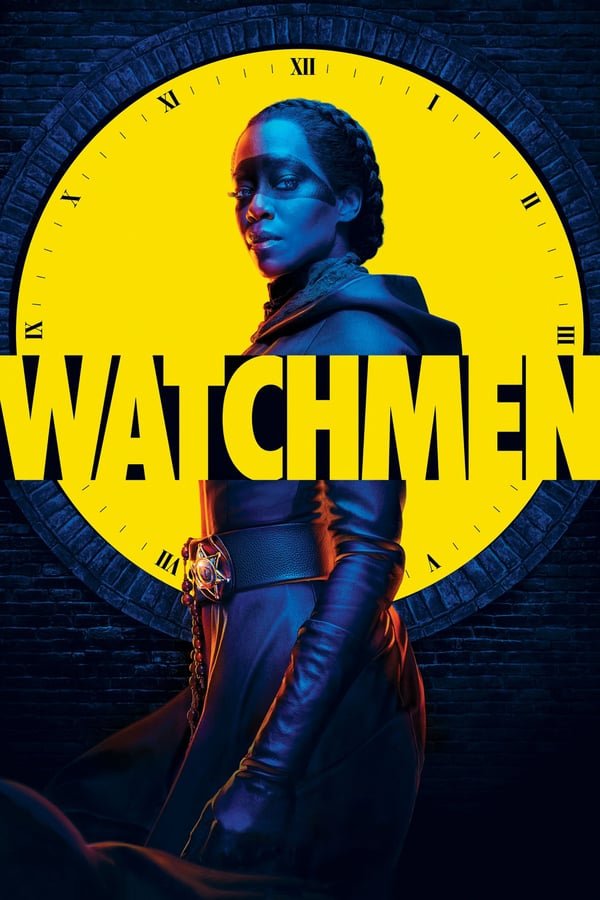 Source
Summary of what has happened so far.
Watchmen is a series that tries to give continuity to the film with the same name that focused on a universe where in addition to heroes and masked vigilantes, there is also a kind of all-powerful being able to make anyone disappear just by thinking about it, yes, an almost omnipotent being who has decided to leave the Earth and humans to go live alone on Mars where he plans to create life for himself. Anyway, in this universe the dyes of racism and classisms have escalated to the point of forcing some members of the police to hide their identity so as not to run the risk of being attacked by a group of white supremacists who wear the mask of an ancient hero as a kind of sign of protest, basically this group is the representation of the KKK in this universe, a group that attacks police officers and people with whom they disagree, but nevertheless a really mysterious and very coordinated group.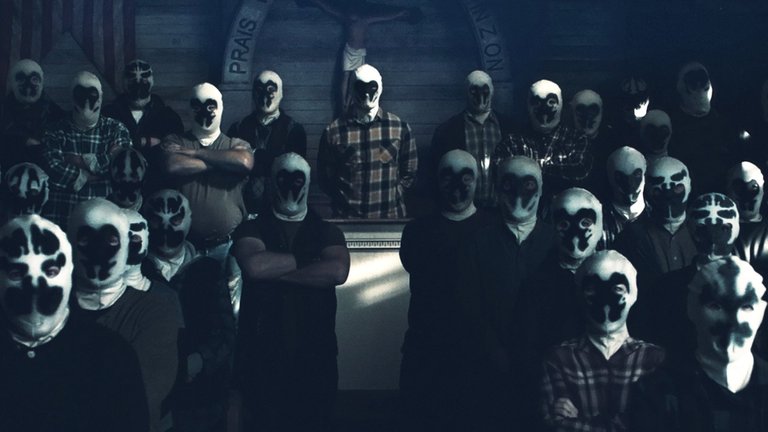 Source
We then have a universe where policemen and criminals live together watching over each other and wearing masks to hide their identity, a world where recently a wave of violence has been unleashed again from the murder of the chief of police at the hands of a super mysterious wheelchair man who apparently is the grandfather of one of the most recognized policemen, Sister Night - Angela Abar, who obviously is the protagonist of all this first season, a very peculiar woman who tries to solve all this mysterious murder but who ends up somehow back in a family drama then hide that her grandfather was the one who killed the chief of police.
The first chapters take us through this search made by some characters, some investigating the murder of the chief of police (the FBI agent), others the involvement of the old man in the murder (Angela Abar) and others in all this mystery behind the supremacist cult (Looking glass). In the end the whole series is built under a tremendous mystery where we have to constantly guess what is happening and what could happen.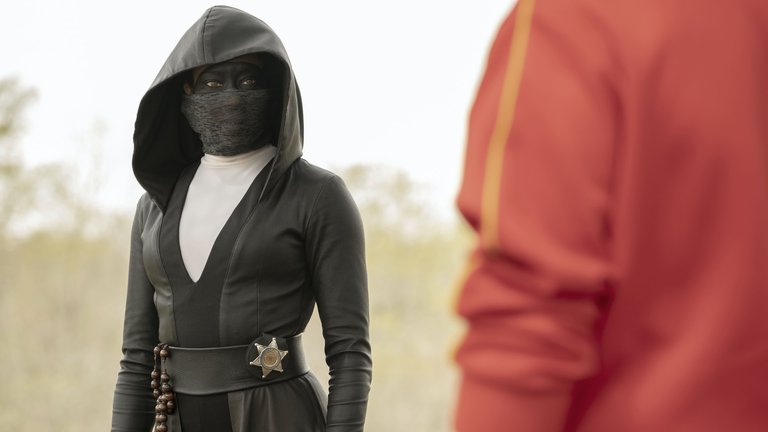 Source
Watchmen: An Almost Religious Awe (S01E07)
Already entered the most recent chapter and the one that until now has been the best of the series, we see how Angela recovers after having taken the pills that made her see the memories of her grandfather, memories that still can not fully understand and much less get out of her head. The interesting thing is that while Angela recovers we see all that secrecy around the setting in motion of a millenary clock that apparently will save humanity, something that unleashes more questions in Angela and obviously in us as spectators, yes, this is a series that if you don't pay enough attention will end up confusing you a lot.
Source
In this tug-of-war that Angela provokes to get answers about her grandfather and this whole millenary clock thing, something very important finally comes to light, Lady Trieu (who has been helping Angela's grandfather, and and who is helping her recover completely) tells Angela that all she and her grandfather are doing is to save humanity from the claws of the supremacist cult, a cult that wants to capture Doctor Manhattan and steal his powers, since all these years he was not on Mars but here on Earth living camouflaged in the body of a human. It is from there where everything becomes interesting because we see Angela run away and return home with her husband to warn him and guess why she wants to warn him S P O I L E R Because Angela's husband is Doctor Manhattan.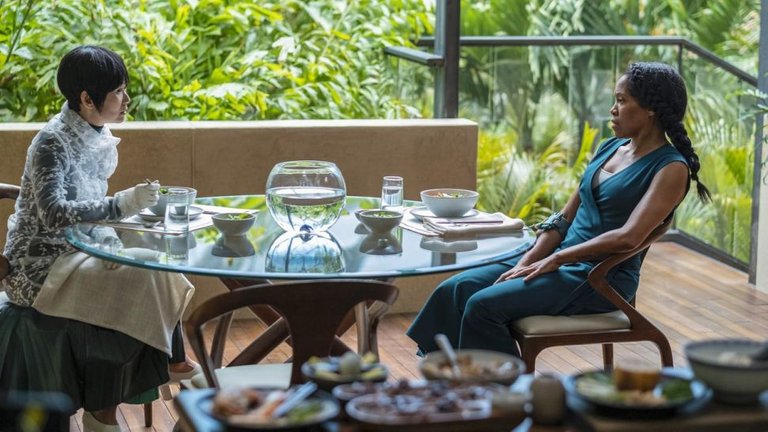 Source
This is undoubtedly a chapter of many revelations, a chapter that finally makes us understand that there were all those mysteries, conspiracies and tricks that we had seen at the beginning of the series, a chapter without equal that elevated the adrenaline of the series to the top because finally we will see the appearance of a character that for so long had waited, a character that is basically the God of this universe.
As I told you this is a wonderful chapter, all the suspense that was created around these revelations is perfect because it is handled in such a subtle way that we never see what is about to happen, I never thought or even imagined that the introduction of a character like Doctor Manhattan could be done in this way, no doubt all this blew my head off, one of the best plot turns I have seen in years, I can't wait to see how all this will end and how the appearance of the God of this universe will influence what remains of the plot.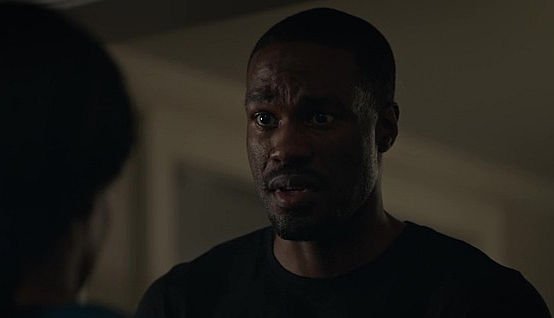 Source
---
My Score: 8,8/10