One of my favorite comedy series of all time is The Office because it has a fantastic premise built from the daily dynamics that an office has daily in its operation, a premise that shows us in a fun way all the things that regularly happen in a common office through simple characters without dramatic backgrounds or unexpected twists. But today I'm not here to review The Office but a series that quickly catches me by the incredible resemblance it bears to the mythical The Office series, a series where fun and crazy moments emerge in every minute of the plot, Superstore.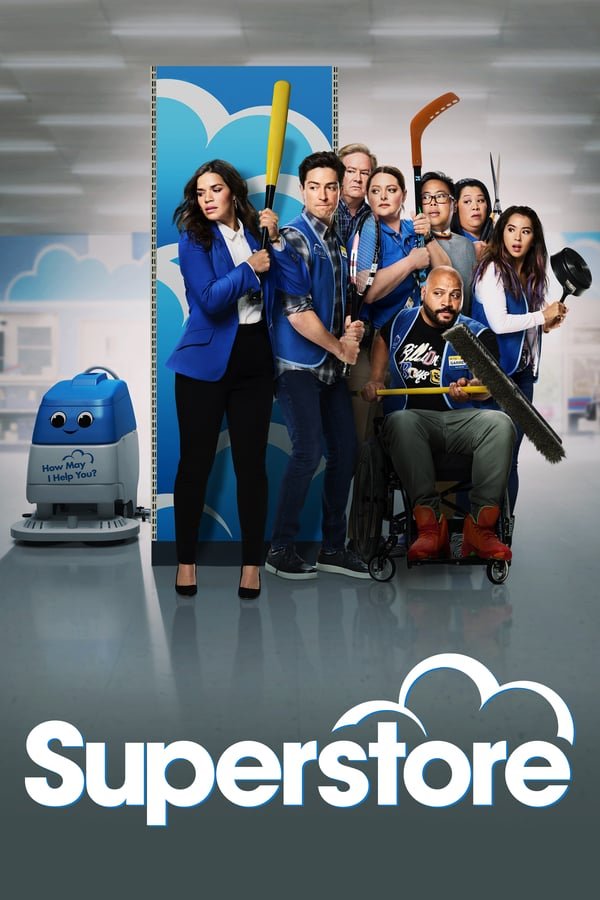 Source
When I started to see Superstore I thought it would be a very superficial series that would try to sell us the corporate side of a grocery company as a kind of advertising, but I can not be more wrong and is that this is a series totally enjoyable, fun, crazy and at times even dramatic. The plot of this series as you may have deduced lets us explore precisely how is the operation of a large store Wal-Mart style, a store with dozens of employees responsible for keeping afloat a place that sells basically everything and where hundreds of people go daily to buy, however this series presents us that operation through humor, in this series we will have a group of employees not good at their job, a group of employees who basically see the store as a place where they go to hang out and that pay them for it.
The whole dynamic that the series builds inside the store is fabulous because we can constantly see super fun scenes where we see the characters' reaction to conventional but high situations with a satirical tone that makes them simply hilarious. Most of the chapters work separately presenting us with different funny situations in the life of the workers of the big store, here the important thing are basically the characters, they are the most outstanding element of the plot because through them we see a reflection of reality taken to a very funny tone.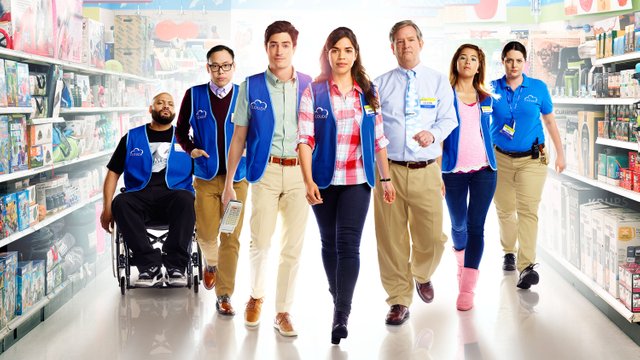 Source
This series is basically a conglomerate of comic sketches all recorded under the same premise and that manage to combine perfectly for some moments to give us dramatic situations that put us in perspectives many things. For example, just as there are bizarre chapters that are nothing more than that, chapters made to make people laugh without generating a message that lasts, there are also some chapters that come together to criticize the immigrant's situation and the working conditions that many people have to endure in order to keep their jobs. Yes, here we also have criticisms of various social and political issues, but all those criticisms are delicately developed in a comical tone so that they don't take over the most important thing for the series, to make us laugh. The series has a great way of creating comic situations from the interaction of characters and normal situations but that serves as a starting point to create memorable moments.
No chapter of this series has wasted all-cause laughter and entertains much by how well constructed are the jokes, no moment feels forced and instead, everything looks spontaneously set to give laughter in one way or another. Each character complements the others and at different times helps make the plot fun, so although we have many characters no one feels wasted or leftover, each one brings something at some point and that's really great. This is undoubtedly a series that has everything, maybe yes, in some moments is a bit silly but I particularly love it because it plays perfectly with the serious dynamics of some characters making even the most straight and serious are immersed in this festival of madness that happens inside Cloud 9.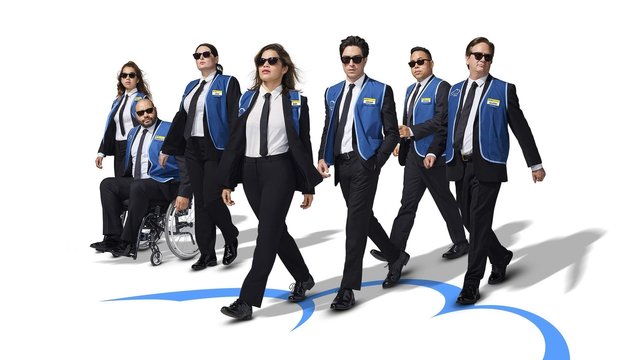 Source
---
Series Score: 8/10