Sepia Saturday Waterfalls
Its been a while since I joined Sepia Saturday hosted by @old-guy-photos and I thought I would look for a few shots that I thought may work well in Sepia for a post, now normally I am drawn to sepia for building shots particularly older buildings, but I wanted to look for something different for this post and went for a walk the other day looking for ideas and got some shots of the waterfalls downtown here in Milford.
Starting with this close-in shot of the Water bouncing of the rocks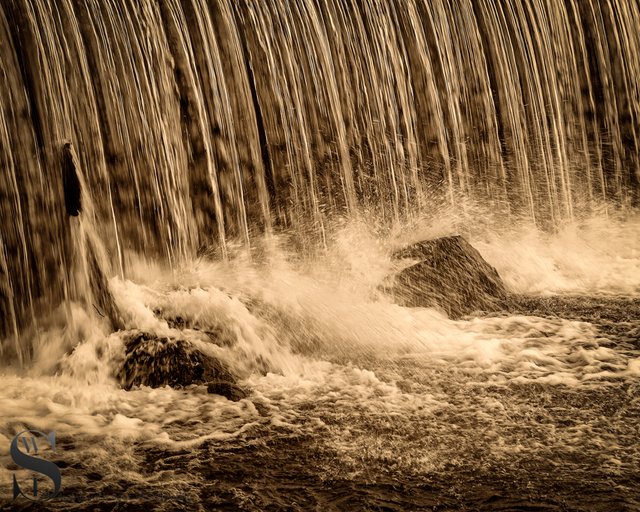 Sony A7iii 75mm F5 1/60 Sec ISO 160
Click here to view larger



And then I zoomed out for a shot of the full falls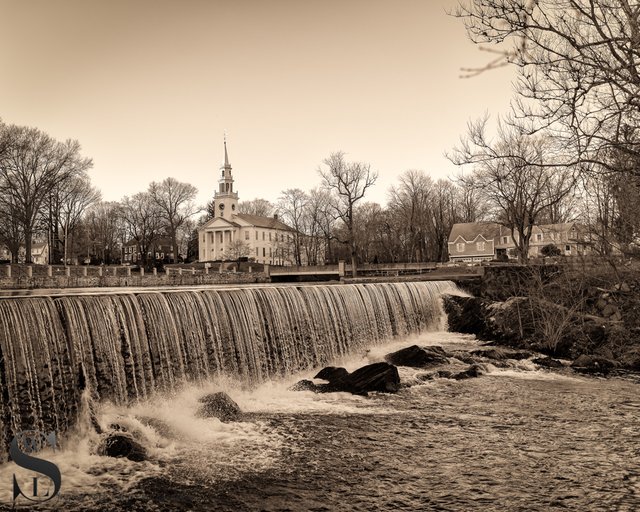 Sony A7iii 28mm F2.8 1/400 Sec ISO 125
Click here to view larger



And zoomed out a little bit more, I do love this area, on most of my walks from home I end up walking around the duck pond.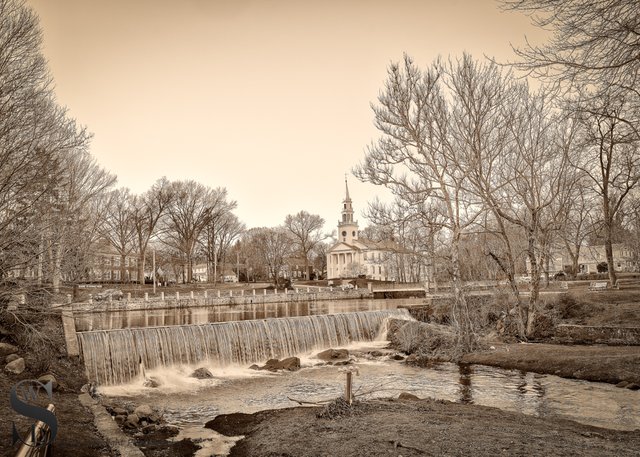 Sony A7iii 29mm F8 1/60 Sec ISO 200
Click here to view larger



It was quite gusty when I took this walk and focused more on getting my steps in and out of the wind, but I did get a shot of another water fall Downtown just beside New Haven avenue which I will finish this post with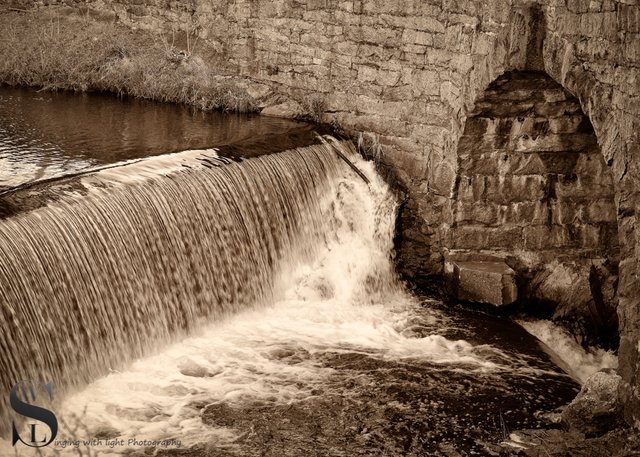 Sony A7iii 75mm F4.5 1/60 Sec ISO 320
Click here to view larger



And that's all folks
---
unless stated otherwise all photos used in my posts are taken and owned by myself, if you wish to use any of my images please contact me.
---

---
steemusa is a Community for and supporting those from of in the United States, and now is in the process of rebuilding stronger than ever join us on Discord








!steemitworldmap 41.229725 lat -73.057670 long Duck Pond Milford CT d3scr