Pietro Alessandro Yon, Humoresque "L''organo primitivo" (Toccatino for Flute) | Secrets of Organ Playing Contest, Week 92
This is my entry for the Secrets of Organ Playing Contest, Week 92. I play a delightful piece by Pietro Alessandro Yon, called Humoresque "L'organo primitivo".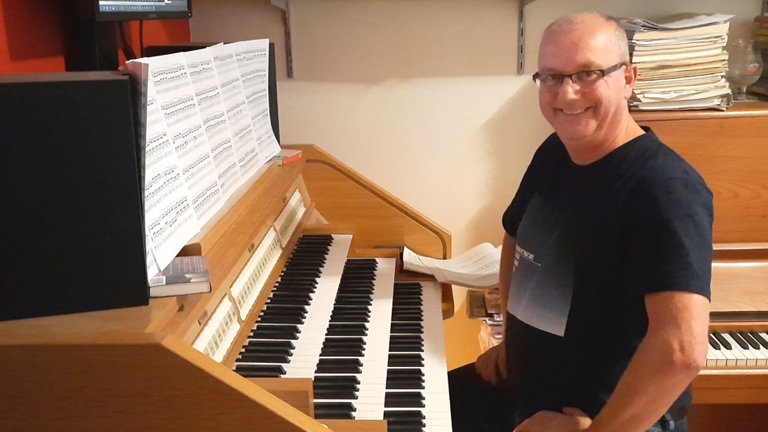 Actually, I was practising something dofferent for this week's contest. However, glossing through some compilation editions yesterday, I came across this piece. Though the composer was largely unknown to me, the music looked interesting enough, so I wanted to try it. Now that I have read some more about this composer, it is actually his most well known work. Well, that's probably why it was included in that compilation edition with compositions from many different composers.
The humoresque is subtitled 'Toccatina for flute'. And with reason. It is to played on a single flute stop and consists of lots of fast notes in a sort of perpetuum mobile. Though it made me think more of Leroy Anderson's "The typewriter" than of the many famous French toccatas that bear the same characteristics.
Though the piece is supposed to be played on one flute stop, I actually use two: the Bourdon 8' of the Grand Orgua and the Flute Harmonique 8' of the Récit. That sounded way better to my ears than either stop alone. And Yon won't complain ( I hope).
The recording was done with the Hauptwerk software and the sampleset, made by Sonus Paradisi, of the Cavaillé-Coll organ in the St. Omer church in the city of St. Omer (http://www.sonusparadisi.cz/en/organs/france/st-om.html).
---
---