This is my entry for the Secrets of Organ Playing Contest, Week nr 76. I play Brahm's fantastic choral prelude to "Herzlich tut mich verlangen", opus 122, nr. 10.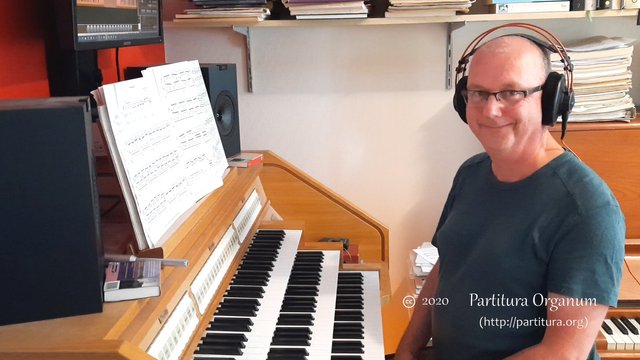 Brahms did not write much for organ, yet what he did write is of high quality. His set of choral preludes, opus 122, combine all the techniques of the Baroque era for writing chorale preludes, with the harmonies and the esthetics of Brahms' Romatic writing. Inspired by the performances of some the preludes from this set by @michaelcalabris (here), @iwan2believe (here) and @organduo (here, here and here) I decided to practice and perform my favorite of the set for this week's contest.
It is the tenth composition of the collection, and it is a based of the melody of "Herzlich tut mich verlangen". Most people will perhaps know it as the melody of "O Haupt voll Blut und Wunden", that features quite prominently in Bach' Matthäus Passion.
Brahms wrote a prelude like only Brahms could write, full of dark colours, long legato lines and subtle dissonants. The ostinato eigth notes in the left hand give it a almost sinister pulse. They also make it a very difficult to play piece, as it is not easy to maintain that pulse. It does not help that Brahms had very large hadns and did not hesitate to make use of that in his piano and organ writing. As I have rather small hands I have to stretch uncomfortably to play this piece.
As I think my performance came out pretty well, I'm rather pleased with it. If you have funny little hands like I have, you'll understand why I am glad to have pulled of those paralel sixths in this piece.
The recording was done with the Hauptwerk software and the sample set of the Eisenbach organ of the St. Bartholomäus church in Friesach, by Piotr Grabowski (https://www.piotrgrabowski.pl/friesach.html)