This is my entry for the Secrets of Organ Playing Contest, week 93. I play Gigout's Toccata in b minor.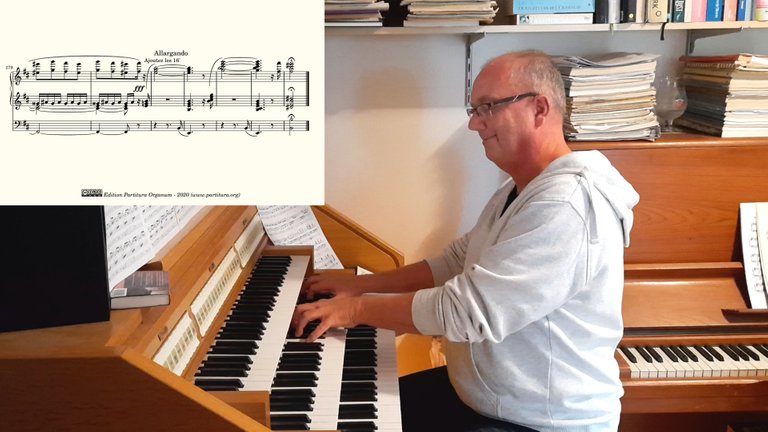 This composition is one of the first French Toccata's I've ever heard. And especially the beginning of this Toccata made a deep impression. The hands play on the Récit with the swell closed, so the sound is soft and sounds as if coming from far away. And then suddenly these deep soft notes from the pedals in an off beat rythm. The effect is staggering. Well, at least to my ears.
As any French Toccata is goes one to make a lot of noise with a lot of notes. Yet those first two pages are to me the highlight of the composition. I play the other five pages as well because, well, it's not done to quit mid piece. But every time I play this piece, I am a bit sad when I rach page three and have to leave the first two pages behind.
The recording was done with the Hauptwerk software and the sampleset, made by Sonus Paradisi, of the Cavaillé-Coll organ in the St. Omer church in the city of St. Omer (http://www.sonusparadisi.cz/en/organs/france/st-om.html).