---
And We Could Have Been In The Med
---
With a temperature of 28 degrees and back to back sunshine, the August Bank Holiday weekend in the UK, was perfect.
I managed to get in 2 cycle rides, some babysitting of our grandson, a garden party, breakfast out and 2 trips to the beach.
I took this photograph late on Monday afternoon and, although many holiday makers had left to start their journey home, there were still plenty of people around and many of them swimming.
This is one of the quieter beaches in the area, The ones where the lifeguards are were full to capacity.
---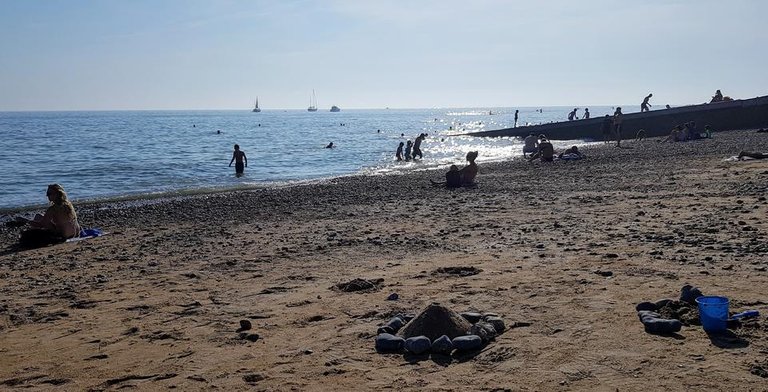 I took this photogaphy on my Samsung S9 and it is my entry into @axeman's Landscape/Seascape contest.
~ ~ ~ ~ ~ ~