Saludos, amigos de la fotografía y amantes del mar.
Acudo esta semana al llamado del Concurso de Fotografías del mar de @marc-allaria cuyas bases pueden ver aquí
Esta fotografía fue tomada en Sandy Pôint Beach en la isla de Tobago, durante unas vacaciones familiares.
Dos semanas de descanso muy provechosas ricas en paz, alegría y disfrute del mar sin restricción de horario.
Greetings, photography friends and lovers of the sea.


This week I attend the call for the Sea Photography Contest of @ marc-allaria, which bases can see here
This photograph was taken at Sandy Pôint Beach on the island of Tobago, during a family vacation.
Two very profitable weeks of rest rich in peace, joy and enjoyment of the sea without restriction of hours.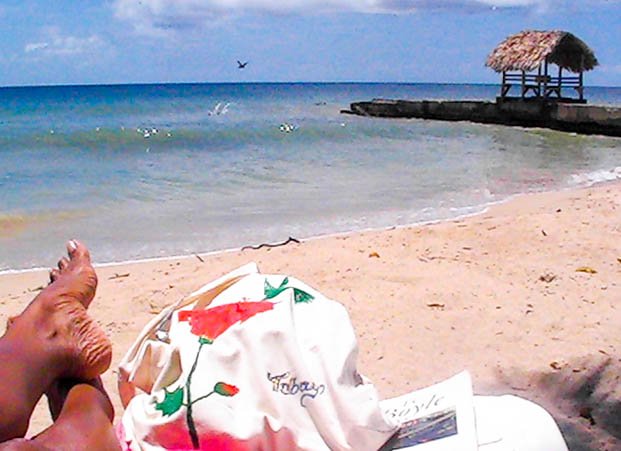 Estoy admirando las hermosas fotografías que llegan al concurso.


Cariños...
I am admiring the beautiful photographs that make it to the contest.


Love