We passed by many things in life.
Among those things, there are many treasures that we did not recognize.
It's been more than three years since I've traveled to Korean temples.
At first, Every temples seemed similiar.
As I traveled, I found that every temple has various singularities.
Nowadays, I expect to find new characteristics from the temple I visit.
The Sanshin-gak of the Boseoksa is a small temple where people rarely visit.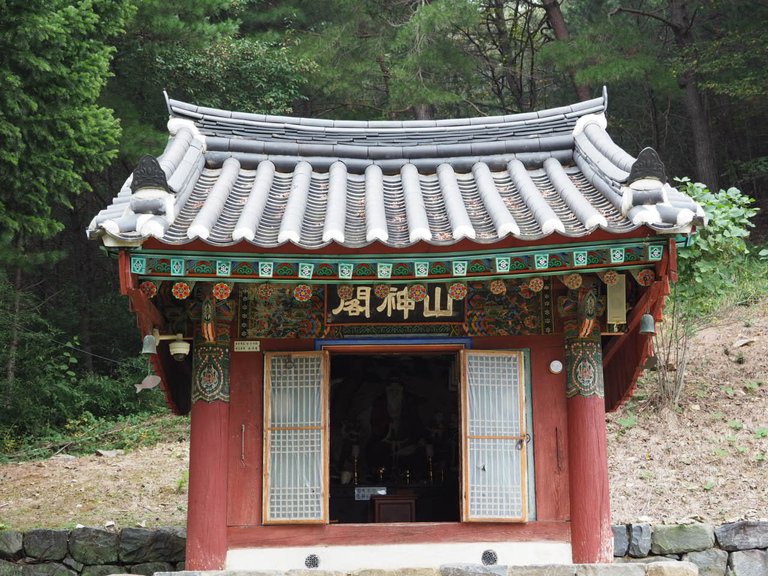 The Sanshin-gak is a temple for worshiping a god of the mountain. As I mentioned from other posts, the Sanshin-gak shows the process of Korean traditional religion being embraced by Buddhism.
The god of the mountain is significant in Korean shamanism.
Unfortunately, it was hard to properly know about the god of the mountain because the research on Korean shamanism was not done sufficiently.
The god of the mountain is also seen in the process of accepting Confucianism in China.
The commemorative rite for ancestors is vital in Confucianism in Korea. Before doing a ritual for the ancestors, a ceremony for the god of the mountain is done first.
Korean cemeteries are usually located in the mountains, so the rite for the god of the mountain is done first to show courtesy.
The most peculiar thing of the Sanshin-gak in the Boseoksa is that the god of the mountain is placed in the center.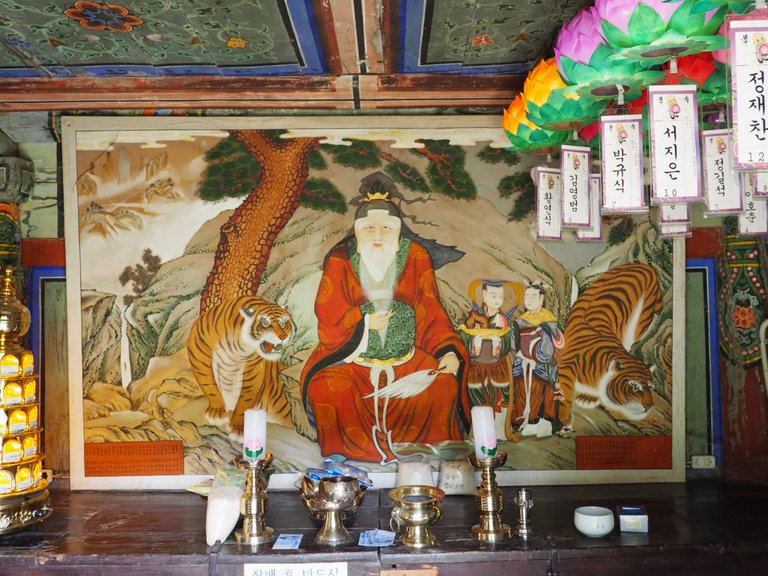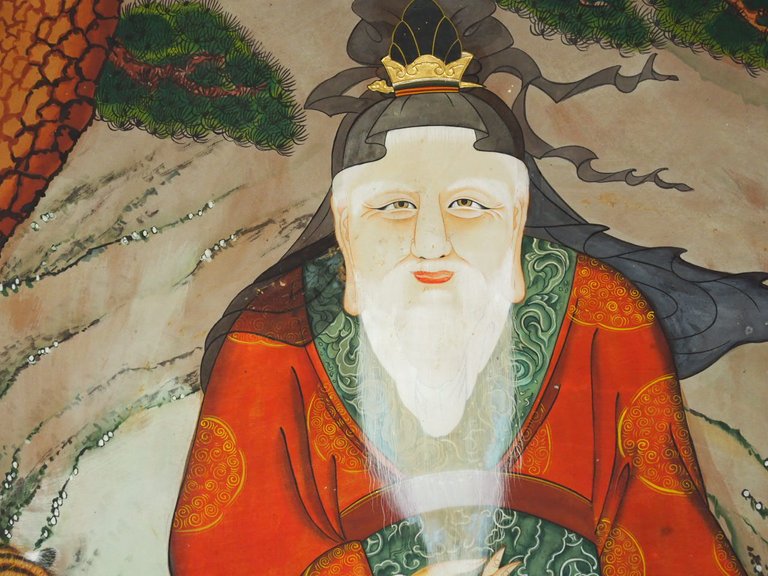 Usually, the Buddha's statue is placed in the middle, and the gods of the mountain are placed on both sides.
The god of the mountain is represented as a tiger.
Tigers were drawn very realistically.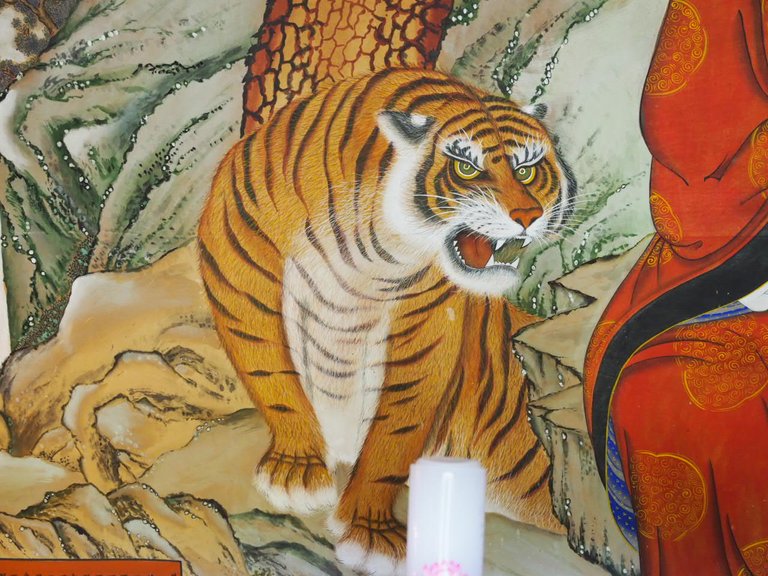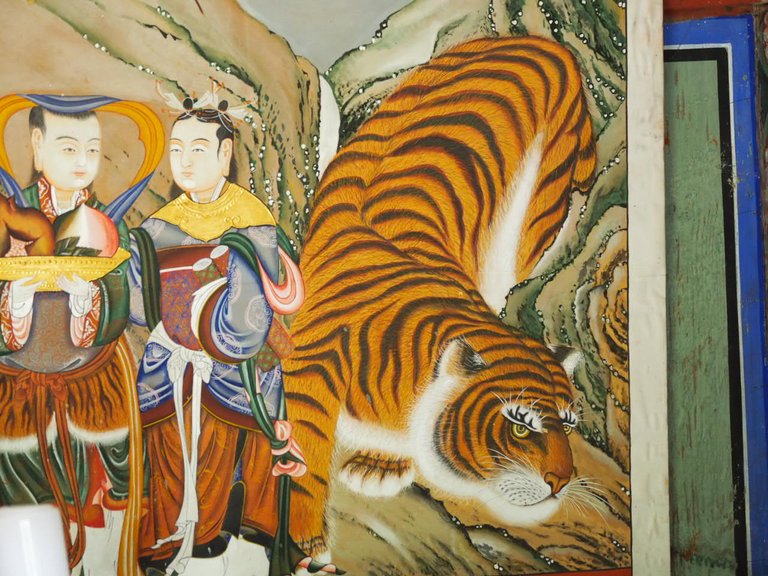 There was a sculpture of phoenix under the roof of the Sanshin-gak.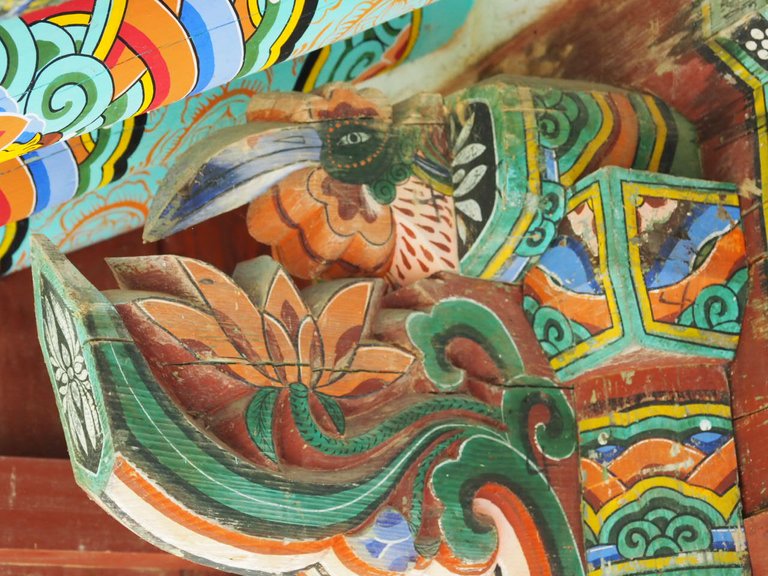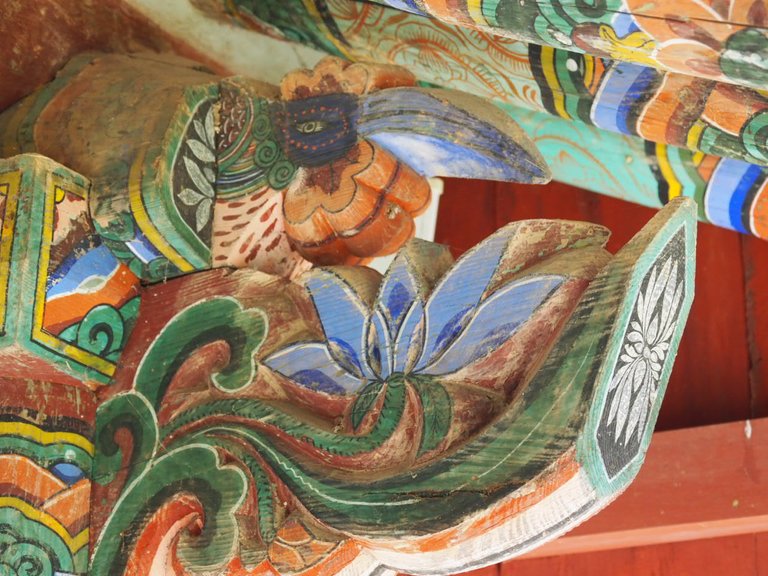 There was painting around the Sanshin-gak, but I could not grasp its meaning.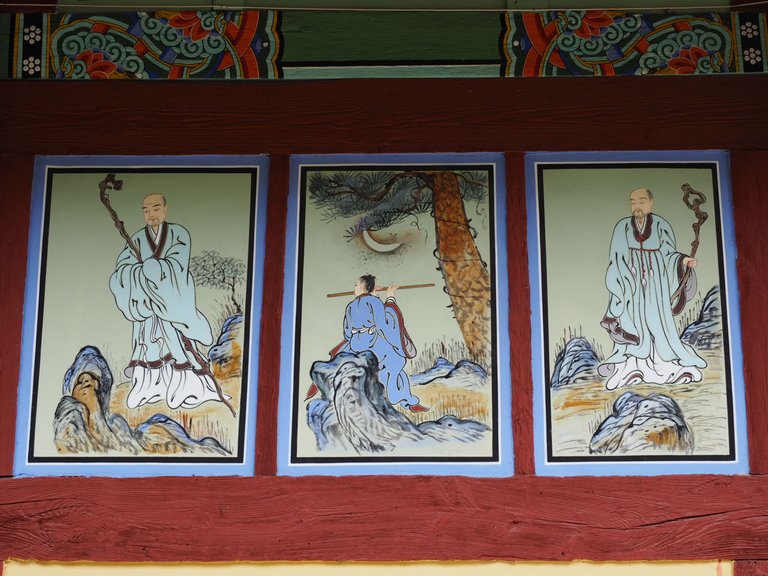 I could only know that the painting was influenced by Taoism a lot.
Below is a Buddha painting in Sanshin-gak.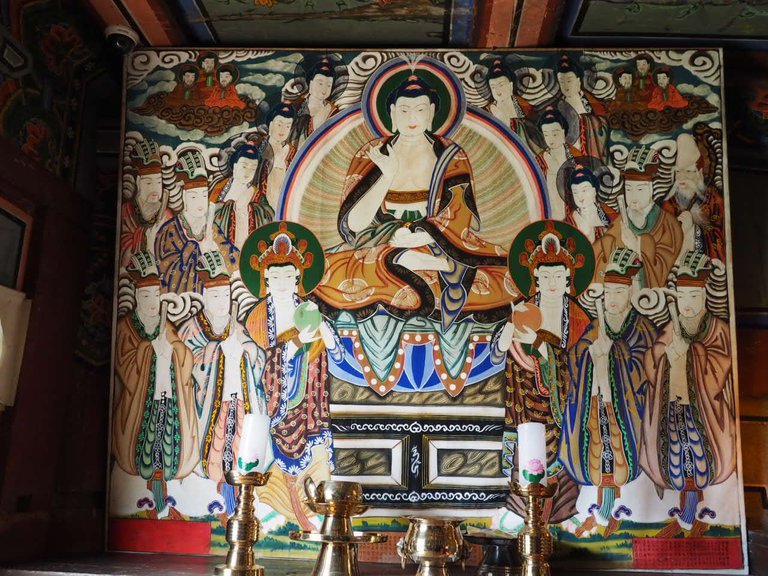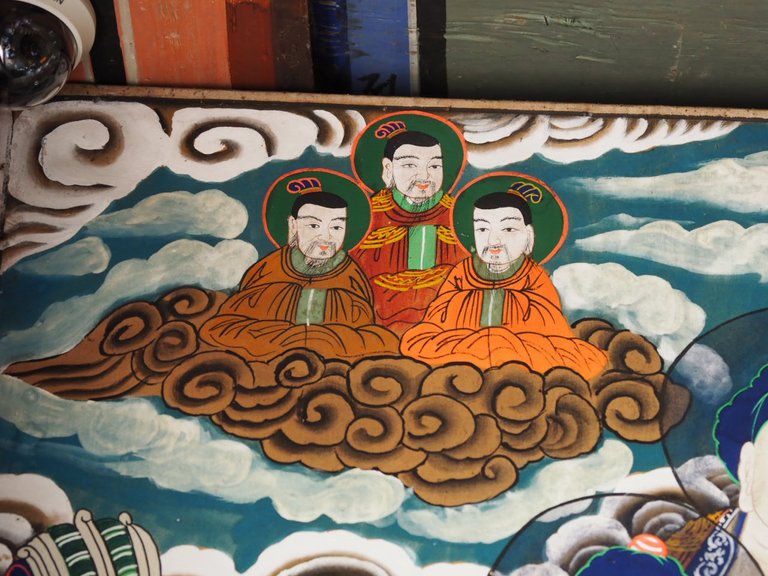 It was the first time I saw that the positions of the god of the mountain and the Buddha were changed.
I just assumed that the influence of traditional Shamanism was huge.
---
Sponsored ( Powered by dclick )
Want $5 FREE on a Bitcoin Debit Card shipped to your...