For game developers #ScreenshotSaturday is a weekly event where they post screenshots of their WIP games. I'm a gamer so I'm doing a series of posts where I post my weekly gaming adventure!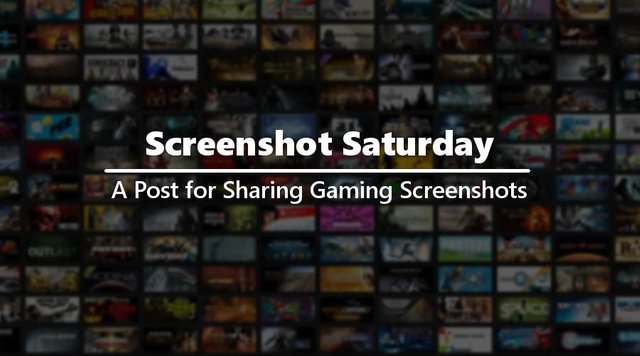 This week I've put more than 15 hours on Final Fantasy IX, a game I was planning to buy for a while and I got it in the current Steam Sale. That's basically the only game I played all the week. I also wrote my First Impression about FFIX, and how I was getting addicted to the card game.
For my other gaming adventures, I played some Splinterlands fights and less than a hour of Yu-Gi-Oh: Duel Links.
---
Weekly Splinterlands Update:
Like usual, I played Splinterlands everyday and this was another profitable week in terms of DEC. I reached Gold II (although, I quickly lost my way back to Gold III.) I also took part in the curation challenge "Compare Splinterlands with another game," and "Share your battle challenge: Goblin Mech."
---
Final Fantasy IX
I'm about 20 hours in Final Fantasy IX now. I loved every minute of the game. My favorite character so far is Princess Garnet. She's a strong female character but still has her cute moments.
I really like how they gave you two parties, each with their own story and different towns they visit. Until their story converged and I don't know what will happen next.
This week I played through Lindbulm town and took part in its festival of the hunt. Tried to save Burmecia from the war. Followed the enemy to the land that's surrounded by a never-ending sandstorm. Saved the princess in Alexandria and finally went to the Outer Continent.

Oglops are common instects in FFIX world. A bug as a ruler, it's funny.

I think this Antlion is a throwback to Final Fantasy IV.

The princess in the auction house. I loved the Supersoft sub-plot.

This is one amazing idea to use the battle system for. Didn't see any RPG that did this before FFIX!
Despite seeming so cheerful, Final Fantasy IX has many grim/depressing moments in it! The story is about war afterall...
---
So, that was my Week!
By the way, the games Epic Store is giving for free daily are pretty good, though some of them were games they already gave away before. Not that I mind since I got FTL: Faster than Light, a game I heard many great things about.
This is my latest #ScreenshotSaturday of the year. A whol;e year have gone by, and it feels I didn't do anything in it.
Hope for a better 2020!
How was your week in Gaming?
Do you have some screenshots or stories to share? Please post them in comments. I'd love to see them~
---
All screenshots are taken from their respective games by me.