For game developers #ScreenshotSaturday is a weekly event where they post screenshots of their WIP games. I'm a gamer so I'm doing a series of posts where I post my weekly gaming adventure!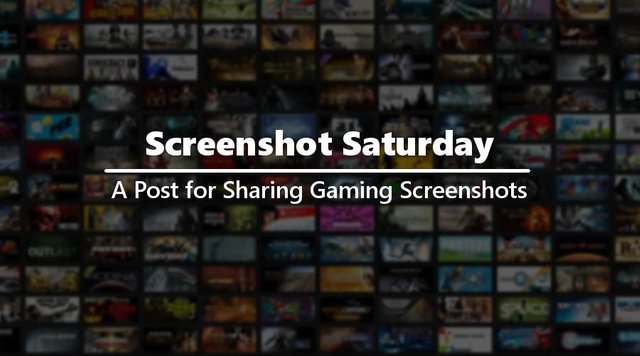 This week I've done some research on online jobs that I could take. Steem alone isn't enough anymore (unless the price goes back up to $1.) When the Steam Sale started I got Final Fantasy IX and now I'm playing the game most of the day.
Played Splinterlands like usual and a few hours of Yu-Gi-Oh: Duel Links. I don't know which character to unlock next, they all have hard requirements.
---
Weekly Splinterlands Update:
While I was away from Steem this week, I still played Splinterlands everyday. I wrote about my best battles on my other account: @ahmadmangazap. Some days I got less than 150 DEC but yesterday alone I got more than 400 DEC. The season ended and I got some great Season Rewards! Almost half of them were Rare or better.
---
Final Fantasy IX
Final Fantasy IX was finally on a good sale, so I picked it up. The game is regarded by many fans as the best of the (already great) series so I wanted to experience how good the game is for a while now.
Playing for about 6 hours I enjoyed it so far. I dig the fantasy setting and the throwbacks to the old Final Fantasies. Zidane is a refreshing funny character after the initially cold Cloud (FFVII) and the aloof Squall (FFVIII.) I don't know much about the princess yet but I like her so far!
I heared the backgrounds were blurry in the modern port but they don't look so bad so I played FFIX unmodded.

Is that a Romeo & Juilet based show?

The theater scene is so funny, characters appeared on Stage by chance and they had to improvise!

I always wondered what the unique mechanic FFIX has, so it's "Trance" a limit-break like transformation.
Beofre playing this. I only saw Vivi in Kingdom Hearts series, I didn't know that he was actually a male!
---
Yu-Gi-Oh: Duel Links
This time on Duel Links I... Didn't do much. I bought some cards and made a good Fairy-based Deck for Tea Gardner to do the "Win 3 Duels using only Light Monsters" mission.
I tried to unlock Lumis & Umbra but one of their requirements is to use 8 Trap Cards against them in one duel. I still don't have a lot of Trap Cards so I'll postpone unlocking these two characters.

Lumis & Umbra summonning their favorite beast! (It's strong.)

Another fight with Lumis & Umbra...
I also tried to unlock Pegasus but one of the requirements is to use three Counter Traps against him in one duel. Most of my Counter Traps are specific to certain decks so I can't use them against him.
---
So, that was my Week!
Spending sometime outside Steem for the most of the week was kind of refreshing! Steam Winter Sale has started and Epic Store is giving a free game per day. It's a nice time to be a gamer!
Thanks for reading~
How was your week in Gaming?
Do you have some screenshots or stories to share? Please post them in comments. I'd love to see them~
---
All screenshots are taken from their respective games by me.