For game developers #ScreenshotSaturday is a weekly event where they post screenshots of their WIP games. I'm a gamer so I'm doing a series of posts where I post my weekly gaming adventure!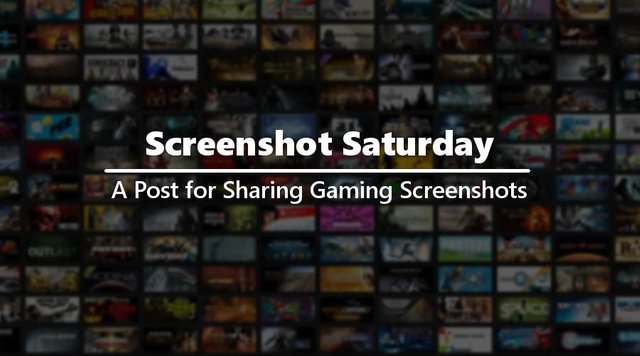 This week has seen me doing a lot of things. STEEM and play time suffered for it but in the last two days I got to play on PS4.
My brother subscribed to PS Now, the service that gives you PS3 & PS4 games to stream for a monthly fee. It also has some games to download and play as long as you're subscribed. It seems our internet was too slow for the Stream to even begin! Ouch! but there are few games in the download section we are interested in so we'll keep having PS Now for a while.
---
Weekly Splinterlands Update:
I played more Splinterlands this week than the last but I'm still not up to my usual. Also, DEC price seems to be in decline lately... Who knows why?
---
Disgaea 5: Alliance of Vengence
Disgaea 5 is the game I wanted most of PS Now subscription. The game doesn't sell for cheap on Amazon so I'm happy I could try it for "free," and yup! It has everything that makes Disgaea good and adds quality of life changes on top of it!
I'm still at chapter one and I like the Dynamic between Seraphina & Killia. It reminds me of Rozalin and Adell from Disgaea 2 but feels a bit different.

Deciding that the middle of a battlefield is a good place for a meal. Badass!

"No, I got this scar when you shot me."

I like how they introduced the Lift/Throw mechanic. By putting you against an Overlord who has it in his title. Brotha.
---
Final Fantasy IX
I didn't play a lot of Final Fantasy IX this week. I completed the introduction of Eiko through the Summoner tribe ruins and that's it. I'm intrigued to know about the Summoner tribe and why Garnet has the ability despite not being one of them.

Another one to fall for the boy...

"Always cook more than you need."
---
So, that was my Week!
So, that's it I'm subbed to PS Now now and I have to juggle many things in life on top of these two games. It was nice to play Disgaea and I should progress more in FFIX. Hope to compare this post with the next week's and see if I managed to do that.
How was your week in Gaming?
Do you have some screenshots or stories to share? Please post them in comments. I'd love to see them~
---
All screenshots are taken from their respective games by me.
Thinking of going back to drawing...