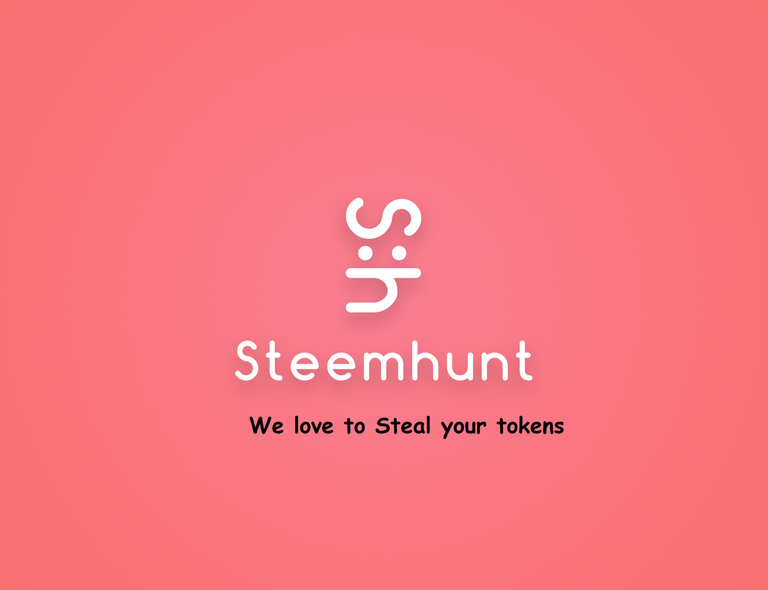 If you haven't been following the SteemHunt Drama, there are only a few more hours left on their poll if they should steal tokens from users who moved to Hive.
Initially the poll was heavily in favor of stealing HUNT tokens, non-SCT users started voting it moved more towards not stealing the tokens. As expected, in the end there was a massive vote to steal the tokens.

In the end, SteemHunt, will do what they already planned on doing, stealing tokens from legitimate users because, well that's what you do on Steem now if you don't get your way.
I parsed all the votes so far, and you can find who voted for and against the stealing of tokens. An Agree means you want SteemHunt to steal users tokens, disagree means you don't want them to steal the tokens.
Magically two massive votes come in at the to save the day for SteemHunt and ultimately justify them stealing tokens.
['soyrosa'] {"selection":"Disagree","stake":"0.0"}
['buildawhale'] {"selection":"Disagree","stake":"72839.47"}
['upmyvote'] {"selection":"Disagree","stake":"3944.33"}
['forealife'] {"selection":"Agree","stake":"283340.39"}
['ausbitbank'] {"selection":"Disagree","stake":"94282.39"}
['jayplayco'] {"selection":"Agree","stake":"933633.73"}
['pundito'] {"selection":"Disagree","stake":"153.13"}
['abdulmanan'] {"selection":"Agree","stake":"24361.51"}
['fruitdaddy'] {"selection":"Disagree","stake":"1221610.45"}
['kortana'] {"selection":"Agree","stake":"3077.62"}
['ericwilson'] {"selection":"Disagree","stake":"2740.44"}
['cheema1'] {"selection":"Agree","stake":"45907.27"}
['anomalogy'] {"selection":"Agree","stake":"3625.69"}
['crokkon'] {"selection":"Disagree","stake":"3894.0"}
['espoem'] {"selection":"Disagree","stake":"17083.72"}
['stupid'] {"selection":"Disagree","stake":"15322.08"}
['joythewanderer'] {"selection":"Disagree","stake":"22068.68"}
['altrosa'] {"selection":"Disagree","stake":"1569.02"}
['torrey.blog'] {"selection":"Disagree","stake":"0.0"}
['eddiespino'] {"selection":"Disagree","stake":"48.09"}
['livingamestudios'] {"selection":"Disagree","stake":"283.17"}
['grisvisa'] {"selection":"Disagree","stake":"0.0"}
['aamirijaz'] {"selection":"Disagree","stake":"156322.36"}
['silentscreamer'] {"selection":"Disagree","stake":"11.33"}
['lordbutterfly'] {"selection":"Disagree","stake":"1378.04"}
['chuuuckie'] {"selection":"Disagree","stake":"0.24"}
['jongolson'] {"selection":"Disagree","stake":"5778.63"}
['amico'] {"selection":"Disagree","stake":"887.47"}
['gentleshaid'] {"selection":"Disagree","stake":"10733.22"}
['sharpshot'] {"selection":"Disagree","stake":"1032.07"}
['petrvl'] {"selection":"Disagree","stake":"2911.33"}
['alexvanaken'] {"selection":"Disagree","stake":"17.15"}
['hadji'] {"selection":"Disagree","stake":"1613.87"}
['carn'] {"selection":"Disagree","stake":"145.07"}
['nateaguila'] {"selection":"Disagree","stake":"45113.75"}
['preparedwombat'] {"selection":"Disagree","stake":"19013.04"}
['indigoocean'] {"selection":"Disagree","stake":"12790.98"}
['michealb'] {"selection":"Disagree","stake":"6976.13"}
['dashroom'] {"selection":"Disagree","stake":"141.29"}
['totopapa'] {"selection":"Agree","stake":"9123.07"}
['anyonecan'] {"selection":"Disagree","stake":"0.0"}
['autoway'] {"selection":"Agree","stake":"332.41"}
['skymin'] {"selection":"Agree","stake":"126.8"}
['dakeshi'] {"selection":"Agree","stake":"6515.7"}
['steemshiro'] {"selection":"Disagree","stake":"183180.91"}
['rafles25'] {"selection":"Agree","stake":"0.0"}
['yasu'] {"selection":"Agree","stake":"2.2"}
['ayogom'] {"selection":"Agree","stake":"11301.31"}
['karamyog'] {"selection":"Agree","stake":"99528.74"}
['virus707'] {"selection":"Agree","stake":"351110.07"}
['tony-duke'] {"selection":"Disagree","stake":"0.0"}
['machellin'] {"selection":"Agree","stake":"75844.07"}
['ipromote'] {"selection":"Disagree","stake":"121352.0"}
['pele23'] {"selection":"Disagree","stake":"2.07"}
['parisfoodhunter'] {"selection":"Agree","stake":"4544.0"}
['jungch98'] {"selection":"Agree","stake":"1222.17"}
['d-zero'] {"selection":"Disagree","stake":"27995.08"}
['kingbit'] {"selection":"Agree","stake":"17715.11"}
['celestal'] {"selection":"Disagree","stake":"90.55"}
['fernandosoder'] {"selection":"Agree","stake":"0.86"}
['coolguy222'] {"selection":"Agree","stake":"6604.62"}
['tailcock'] {"selection":"Agree","stake":"18910.09"}
['blueskymin'] {"selection":"Agree","stake":"4143.97"}
['boostme'] {"selection":"Disagree","stake":"0.0"}
['isaaclab'] {"selection":"Agree","stake":"35011.71"}
['charlie-says'] {"selection":"Agree","stake":"3131.63"}
['mr-critic.aaa'] {"selection":"Agree","stake":"5078.95"}
['abdulhanan'] {"selection":"Agree","stake":"8268.73"}
['v4vapid'] {"selection":"Disagree","stake":"28729.9"}
['knowhow92'] {"selection":"Disagree","stake":"151.85"}
['reghunter'] {"selection":"Agree","stake":"6043.8"}
['steemitri'] {"selection":"Disagree","stake":"3210.23"}
['vimukthi'] {"selection":"Disagree","stake":"76825.1"}
['alabasterdigital'] {"selection":"Disagree","stake":"137444.22"}
['holger80'] {"selection":"Disagree","stake":"10314.66"}
['newcastle-united'] {"selection":"Agree","stake":"0.0"}
['onlyforyou'] {"selection":"Agree","stake":"9854.44"}
['gregory-f'] {"selection":"Disagree","stake":"7251.94"}
['mattclarke'] {"selection":"Disagree","stake":"87213.67"}
['banjjakism'] {"selection":"Agree","stake":"7610.99"}
['naha'] {"selection":"Agree","stake":"3592.89"}
['koyuh8'] {"selection":"Agree","stake":"38703.97"}
['jeffjagoe'] {"selection":"Disagree","stake":"35662.91"}
['justatouchfey'] {"selection":"Disagree","stake":"296.2"}
['sanjeevm'] {"selection":"Disagree","stake":"3359.38"}
['ybanezkim26'] {"selection":"Disagree","stake":"650.39"}
['paragism'] {"selection":"Disagree","stake":"163.65"}
['slobberchops'] {"selection":"Disagree","stake":"5788.83"}
['adnanrabbani'] {"selection":"Agree","stake":"13399.83"}
['wanker'] {"selection":"Disagree","stake":"0.0"}
['bingbabe'] {"selection":"Disagree","stake":"0.0"}
['brent1042'] {"selection":"Agree","stake":"27299.42"}
['bree1042'] {"selection":"Agree","stake":"3690.0"}
['chops.support'] {"selection":"Disagree","stake":"186.61"}
['nahin007'] {"selection":"Disagree","stake":"186.96"}
['bozz'] {"selection":"Disagree","stake":"3217.99"}
['magnus19'] {"selection":"Disagree","stake":"12154.04"}
['revisesociology'] {"selection":"Disagree","stake":"4023.04"}
['testytesty'] {"selection":"Disagree","stake":"192044.53"}
['zapncrap'] {"selection":"Disagree","stake":"1617.99"}
['darrenfj'] {"selection":"Disagree","stake":"1.31"}
['anomadsoul'] {"selection":"Disagree","stake":"25176.21"}
['whatsup'] {"selection":"Disagree","stake":"15173.33"}
['ideas-abstractas'] {"selection":"Agree","stake":"6126.11"}
['nexgen'] {"selection":"Agree","stake":"161740.6"}
['ramengirl'] {"selection":"Disagree","stake":"17813.16"}
['steemperor'] {"selection":"Disagree","stake":"19304.67"}
['steempire'] {"selection":"Disagree","stake":"15131.89"}
['mothership'] {"selection":"Disagree","stake":"16298.44"}
['homo.steemiensis'] {"selection":"Disagree","stake":"16025.66"}
['steemnet'] {"selection":"Disagree","stake":"16281.71"}
['cj3000'] {"selection":"Disagree","stake":"0.0"}
['niallon11'] {"selection":"Disagree","stake":"2056.46"}
['demotruk'] {"selection":"Disagree","stake":"0.0"}
['aquabox'] {"selection":"Agree","stake":"0.0"}
['ahnpeter'] {"selection":"Agree","stake":"0.0"}
['aulia1993'] {"selection":"Agree","stake":"327.34"}
['artisteem'] {"selection":"Agree","stake":"215098.33"}
['krevasilis'] {"selection":"Agree","stake":"3540.64"}
['joe.public'] {"selection":"Agree","stake":"0.0"}
['asimpleman'] {"selection":"Agree","stake":"0.0"}
['hone.heke'] {"selection":"Agree","stake":"0.0"}
['glory7'] {"selection":"Agree","stake":"139885.68"}
['maarkhor'] {"selection":"Agree","stake":"5001.98"}
['bbomber'] {"selection":"Agree","stake":"1313.41"}
['walktoheaven'] {"selection":"Agree","stake":"4081.69"}
['cool191'] {"selection":"Agree","stake":"528857.78"}
['goodnewworld'] {"selection":"Agree","stake":"2819525.07"}
['noiseless'] {"selection":"Agree","stake":"0.0"}
['supergiant'] {"selection":"Agree","stake":"1088036.01"}
['diligent'] {"selection":"Agree","stake":"5000.42"}
['kview'] {"selection":"Agree","stake":"41938.66"}
['elsiekjay'] {"selection":"Disagree","stake":"4710.74"}
['foxon'] {"selection":"Disagree","stake":"1186.46"}
['happyberrysboy'] {"selection":"Agree","stake":"763.77"}