Using Erik Voorhees's Popularity
I saw that in a thread of Erik Voorhees on Twitter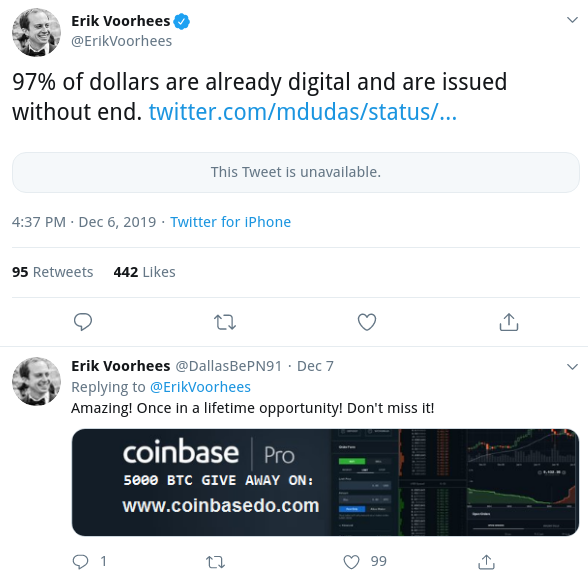 Looks interesting!
A bit further in the same thread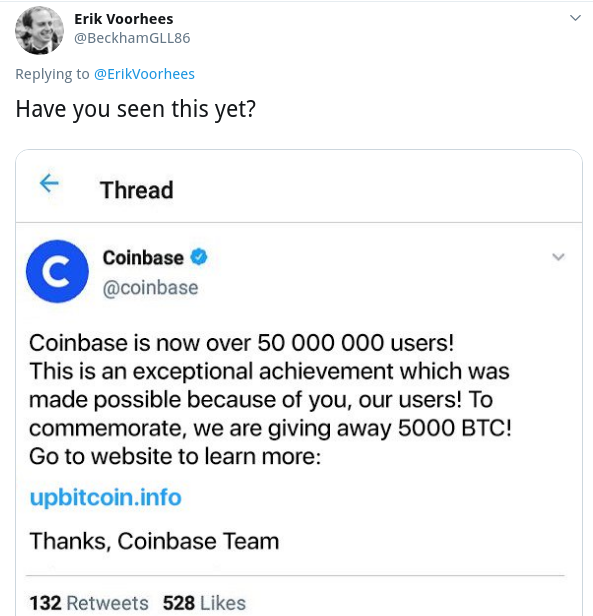 With testimonials!
Check The Badge
@DallasBePN91 has cloned the profile of Erik Voorhees and posts scam comment tweets that receive many likes in the real Erik Voorhees thread.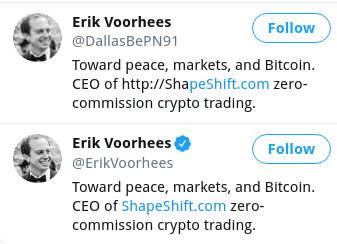 The Scam
Don't go there:
coinbasedo.com
upbitcoin.info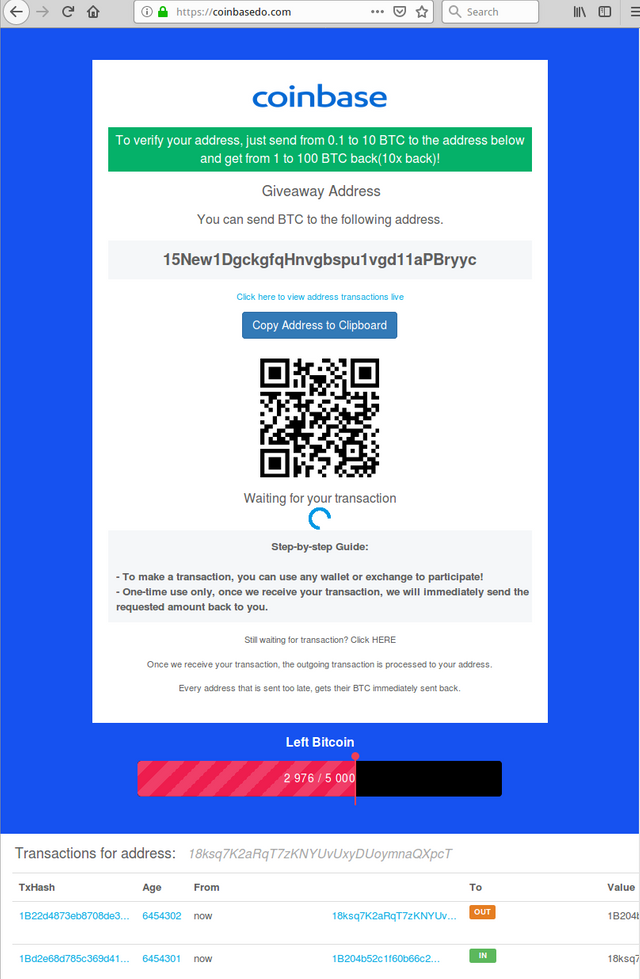 The websites show a progressbar with a decreasing count of remaining free BTC and a list of transactions of people paying a few and receiving a lot.
DON'T PAY THE REQUESTED 0.1 TO 10 BTC!