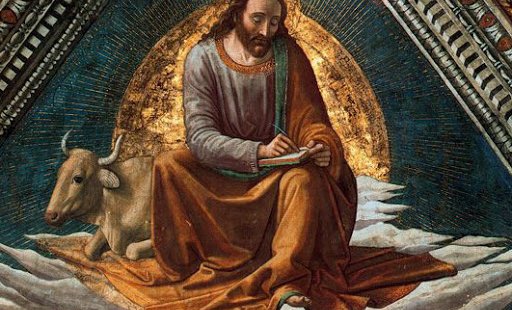 Source
God bless the life of the whole family of the blockchain.
Reflecting on the lives of men and women who gave their contributions to the blessed Word of God fills us with honor, knowing that they are lives that represent worthy examples for today's Christian community.
In particular, the life of the well-known Doctor Lucas, of whom without a doubt, is very little what we know and that the
Bíblia only contains three references of him (Col 4:14; 2 Tim 4:11; Flm 24), but it is enough for us to see the man whom God used to write two of the main books of the New Testament.
Luke was probably a Greek doctor who traveled several times with Paul (Col 4:14). According to tradition, he was originally from Antioch and died without having married or had children, at the age of eighty-four. He wrote the Gospel of Luke and the Acts of the apostles to the Gentiles like him, assuring them that Christ came for all mankind. The Gospel of Luke emphasizes the humanity of Jesus in all its perfection and deepens with deep concern the faces of pain of women, children, the poor, the sick and the loss of their time.
Lucas worked without paying attention to his own needs and without considering the persecution that intensified around him. To accomplish this, he died and lived for the Lord, whom he came to love more and more as a result of his exhaustive interviews.