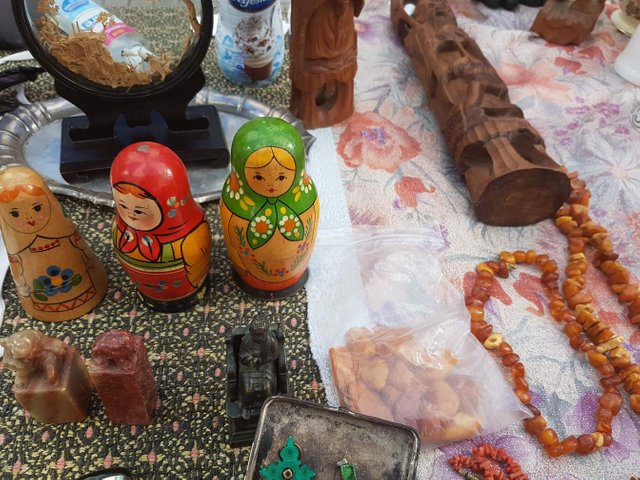 The hunt for the Earth Key is keeping us busy
Today we went to the flea market and the first thing we saw: Russian Dolls (Matryoshka).. Pretty funny if you know how much time we have been spending on trying to unlock the earth key for #satoshistreasure. So not only are we looking at those dolls online, but they are also hunting us offline now!
"Could be a clue", @anarcist69 mentioned when we showed the picture earlier today..
To be continued, it's keeping us busy for sure..
~Anouk
Posted using Partiko Android