I will start at the end and let everyone know that baby Meecha is doing well, and is 12 weeks along... Just like mama knew.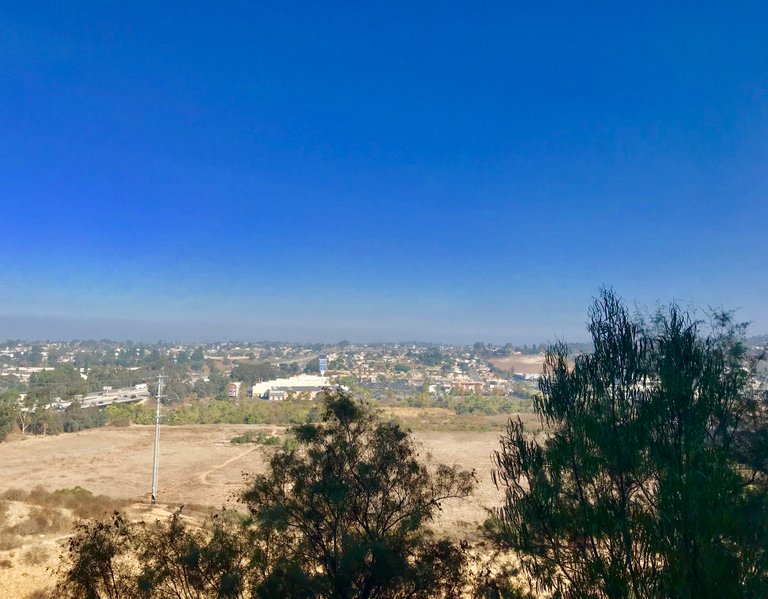 This is what San Diego looks like from the Parking Lot at the Dr.s Office. Next time I will take a picture of the other side so you all can see Tijuana, Mexico
My story started last week when I finally got a Dr. Appointment to confirm my pregnancy and start prenatal care. They did a vaginal ultrasound, which apparently is now routine.
At last weeks appointment, the Dr. looked concerned. She found the "baby" on the ultrasound, but the baby was only measuring at 7 weeks. A lot smaller than she was supposed to be.
Worse. She could not find the heartbeat.
She printed out the ultrasound, and showed it to me and my two youngest kids.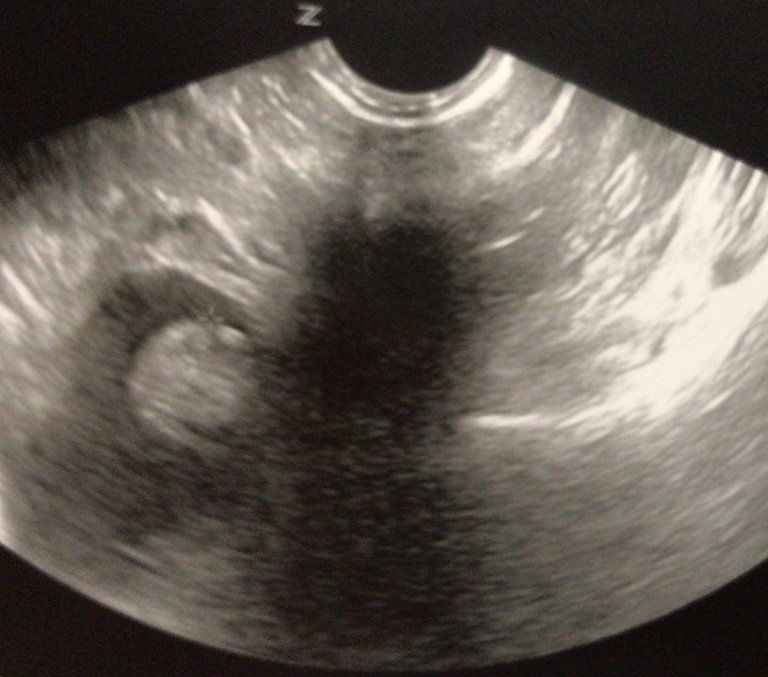 Please don't ooh and ahh too much, that is not an actual baby
That looks like a ball one said.
Is that what a baby is supposed to look like? the other one chimed in
Something is not right I thought to myself.
The Dr. specifically told me to come back within the week and walked me to the appointment center (something that rarely happens at big hospitals) making sure to tell the appointment clerk that I needed to be there within the week.
She left me with a warm pat on the shoulder and one of those sad looking, pity filled smiles.
I went along with my week, happy and content that there was only one baby (I was scared of twins), a bit concerned that she didn't find a heartbeat, but ready to take care of the other three that are already here.
On to yesterday
I showed up with plenty of time to my appointment and I glanced at the Dr Notes "No Fetal Heartbeat."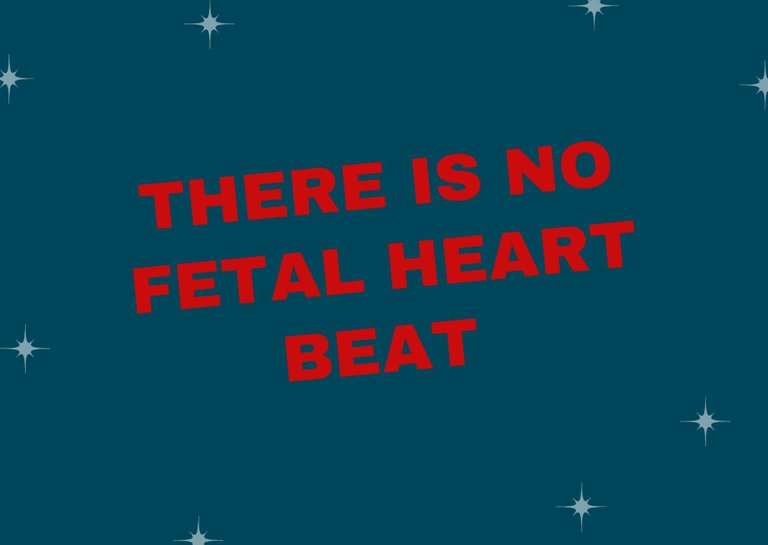 She probed me again, and again measured my "baby"
The baby was only measuring at 6 weeks. And still no heartbeat. She fired off questions at me.
Have you had vaginal bleeding, unexplained fevers, cramping, loss of pregnancy symptoms
No. No. No. ? WTH???
My scientific mind knew that there was only one explanation. But my intuitive mom self didn't believe it.
She put her hand warmly on my shoulder and said:
We are looking at a possible miscarriage here, and have to get a second opinion so that we can give you your options
Then off she went to find her second Dr.
I am not letting them scrape no baby out of me
Was my first thought as I groped my increasingly tender breasts which have been growing at what I thought was an alarming rate my first pregnancy, at baby number 4 I recognize it as "just what happens."
Then how come I feel so sleepy?
And how come the grocery store stinks to me
I KNOW I'm pregnant what is going on?
Uh, I don't want to have to tell the kids. I should have waited to share
The Next Dr. Probes me
All while asking the same questions. Bleeding? Loss of symptons? Etc Etc Etc
Then she makes a face while looking at the monitor, and turns to the other Dr. and announces that I have a tilted uterus. She probes me at an awkward angle, like, she gets really in there and on the screen popped up a little thing with arms and legs.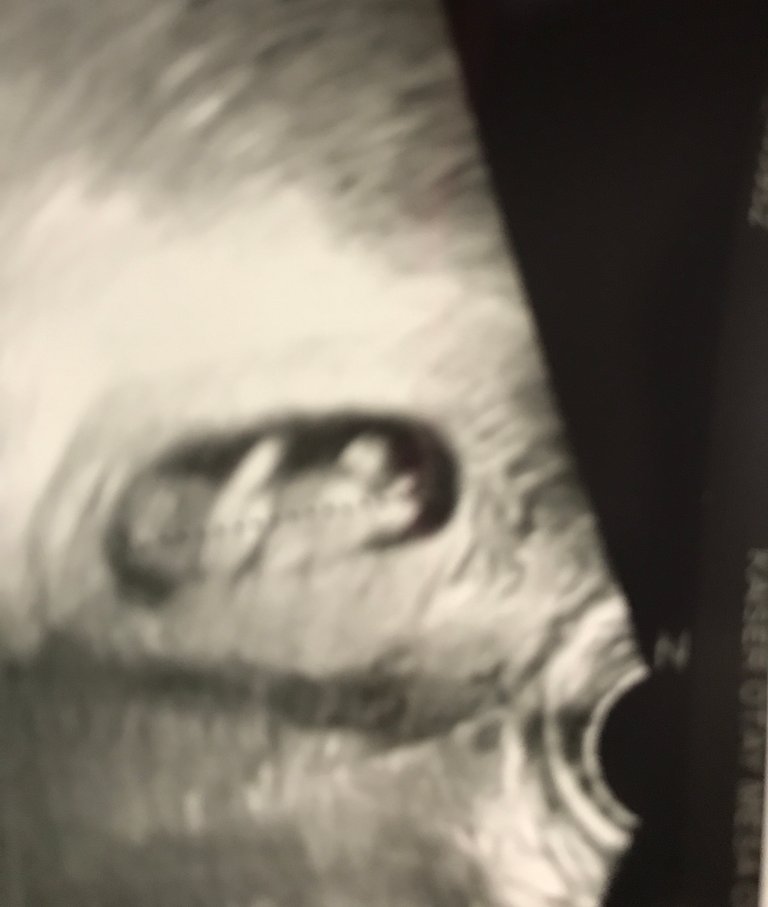 That is an actual baby that you can oooh and ahhh at. They didn't get a "good" picture, but I will always remember when she "popped" on the screen
Baby Meecha was doing jumping jacks
It was as if she was jumping around saying "here I am! Look at me, mom!"
Baby Meecha if doing great, and measuring at 12 weeks with a late May due date. Her heartbeat is robust and healthy, and her little arms and legs, although still stubs, are moving around and having a grand old time.
What were the other Doctors looking at???
Apparently, my poop. Which of course, has no heartbeat.
Thank you for taking the time to read my story I am tagging this under Natural Medicine because it was a very real reminder about how you know best and Dr.s can make terrible mistakes. The first doctor AND the second Dr. both thought I had a miscarriage and were ready to "give me my options" thank God they work in teams.

---
Posted via Marlians.com