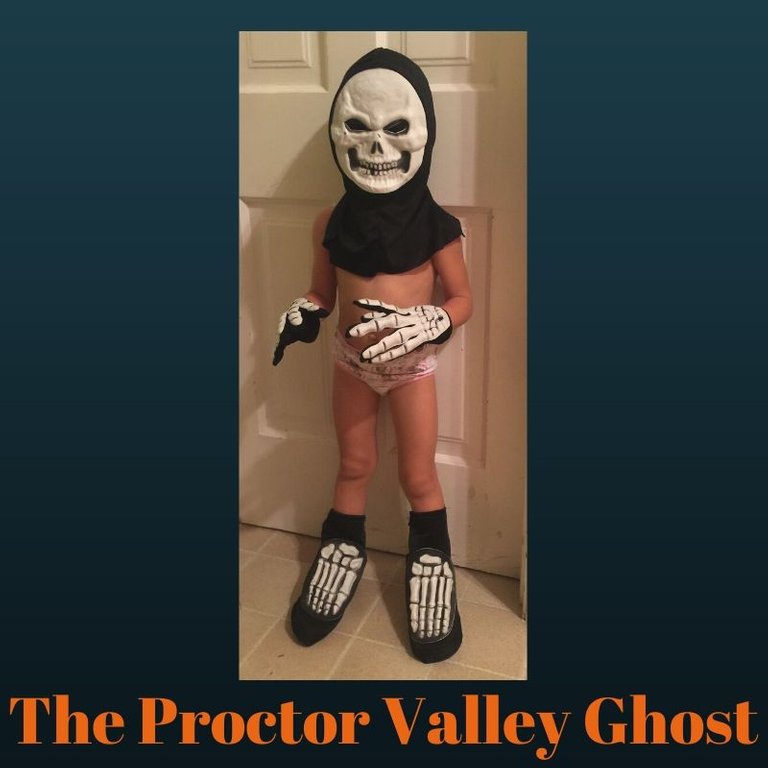 San Diego is riddled with ghost stories, some funny, some bland, some notoriously made up, and some ... real.
Proctor Valley Road used to be an dirt road between Chula Vista and Jamul. Now, it's just developed land and I feel sorry for the people who unknowingly (or uncaringly) bought homes there. Their children must have unexplainable nightmares.
There is no way they don't.
Back in the 90's we used to drive around there during the day telling stories of how it because haunted.
"Illegals" used it to hide out from la migra and sometimes they would run out of water and die in the desert
Illegals don't know how fast it gets cold there and would freeze at night
The mob used to dump bodies there, and now headless zombies walk around unscathed
The boyfriend that killed the girlfriend
The girl who was ashamed to have a baby too young and dumped it there to die
And my favorite:
All of the above.
Here's what I lived through.
In 2001, my friend Omar (who has since changed his name) picked me up from my National City studio behind the carriage house in one of the East 24th Street Mansions, and told me he would be taking me to "the best coffee in National City."
I knew something was up, because back then, there weren't any Coffee Shops in National City, especially none that would have the "best" coffee and were open after 9pm.
He ended up taking me to a 7 Eleven to get a coffee, then he drove me to the National City Cemetery where we started sharing ghost stories.
"We used to drive through Proctor Valley Road for fun" I stated.
"Let's go right now" He countered.
Bless my heart, I agreed.
We drove out to the road and Omar started driving through it very, very slowly.
I started getting scared and asking him to hurry up.
But we were in an older car, and it was a dirt road. He didn't want to mess it up, or get it dirty, and besides, you don't see ghosts driving as fast as you can. And we still had our coffees and we didn't want to spill those.
Suddenly, there were headlights upon us. Very close by. The headlights were round and blinding. I asked him to step on the gas.
He didn't answer.
I looked over at him and saw a pale face (hard to get pale when you have that deep brown Native skin, but it happened) and he was muttering Ave Maria's under his breath.
I didn't know he was religious.
I patted his chest to get his attention, and it was drenched in cold sweat.
"There's no one driving that car" and then what seemed like an eternity later "I'm going as fast as I can."
I looked, and sure enough, his foot was all the way down on the gas pedal, but still, we were going no faster than 35mph, I remember seeing the needle. The car behind us was close close close, so close that they should have hit us at any slight bump or slowing of our car.
Then he apologized to me. Said that he had to see if it was real.
And he slammed on the breaks.
I braced myself for the impact and felt... nothing.
When I opened my eyes again, there were THREE sets of round headlights following us. And suddenly, the car was responding again.
25, 35, 45, then 70mph on some random dirt road with rocks.
As the road was ending, there was chain linked fences, covering dry brush, and other San Diego type plants. We made a sharp left, and then sure enough, all the other cars went straight.
Straight into the fence?
If they did, we didn't hear them.
Omar insisted that we go back the way we came. If we went around through the freeways, it would take us 45+ minutes to get home.
I didn't care.
I was not going back in there with that ghost.
So no, you can google it, but google lies. There was no newborn baby who fed on dead bodies until it grew into a bigfoot, and I never even saw people. But there were those cars, with the round headlights, who had an uncanny way of following us without hitting us, even when we hit the breaks.