Welcome to another creative crafts post of mine!
---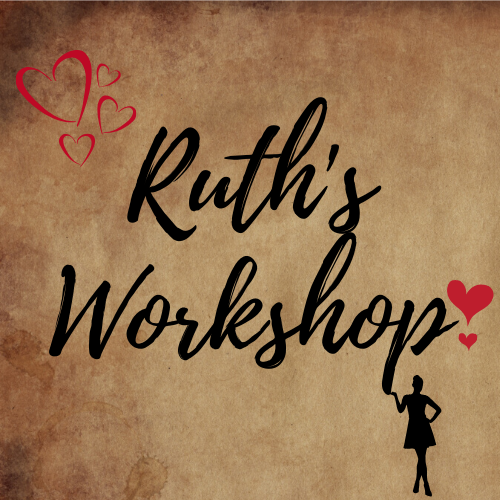 ---
These days I felt like I needed a break from brain work and I had to get "crafty" to rest my mind a bit, thank God this weekend was relaxing enough, because the week ahead seems loaded.
Today I gathered all the lovely (pun intended) macrame heart decorations I 've made so far in order to get you in the Valentine mood...
---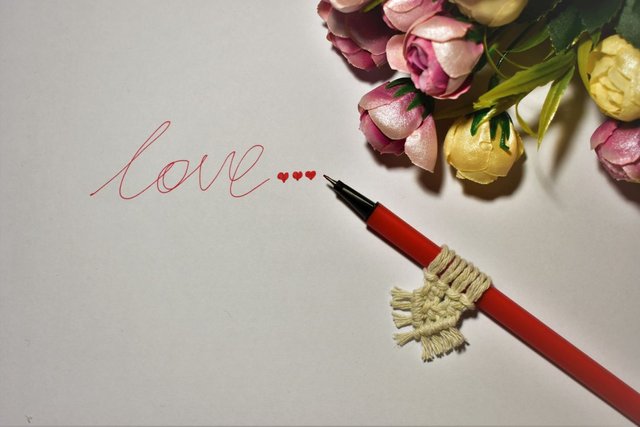 ---
A mini-macrame decoration for you pens and pencils gives you the perfect inspiration to write the love letter you want to gift to your special one! ❤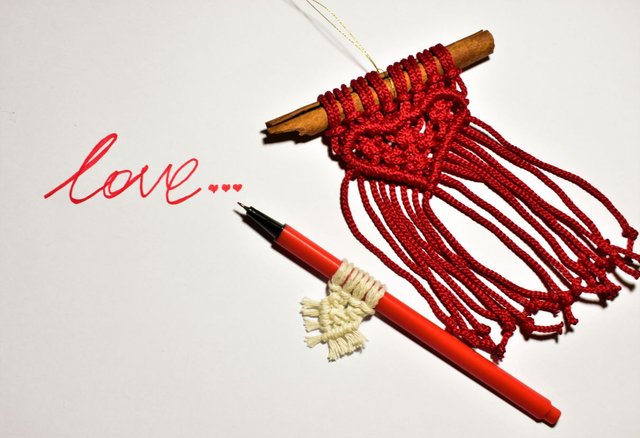 ---
If you can't say "I Love You" you can always try to write it with a pen like this you know...
---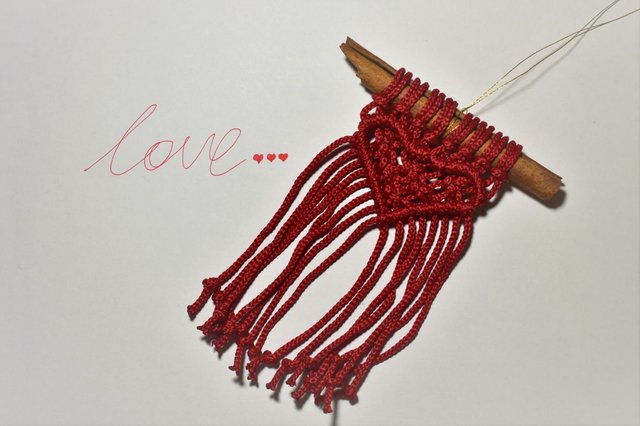 ---
And don't tell me you don't fall in love with a mini piece like this made of red cord and a cinnamon stick!
---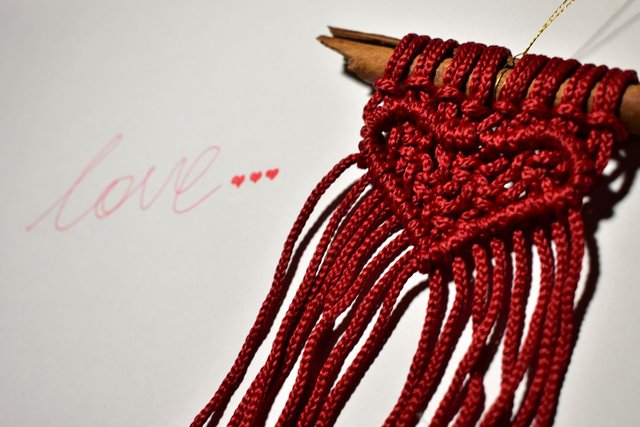 ---
---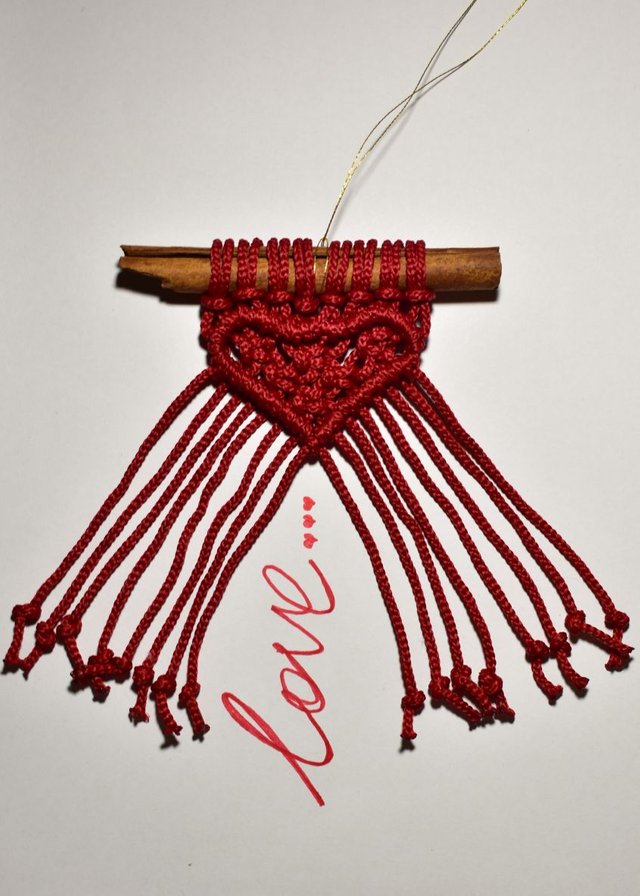 ---
---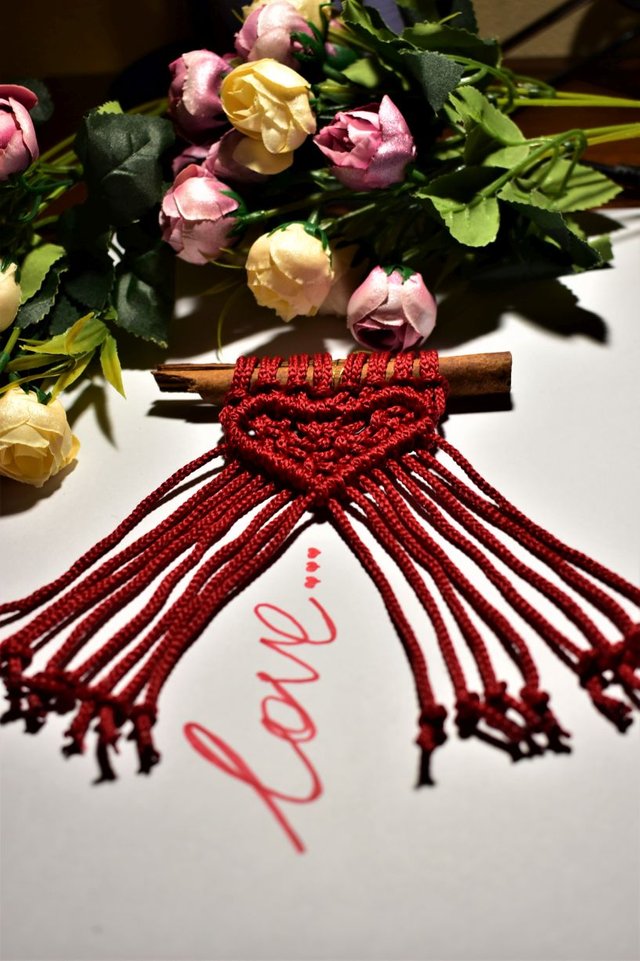 ---
A bouquet of flowers and a cute heart like that will make your special one melt like butter...
---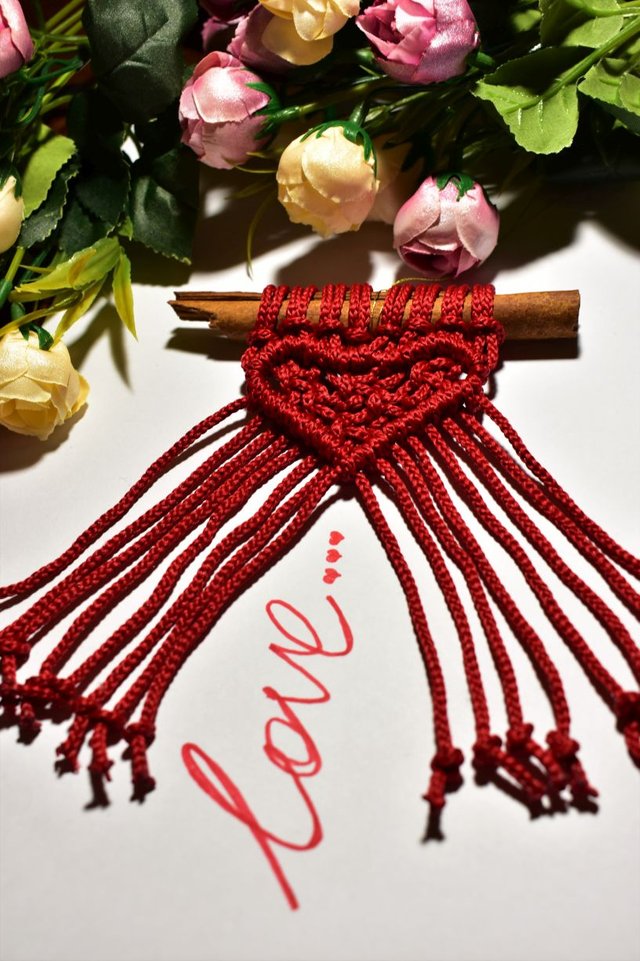 ---
---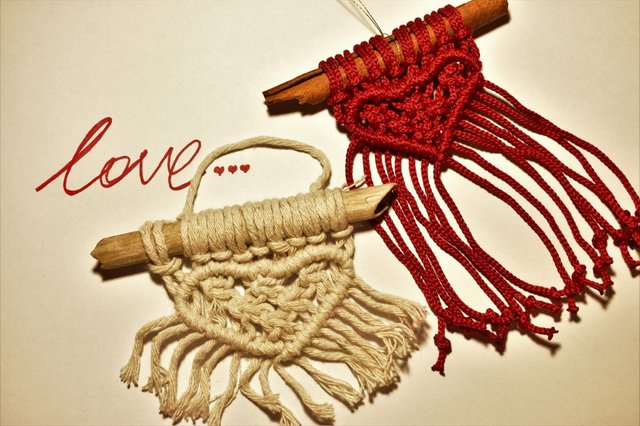 ---
I do have some pieces in white if red is not your color...
---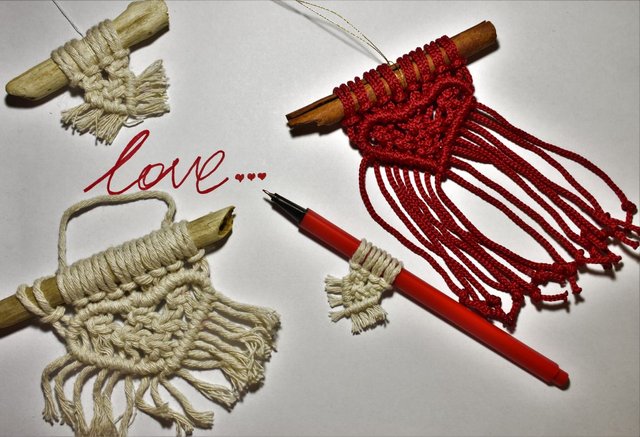 ---
Which one are you gonna pick?
I know I love the red one with the scented cinnamon stick to all the others; that's why I've already hung it on my bedroom mirror! ❤
Have a good night everyone!
I'll be seeing you all tomorrow!

Thank you so much for your time!
Until my next post,
Steem on and keep smiling, people!

---
---
Original content by @ruth-girl - 2020 - All rights reserved