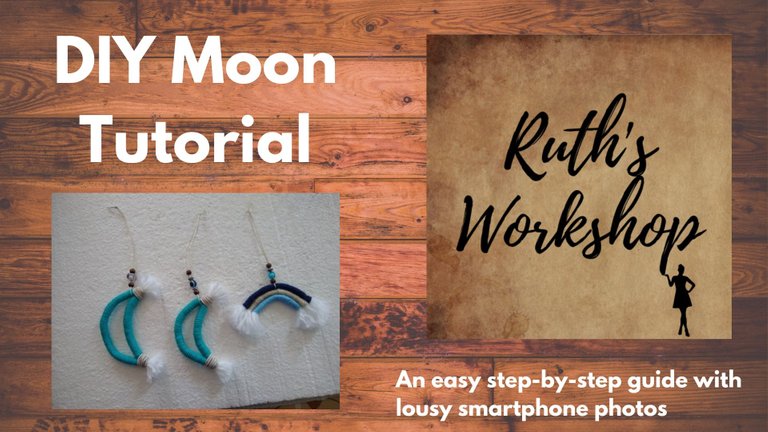 ---
Welcome to a post where I show you how to make beautiful moon decorations!! These sweet little moons make nice presents and fit great into a nursery room. I already gave my sister one for her son's nursery, she loved it!! 💙
---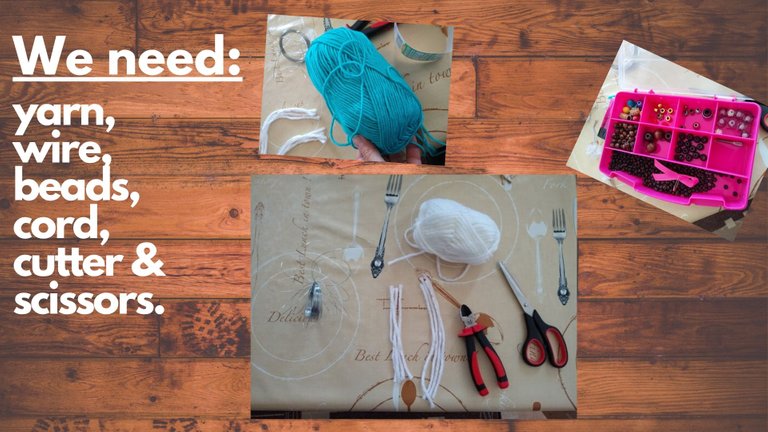 ---
You need something chunky and fluffy as a filler and a colored yarn for the outside.
---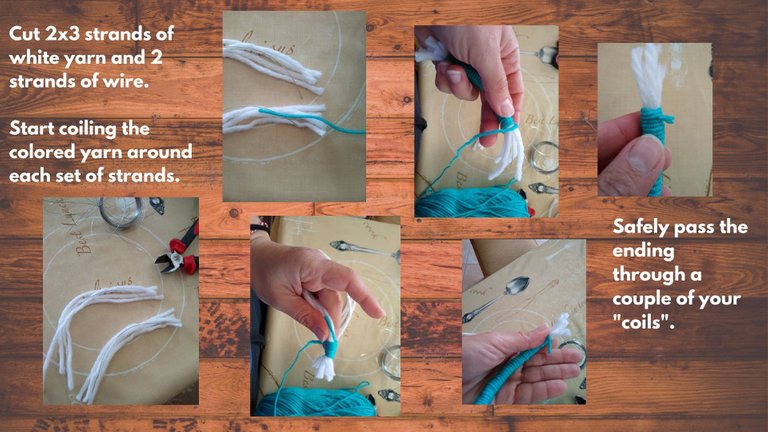 ---
You will make 2 sets of strands, with the one a little shorter than the other (this will be the inside part of your moon). The length now depends on how big you want your moon to be, mine are about 15 cm in length.
---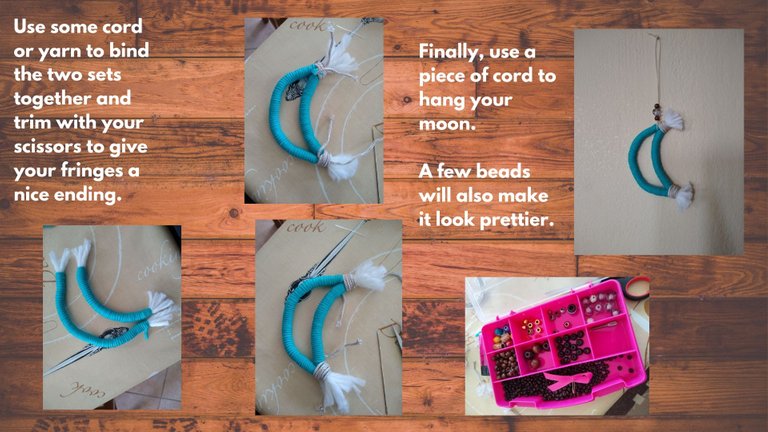 ---
You can use a piece of yarn to hang your moon, but it is more difficult to get the beads through it, so I prefer to use cord, 1mm in thickness (it always depends on the size of your beads and the hole they have though).
---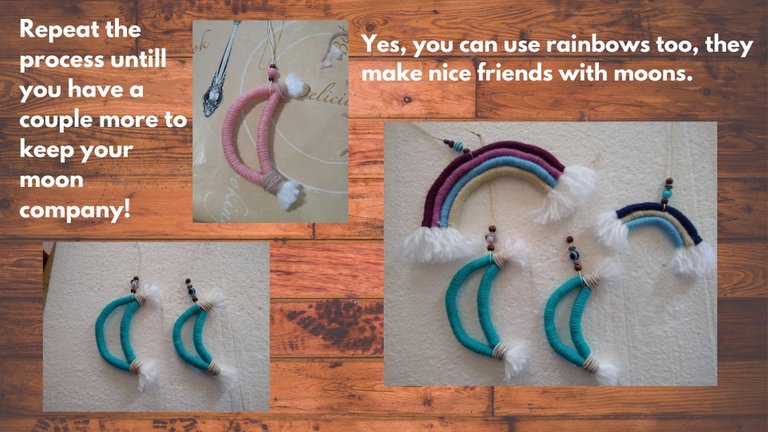 ---
Now you have a pretty company to decorate your bedroom with. These guys will definitely bring the best and most peaceful dreams you've ever had!
---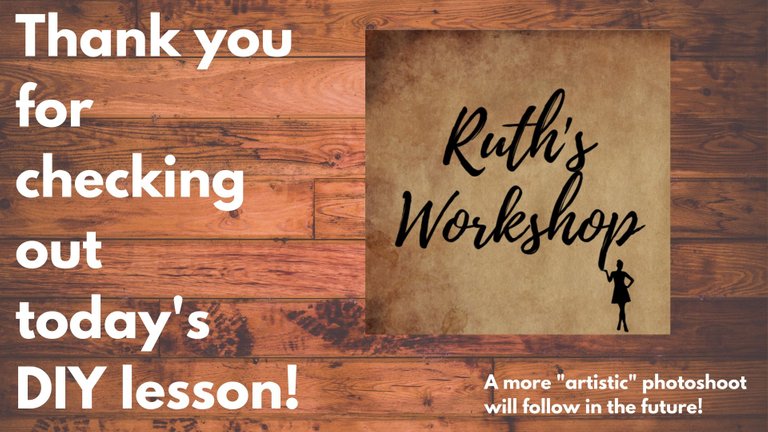 ---
I hope you enjoyed today's tutorial. If you try to make those moons, let me know! I'd love to see how yours came out! 🌙
---

---
Original content by @ruth-girl - 2020 - All rights reserved
Originally posted on HIVE, also shared on my Whaleshares and Steemit blogs