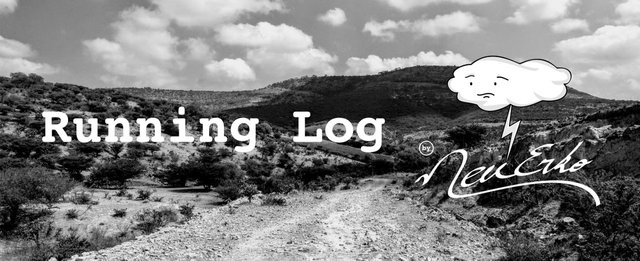 ---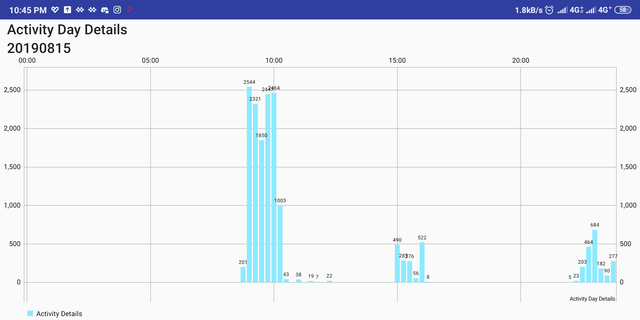 ¡Hola Steemians! Aquí está el Running Log del día de ayer.
Después de un buen día de descanso decidimos salir a hacer más kilómetros.
Después de salir a dejar a mi hija al colegio regresé a casa a tomarme un café y esperar a que el sol calentara un poco más.
Ya con el sol bien arriba salí a hacer unos muy buenos diez kilómetros.
Hello Steemians! Here is yesterday's Running Log.
After a good day of rest, we decided to go for more kilometers.
After leaving to leave my daughter at school I returned home to have a coffee and wait for the sun to warm up a little more.
With the sun well up I went out to make a very good ten kilometers.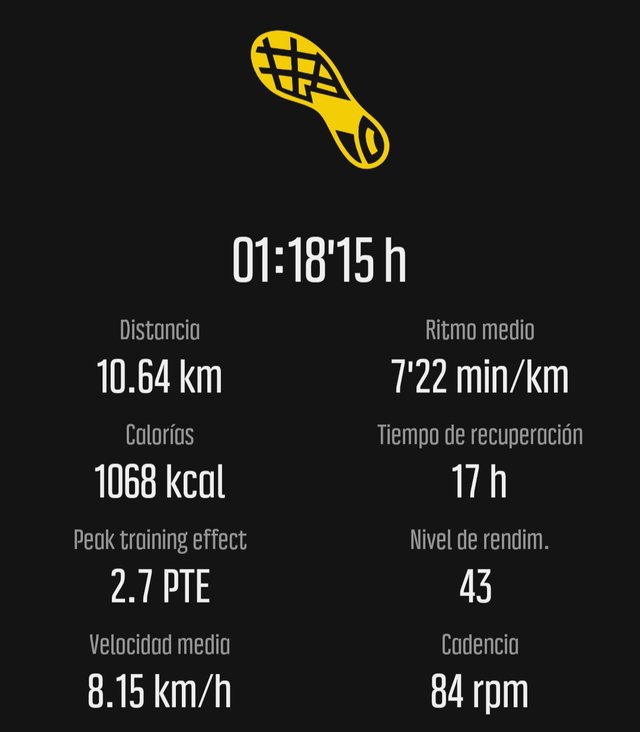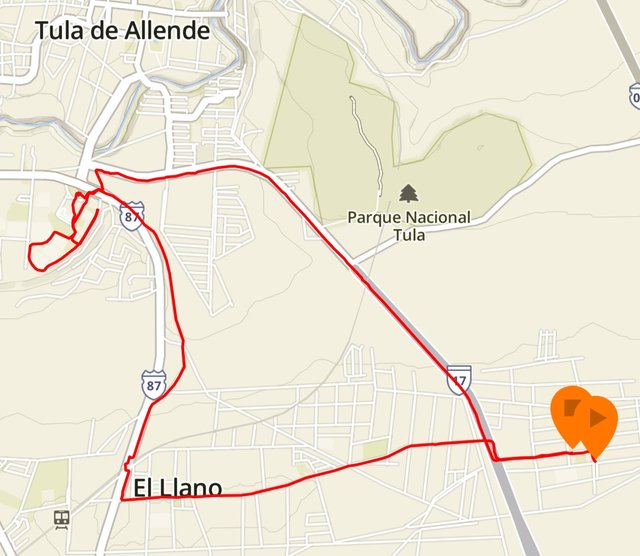 10.6 km a un ritmo medio de 7'22 min/km. De momento no puedo ir más rápido a pesar de que los 5 km los estoy a haciendo mucho más rápido.
Lo positivo es que, aunque el ritmo de carrera no es rápido, cada vez me cuesta menos mantenerme corriendo de forma constante.
También empecé a jugar nuevamente Pokémon Go con mi hijo. Es por eso que decidí comprar un Gotcha para jugar mientras corro, ya les daré más detalles sobre el juguetito más adelante.
Eso es todo por el momento, hasta la próxima.
10.6 km at an average pace of 7'22 min / km. At the moment I can not go faster despite that the 5 km I'm doing much faster.
The positive thing is that, although the pace of the race is not fast, I find it less and less difficult to keep running constantly.
I also started playing Pokémon Go again with my son. That's why I decided to buy a Gotcha to play while I run, I will give you more details about the toy later.
That's all for now, until next time.

Steemit | Twitter | Facebook
Instagram | Movescount | Strava


16524