Last week was my first three run week for a couple of months, even if the Wednesday midweek run was only 1K - deliberate so I build back distance slowly.
Just been gradually picking up speed, resisting the urge go for it!
I track most of my runs with Garmin, which auto uploads to Strava.
Weekly running summary:
Total kilometres this week: 10 (not including warm ups)
No. of runs: 3
Monday's Run - 5K slow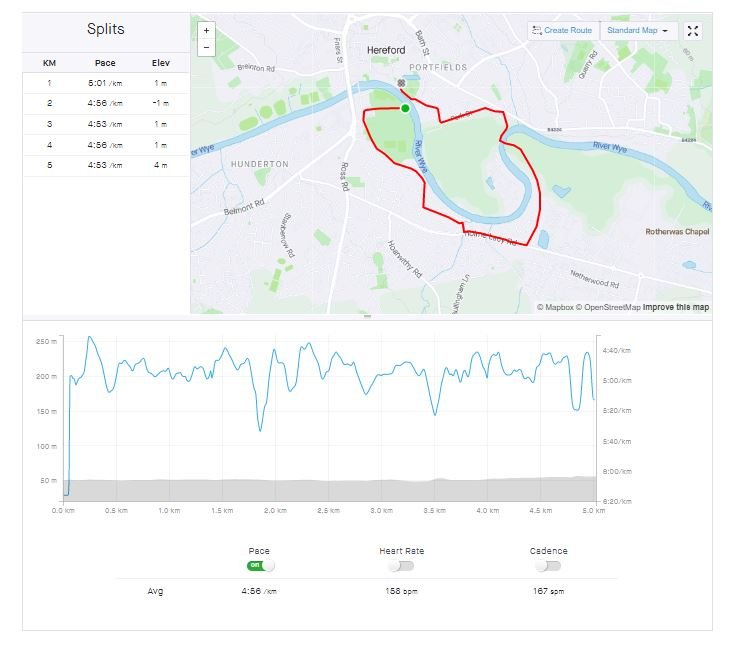 I'm still taking it easy on these runs, happy enough to keep 5K as my long run while I up the distance on Wednesday and the pace on the Friday.
Wednesday's Run: 1K middle, will be intervals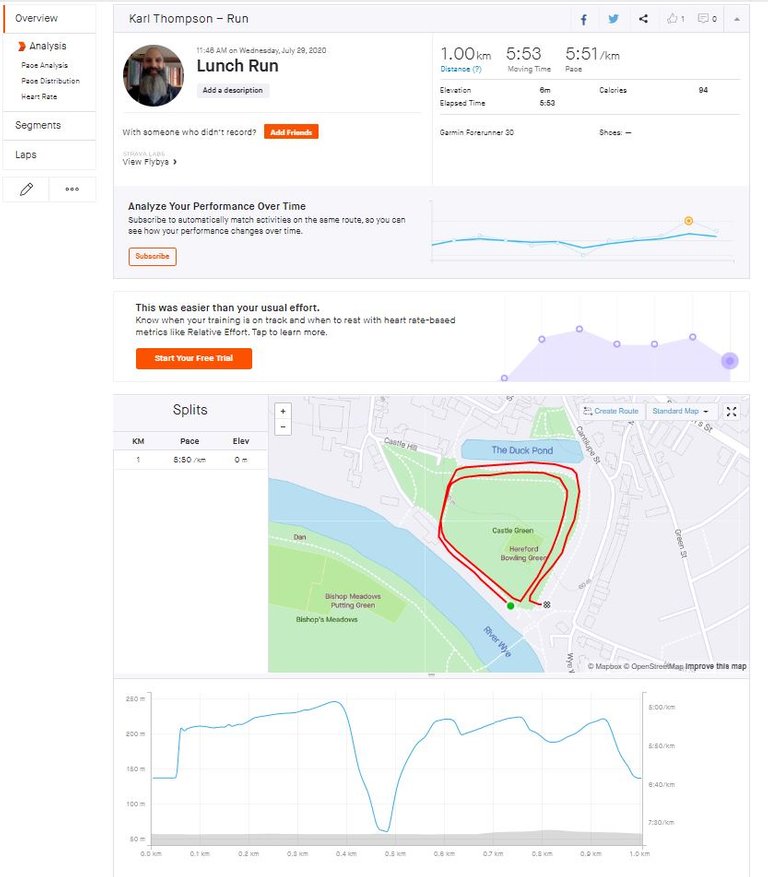 Really just a little tester to see if my body could handle this plus the two 'proper' runs - it felt odd just heading out for a couple of laps of the local park - it'll be four next week, then six, and then I might think about injecting some pace with intervals!
Friday's Run: 4K 'fast'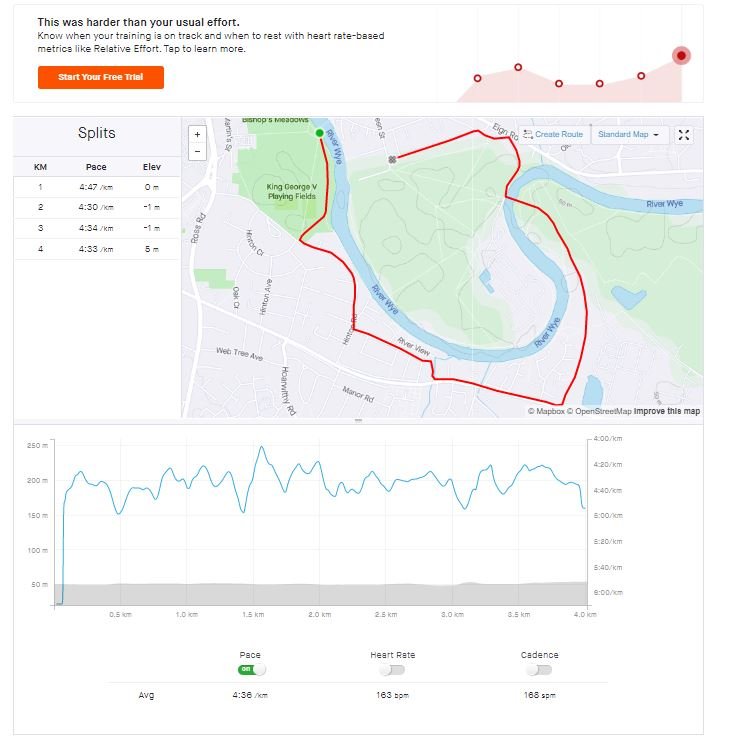 I'm upping my pace a little every week - 4.35 average for this week, or thereabouts, 4.30 for next week planned, and then I might take it a bit slower up to 4.20 - TBH I think a 4.20 pace for 4Ks is not a bad 'recovery pace', so I'll be happy to hold it there, and then up the distance on Monday.
Overall pace increase for July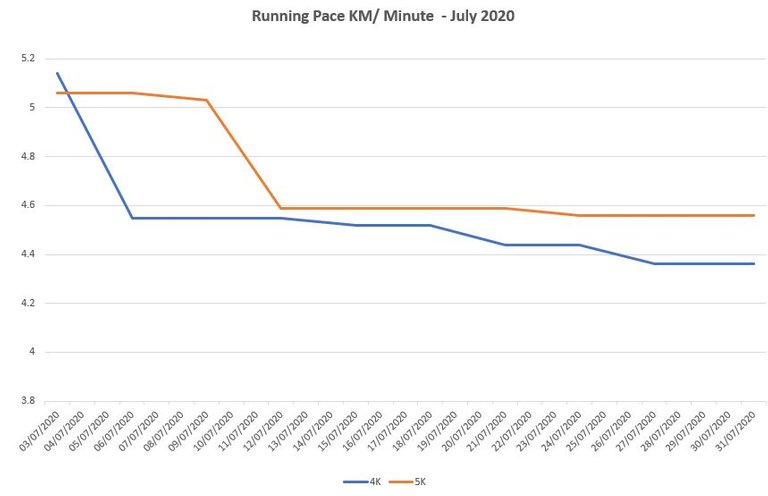 I made the above Spreadhseet, not sure if it's the best way to display the running data, but it's easy enough to maintain, I guess what I want going forwards is to maintain the 5K pace and quicken the 4K pace.
Next week's plans
Being disciplined enough to hold the pace slow-ish on Monday and the distance down at 5K, limit myself to 2Ks on Wednesday and then gradually faster on the Friday.