Thank you @blocktrades for motivating us to write about Steemfest.
A short reflection on Steem Fest 4...
Many big names in the blockchain world have been mentioning Steem in the last weeks because they all want what we already have, users!!!. We even got a Tron representant coming to check out Steem Fest this year.
The only gateway to adoption is USERS!
The thing is that we are not just users and the only way to fully realise that is to attend Steemfest. There are so many big-hearted knowledgeable people involved that you start to feel the volcanic nature of this chain.
More than half of the people who ever attended Steemfest became dolphin or orca for obvious reasons.
If you were not there, be there next year!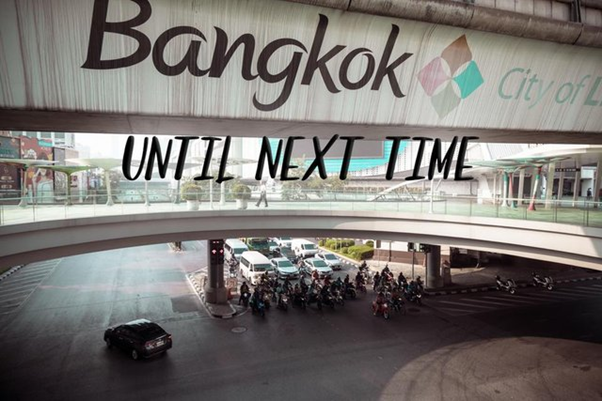 Some pictures
Contrary to last year, I took more than 1 picture. Still less than 10 but enough to make a little post with my most treasured moments.
I met 2 new amazing Steemians @slobberchops and @goblinknackers on the first night and we kept chatting during the course of the fest. No picture of them but that's ok, we don't want to make the Chippendale's jealous.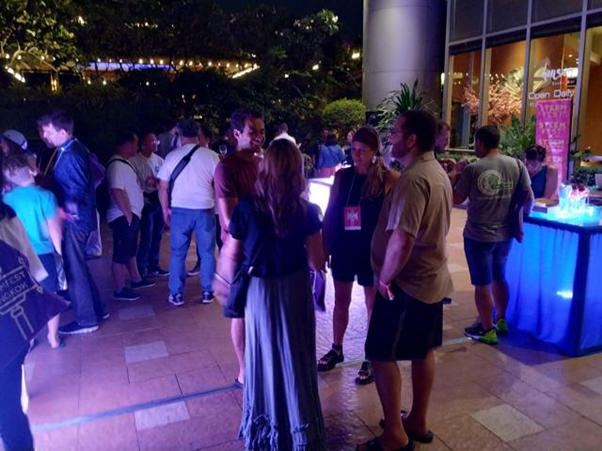 This picture of the first night is oh so important to me as it was my ultimate dream to see @aggroed (Steemmonsters) and @elipowell (CEO Steemit) talking. I went straight to my room and bought me a ton of Steem turning me into a new orca on the platform.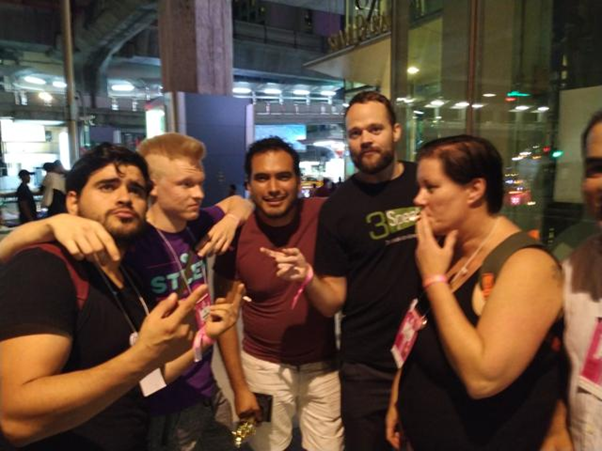 No fest without a party gang, from left to right @zlatan-spielberg, @celestal, @anomadsoul, @starkerz, @karinxxl. Other notorious respected party poopers not present on this picture are @louis88 and @detlev.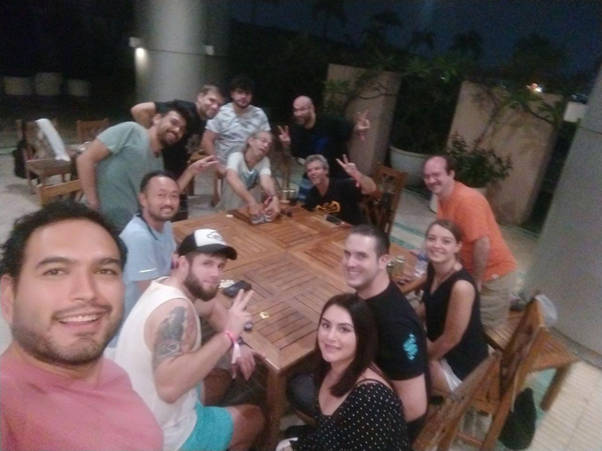 One of the reasons I had to return to Steemfest, was to defend my title of winning last year's poker tournament. This is a picture of the final table with financial sharks Dan 1 @blocktrades (orange shirt) and Dan 2 @theycallmedan (biggest smile, he knew he was going to win). In between them charming @lisanomadsoul who made it again to the final table.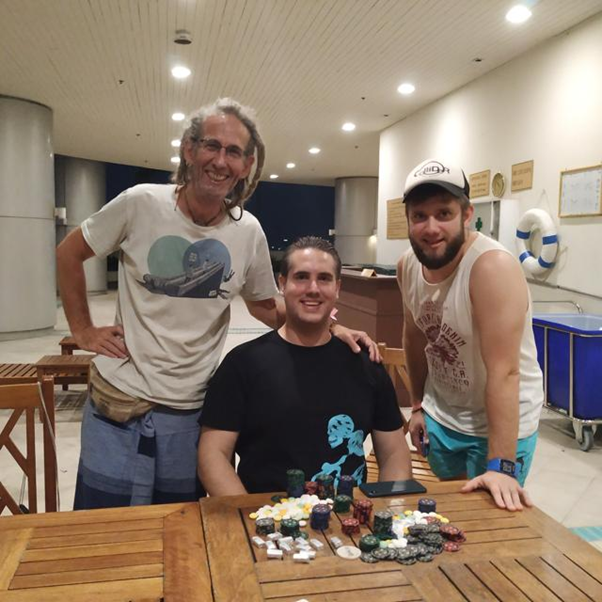 Congratulations to @theycallmedan! Look at that smile!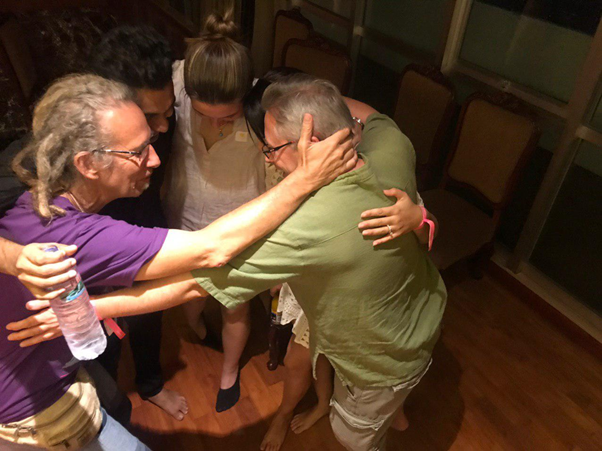 @viconomics (1Ramp) supplied me this picture with him, @arcange (witness, steemitboard) and @shennon, I don't have a clue what was going on there, must have been very late or very early already (as @viconomics has a bottle of water in his hand). Pure Steemfest Love!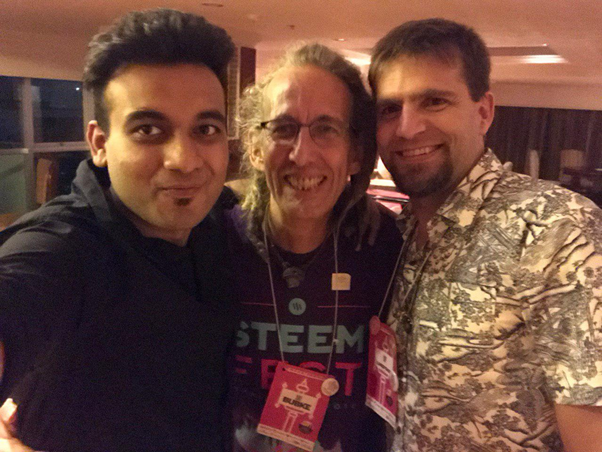 Another shot of @viconomics (thanks man) with my favourite witness @lukestokes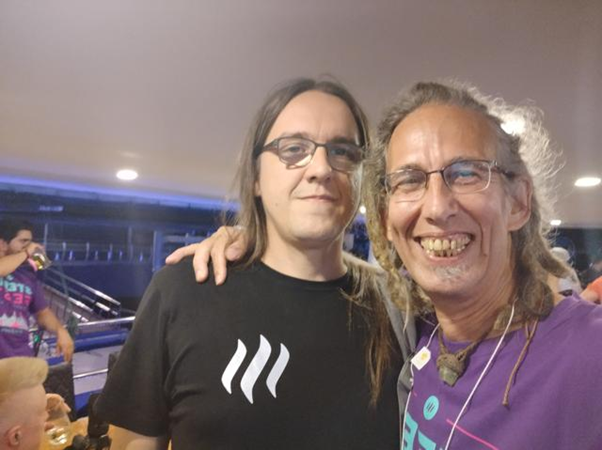 Oops, did I just say favourite witness? Meet @gtg, pure love, pure wizardry, it is just wonderful that this chain is in the hands of people like him.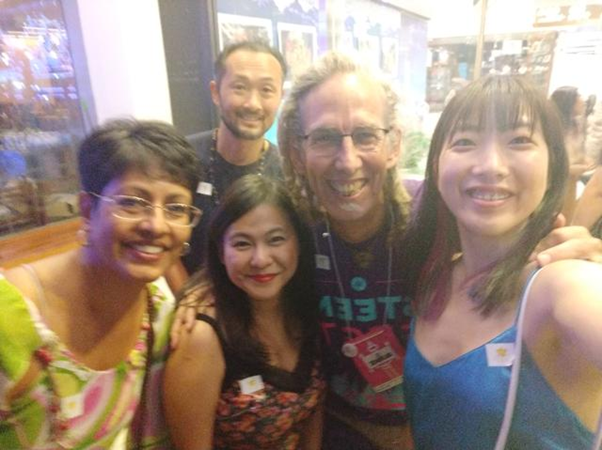 Last but not least, The Ladies of Asia with @kaerpediem, @joannewong, @joythewanderer.
(@travelgirl and @elizacheng are clearly missing here, @steemrollin mentioned separately as he is not a lady)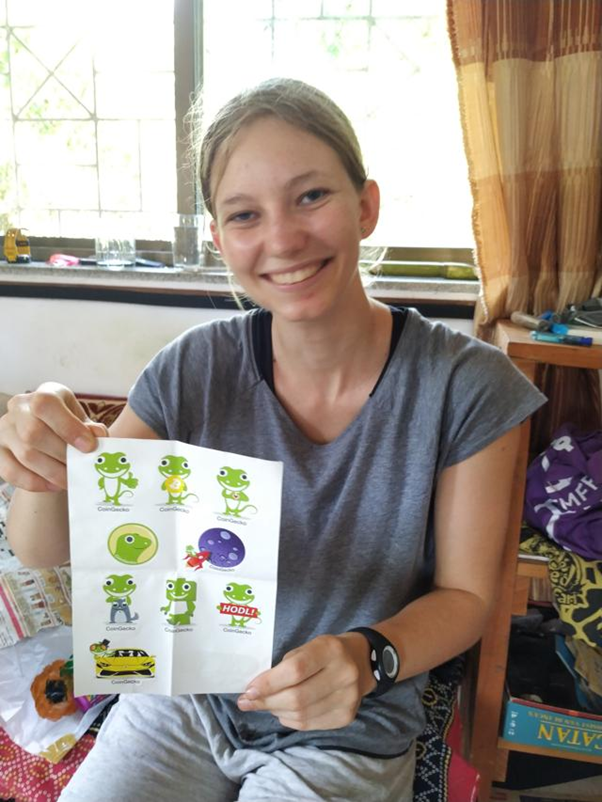 Thanks to @coingecko for giving me some stickers so I had a present for my daughter's 16th birthday
I am planning to make a lot of noise for Steem Fest 5, we should all be there!!!!
Much love and see you next year!