And I didn't lose not one organ! Kudos to my liver for the hard work!
Note: It is recommended that you use Busy.org to properly view this post as Steemit.com WILL NOT play a number of the GIFs.

Who was I before attending SteemFest?
      You may know me as the founder and brains behind the grassroots flag outfit known as @steemflagrewards. Throughout the years, I have demonstrated an almost obsessive interest in thwarting schemes intended exploit our shared reward pool using the capabilities at our disposal and quickly understood the value of teamwork / coordination in those efforts.
      To some I am a leader and to others a pariah. My running meme for the generally negative connotations folks have towards downvoting is "Flag Man Bad". That dichotomy comes with the territory but think we have come a long way to overcome the stigma. There is a lot of gray area and a lot of judgment calls that must be made on the fly. Few things are as simple as they appear on the surface.
      Few of us in the flag squad acknowledged going to SteemFest would be a great opportunity to be the ambassador of the SFR community, build rapport with other communities as well as strengthen existing bonds. I dare say that this mission was overwhelming success and I am now more bullish on the value of our unique and diverse blockchain community whereas formerly my confidence had been waning.
      Had a few heartfelt conversations with folks who expressed appreciation for our work and the adversity that comes with it. I cannot overemphasize just how much it means when somebody actually expresses that sentiment. A little "Atta boy" goes a long way.
What are the positive aspects of the SF?
What did you like?
      Food, food, food and more FOOD! If there was any but of Thai language that I have committed firmly to memory it is the word for spicy which is 'pet'. If you're like me and enjoy extra extra spicy, then you just say it again ('Pet Pet') and they will hook ya up with some 🔥.
---
I really appreciated the spicy condiments included in the SteemFest catering but my favorite meal I enjoyed at the bustling Chatuchak weekend market that a Thai local had recommended.
---
The Nightlife!
      The Steemy Night at the river was probably the most fun I have had in years. Being a "2nd Award" father, the opportunities to get out and let loose are becoming few and far between. One of my favorite things to do is to dance and I quickly learned that I was in good company.
---
Not to boast but I tend to be the party starter type. If I see an empty dance floor, I will work to change that even if that means that get out there all by my lonesome. Here is rare footage taken of me at my last corporate Christmas party.
---
If having fun was crime, would there be enough evidence to convict YOU?
| | |
| --- | --- |
| I plead guilty, your Honor! | Lock us up in FUNKYTOWN |
And throw away the key! 🔑🗑️
     Just realized in my haste to get this article out there. I had forgot to include the narrative for the actual nightlife out in town, namely the Khao San strip.
     Experienced a lot of new things to include eating a fried scorpion w @goblinknackers as witness to receiving an overly aggressive sales pitch for an escort service from a Tuk Tuk driver. It was an interesting night to say the least so works out to be its own post which will be linked here.

What didn't you like?
---
      The main thing that I had been involved with that I felt had room for improvement related to the round-table sessions. Unfortunately, I had not been notified that my requested round tables were approved and slated. Considering just how much Roeland had on his plate it is completely understandable. It didn't occur to me to try and contact him as I figured I just ended up in the reject bin. Wouldn't be the first time and I've learned to take those sort of things in stride.
      I would have loved to have had brought my quality microphone so that the audio quality would have been better. I am still working on salvaging what I can from the proof-of-brain roundtable but much of it is indiscernible spare each participants description of what Proof-Of-Brain means to them.
      The discussions on the other hand are drowned out by the amount of noise. My recommendation would be to provide a bit of separation from each roundtable so the "crosstalk" or background noise is minimal.
There was an attempt to use a Tea Kettle as an acoustic amplification device. Pic compliments of @slobberchops
Here's a sneak peek of the intro for the session I will continue working on as time and life permits.

How is this all affecting your perspective of Steem in general?
---
I'm Uber Bullish. Considering selling my second kidney so I can stake up! I mean do I really need two of them?
     On a serious note, I'm really impressed with the experience I had at Steemfest. Meeting the people behind the avatars and text was an awesome experience. People that I may have considered acquaintances before i would venture to call friend. The people were mighty friendly, like Texas friendly (Did you know Texas is based on the native word Tejas which means friend?), and I felt a sense of belonging.
How do you see Steem Fest unfolding in 2020 after everything you saw happening during these days?
---
I'm not sure about 2020 but I would be interested in a Steemfest in Hawaii. I'm thinking further down the road. Not sure when this would be a possibility but maybe by 2050 it will be possible and the human race would have established a colony on... YOU GUESSED IT!
THE LITERAL MOON!!!

Source
I don't really know how to moonwalk but better believe I will learn it for Steemfest 2050!
I mean it's perfectly rational to have moon-walking on the literal moon as an item on your bucket list, right?

Obligatory Hee-Hee!

Hopefully, my post isn't too late but hope yall fine folks enjoy. I appreciate the opportunity to get to know a good lot of yall and look forward to get to know those I did not. See you on the Moon! 🌕
@ace108 @aggroed @aishwarya @andrarchy @andywong31 @anomadsoul @anthonyadavisii @anyx @arcange @bitrocker2020 @bizventurer @blocktrades @bubke @buttcoins @buzz.lightyear @celestal @cjsdns @cleanplanet @corinnestokes @corsicana @crazysailor @crimsonclad @cryptospa @crystalandbones @daabi2006 @danea @derangedvisions @detlev @dmitrydao @doxie-tx @dylanhobalart @elipowell @elizacheng @eturnerx @fabianklauder @faitherz33 @firepower @fitinfun @for91days @fusan @gabbygolden @gamer00 @gandalf @gengua @goblinknackers @grampo @heleenvanlier @hidemi @howo @iguazi123 @jack8831 @jacobyu @jaki01 @jarvie @jeffjagoe @joannewong @joythewanderer @jpphotography @julesplaschke @justinw @kaerpediem @karinpics @karinxxl @kevinli @khimgoh @kinakomochi @kobold-djawa @koolitime @kopasi @kristiankho @lemony-cricket @liliana.duarte @littlenewthings @livinguktaiwan @lizanomadsoul @louis88 @lukestokes @m31 @martibis @miss-travel-pro @misslasvegas @mys @nainaztengra @nateaguila @neueimmo @nicniezgrublem @oleg326756 @osavi @poezio @preparedwombat @raynie @reggyaguila @revisesociology @rmach @roadscape @robinron @roelandp @rollie1212 @rycharde @sflovik @sg1 @shintakai @sho-t @sjennon @slobberchops @sorainy @starkerz @steemrollin @stoodkev @superoo7 @surpassinggoogle @sytj0116 @theycallmedan @travelgirl @tronarcade @vaelriey @valentinepudding @vandeberg @vandining @vesytz @vikonomics @wanderein @wandereronwheels @waybeyondpadthai @world-travel-pro @worldcapture @yoshiko @zlatan-spielberg
And cue the SFR project ad. Thanks for checking out my post!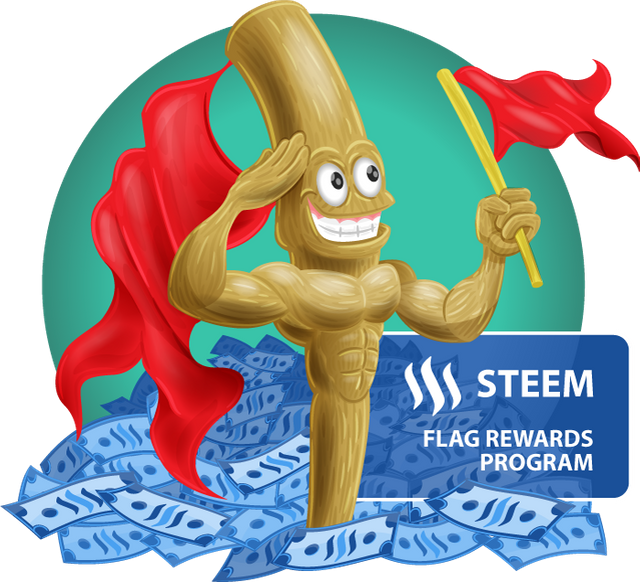 Would you like to delegate to the Steem Flag Rewards project and promote decentralized moderation?
It's much more fashionable than self-voting.
Here are some handy delegation links!
Also, here is my SteemAuto fanbase link if you would like to be one of my consistent supporters.