Last night I visited my home town to sell some of the goodies, and to build more equipment.
Everything started with a visit on the hospital, to heal all the wounds: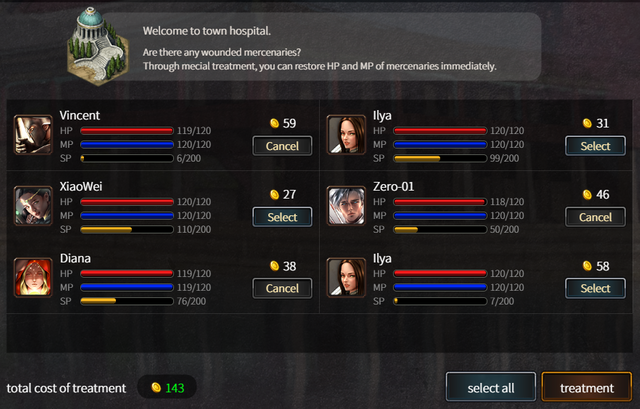 By the way, does anyone know how the HP / MP / SP recovery is working? The mercenaries have a stat indicating the recovery capacity, but as long as I see it, nothing works (I kept the mercenaries idle, I accommodate them in my house). The only ways I found for recovery is either to pay in the hospital, or to reach a new level.
Moving back to equipment, I built another six iron swords, and I now all my mercenaries got rid of their wood shit: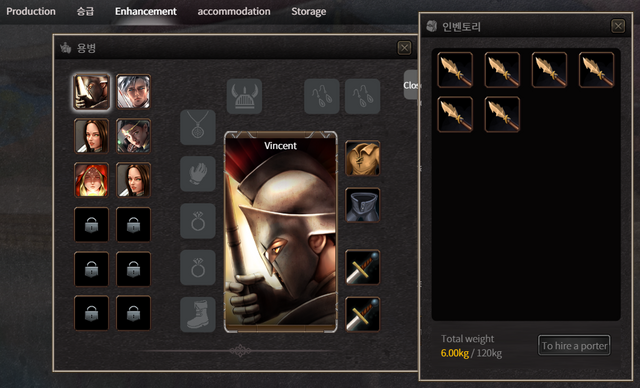 Now it's time for more work.
See you tomorrow!