Dear all,
New equipment was added to the game, and today I made a visit to Seoul to get more stuff for my people.
With the resources already available in my storage, I was able to make six pair of cloth shoes and one pair of iron gloves: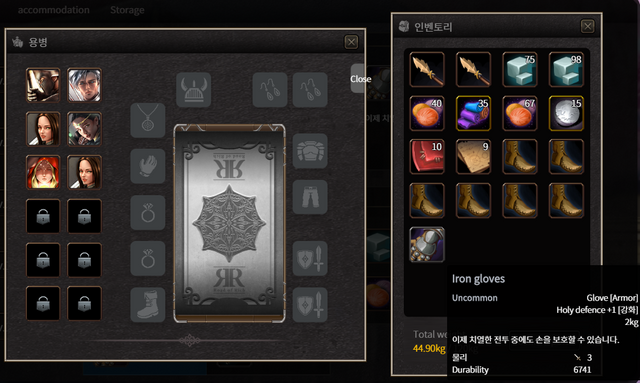 I also wanted to use my visit to enhance one of the mercenaries, but I was not able to do it...
I suspect the game has a kind of bug, because I made ten Common Reinforcement consumables, converted them to one Uncommon Reinforcement consumable, but got an error from the server, and I remained only with one Vellum, and with all my Reinforcement consumables missing :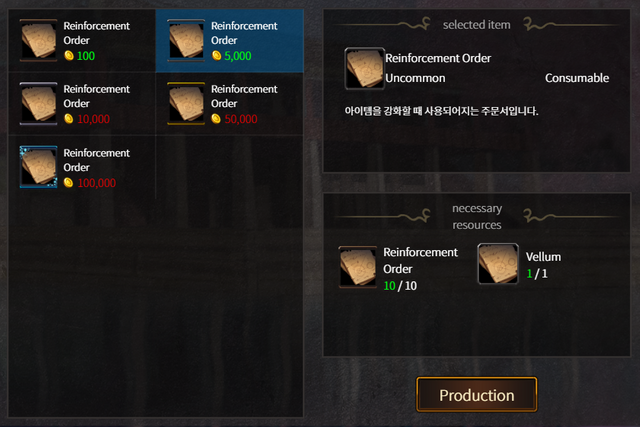 Any clue how to debug this issue?