Hello everybody
with the beta version of Rising Star we have new cards, as we said in our latest post about the game, and also we have a new design for the main web page and the "Manage Your Band" tool. Now is easier to manage your deck to build a band. Let's see my new band: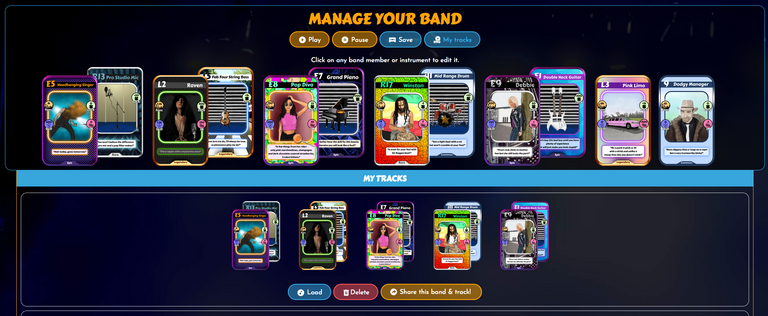 Yeah! Winston is in the band now 😜, well, all you have to do is hover over the card you want to change and click on it, you will see below the cards available for this slot. I have built a classic band with singer, bass, piano, drums and guitar, it sounds awesome! please check it here
The tracks can be saved to make your own collection with the diffrent bands you have made. It is a very cool feature in the game, feel that the sound of each instrument may change depending of the character you are using, and it is not the same a cheap guitar than a double neck one 🤘
To access this tool we need to click on any of the band members, that you have to unlock in the second map zone "Local Gig Circuit"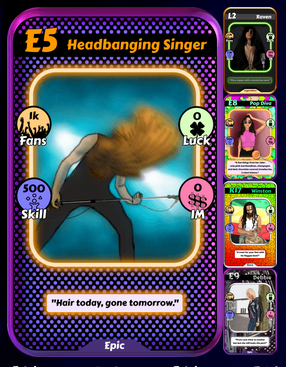 And this is how it works, you can play for FREE Rising Star Game clicking the link below
See you soon
Billy
---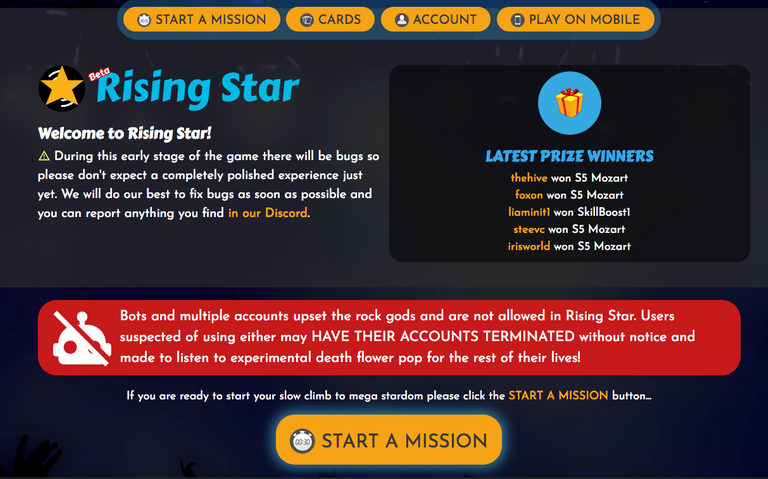 ---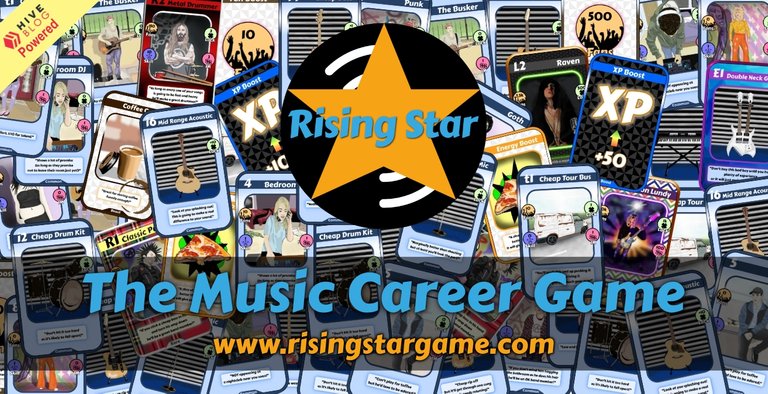 ---
---