Hey hi! Im liuke96player from Academia libertad,
i have been supporting Rising star since the first day i met it,and no regret on that, in fact i have many other ideas to create ways of supporting the game and THE PLAYERS ´(players and investors) both are important for the ecosystem of the game.
have been a long time since i created a post on hive without being related to a video of my channel and im happy today I decided to write another one.
This time ill bring you a little game. I consider myself a music friki (singing especially) so I think I can get some fun with this and reward players that want to get some stuff without investing.
The rules 😲
The game will consist of writing a little resume/post as a commentary in this post (at least 75 words and no maximun) about your favorite singer. A resume written by yourself (please dont copy the information from wikipedia like that, i prefer to read the things you knowabout him and why you admire his voice, performance,vocal range, etc)

You can add images or videos from his or her performances, or whatever you want to tell me about them.

Your entry can be written in spanish or english, as im fine with both.

The rest, any musical style is allowed.

The winner will be the decided taking in consideration the admiration that you can express in your words to your favorite singer. SO be sure that you choose your really favorite one, the words will come

if more than 10 people participate with good entries, then the prize will be doubled. I mean will be 2 winners of this packs instead of only one.

You have time until i upload my next video :) who knows can be tomorrow, or after 3 days... its a surprise, so dont let the time runs
The prizes 💰💰
1 Male Rapper or female (rare)
1 songwriter (rare)
1 Pro studio mic (rare)
5 Mid range mic (common)
1 range rover (rare)
1 whisky
1 50 fans card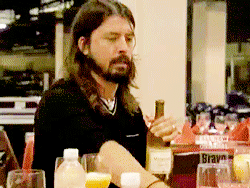 ¡Eh, Hola! Soy liuke96player de [Academia libertad] (https://www.youtube.com/channel/UCzNwKQk_1pcFKx5WogK7zOQ),
He estado apoyando a Rising Star desde el primer día que lo conocí, y ningún arrepentimiento por eso, de hecho tengo muchas otras ideas para crear formas de apoyar el juego y LOS JUGADORES ´ (jugadores e inversores) son importantes para el ecosistema de el juego.
Ha pasado mucho tiempo desde que creé una publicación en Hive sin que esté relacionado con un video de mi canal y feliz hoy decidí escribir otra.
Esta vez te traeré un pequeño juego. Me considero un friki musical (especialmente del canto), así que creo que puedo divertirme un poco con esto y recompensar a los jugadores que quieran obtener algunas cosas del juego sin invertir.
Las reglas 😲
El juego consistirá en escribir un pequeño resumen/ publicación en los comentarios (al menos 75 palabras y ningún máximo) sobre tu cantante favorito. Un currículum escrito por usted mismo (no copie la información de wikipedia así, prefiero leer las cosas que sabe sobre él y por qué admira su voz, interpretación, rango vocal, etc.)

Puedes agregar imágenes o videos de sus actuaciones, o lo que quieras contarme sobre ellos.

Tu entrada puede estar escrita en español o en inglés, ya que estoy bien con ambos.

El resto, se permite cualquier estilo musical.

El ganador será el decidido tomando en consideración la admiración que puedas expresar en tus palabras a tu cantante favorito. ASÍ QUE asegúrate de elegir tu favorito, las palabras vendrán

Si participan más de 10 personas con buenas entradas, el premio se duplicará. Quiero decir, serán 2 ganadores de este paquete en lugar de solo uno.
Los premios 💰💰
1 rapero masculino o femenino (raro)
1 compositor (raro)
1 micrófono de estudio profesional (raro)
5 micrófono de rango medio (común)
1 range rover (raro)
1 whisky
1 tarjeta de 50 fans
---
Si aún no estás en rising star, registrate con mi link y te enviaré una carta gratis! (avísame cuando te registres)
https://www.risingstargame.com?referrer=liuke96player
join the game with my link and ill send you a card! just let me know when you do it
Suerte!! Good luck!!