I just love the smile on the face of people. So, when I can, I like to send some gifts.
My son and wife are playing RisingStar
So I asked : What is the next card you're gonna buy in the game ?
My son @letenebreux replied : The Ego
He wants him as he just started the game some days ago and only has enough starbits to get one.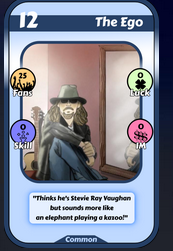 My wife @florenceboens did not reply because she was still unsure and would maybe buy a pack soon.
So I checked her stats and decided for her, I chose a male rapper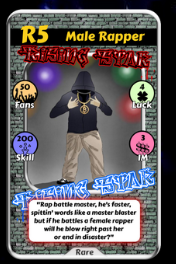 I noticed that I did not have the EGO card myself, so I bought two of them with that rapper.
I kept one EGO, sent one to @letenebreux and sent the rapper to @florenceboens
But that's not finished, While buying those 3 cards, I did a little pleasure to the ones who were selling them, right ?
So 5 people happy, and a sixth one, as by writing this post, thanks to the RisingStar trail, the reward of this post (usualy between 3 and 4) will refund my purchases, so I am happy too.
3 purchases, 2 gifts, 3 happy sellers, and a happy buyer.
RisingStar is a game I like very much ;)
IT also helps independant musicians with its radio.
Still not playing RisingStar ? Well maybe it's time to think about it, the beta version will soon be launched.
My stats :
Level 145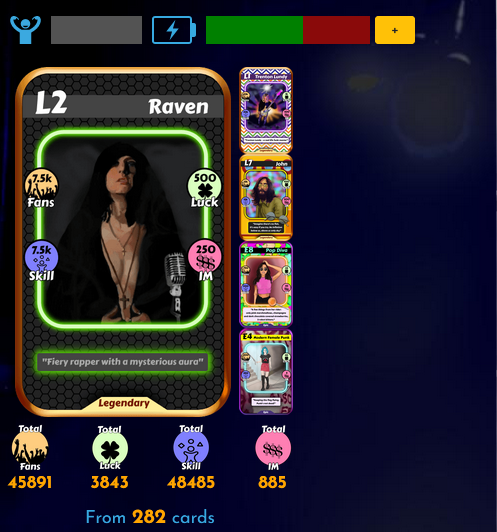 join the RisingStar community ;) Be my referal.
---
A bientôt,
≋𝕴𝖙𝖍𝖆𝖗𝖆 𝕲𝖆ï𝖆𝖓≋
@itharagaian
≋≋≋≋≋≋≋≋≋≋≋≋≋≋≋≋≋≋≋≋≋≋≋≋≋≋≋≋≋≋≋≋≋≋≋≋≋≋≋≋
Helping my projects / Tipping :-) ???
Helping the author : https://www.paypal.me/Lordolivier
We of course accept cryptos:
All the ones on Steem-engine & Hive-engine
Steem / SBD /Hive / HBD
LTC : LdiCR25BQSQYSzTUcpD3sJQayscvjXvDyy
BTC : 37fJek6HN9zeJQTvhfZmpEcmsTM8Lx4spr
All donations are appreciated and welcomed,
thank you.
≋≋≋≋≋≋≋≋≋≋≋≋≋≋≋≋≋≋≋≋≋≋≋≋≋≋≋≋≋≋≋≋≋≋≋≋≋≋≋≋