Good day everyone!
DAY 4
It is a Saturday, my first saturday with Rising Star.
Today I want to share with you my new achievements and some thoughts like It will be nice, if...
Achievements
I reached Level 9! And I completed my second withdrawal of 1,000 STARBITS to Hive-Engine!


Yesterday I received my first free pack, and got 3 cards, one of which is rare. So now I have some extras to my missions.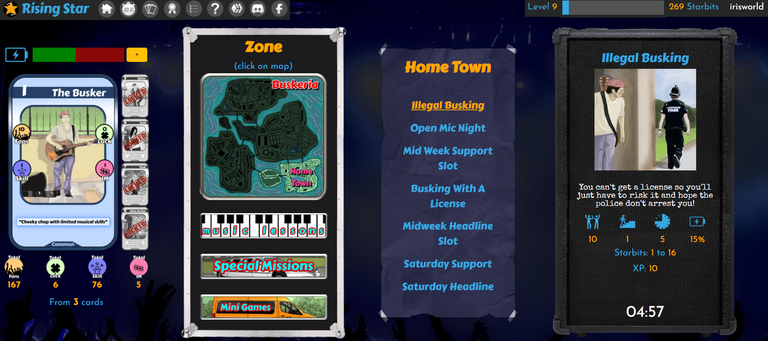 My goal now is 500 completed missions. Let's see how long it will take.
My thoughts
While playing the game, I paid attention on a couple of things:
Sometimes it is hard to log in to the game. I don't know why. I don't have problems with internet, and my laptop is not slow. But sometimes I need to refresh the page several times, enter my ID several times, and just click on Login button. That part is a little bit annoying

It would be nice to see your progress in % or how many XP left till the next level. Yeah, you can approximately learn your progress through the level bar, but still...

Enjoy the gameplay and Have a nice weekend!
---
If you don't play Rising Star yet, try it now and earn STARBIT tokens.
---
FOLLOW ME HERE