Good day, Rising Star family!
Sunday, Day 148 with Rising Star Game.
I guess I have never played so many gigs as I played since yesterday! I am getting closer to the goal, and I want to finish it asap. And as less missions are left there as less patience I have haha.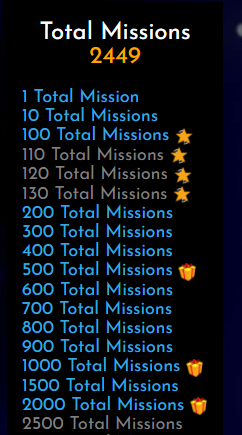 I need to play 50 more gigs. And each time I click on the START button I hope to get a pizza! Seriously, lack of energy is the biggest problem! I guess I will be banned soon because I click on the different tabs almost every minute. And I don't even know why I am doing it. Pizza wasn't hidden somewhere there.
Probably I won't be able to finish that achievement today, but I hope that I will be able to play at least 10 more missions. And I hope I will get a lot of pizza!
Do you have any strategy in the game?
---
Do you know that I host a Rising Star giveaway?

Good luck! Have a nice day!
---
If you don't play Splinterlands yet, try it now and win a free card or earn DEC tokens.
If you don't play Rising Star yet, try it now and win a free card or earn STARBIT tokens.
---
The post was published via @Ecency. Ecency is one of the best communities and posting platforms on Hive Blockchain!
---
FOLLOW ME HERE