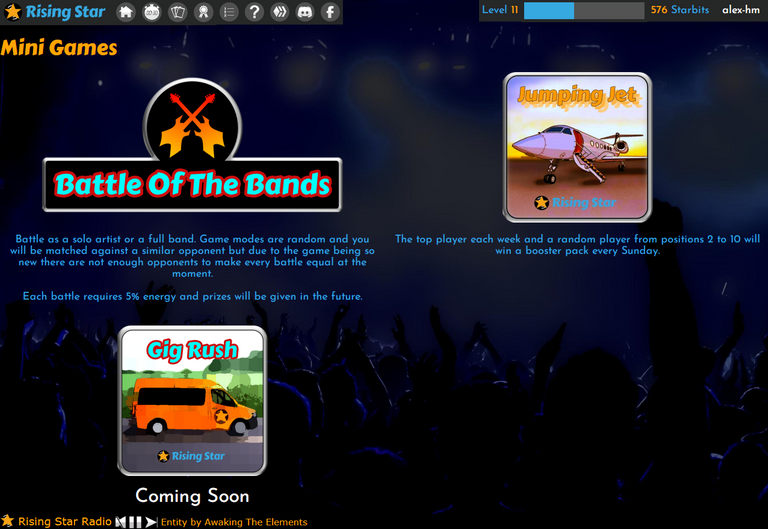 Battle of The Bands
La batalla de las bandas es una lucha como solista o como banda completa con un jugador aleatorio pero con características similares, dice que cada batalla consume 5% de energía pero no otorga premios, quizás en el futuro otorguen algún premio.
Esta bastante interesante este minijuego, deja abierta la puerta para otorgar unos cuantos token o apostar algunos. En estas imágenes les comparto algunas victorias.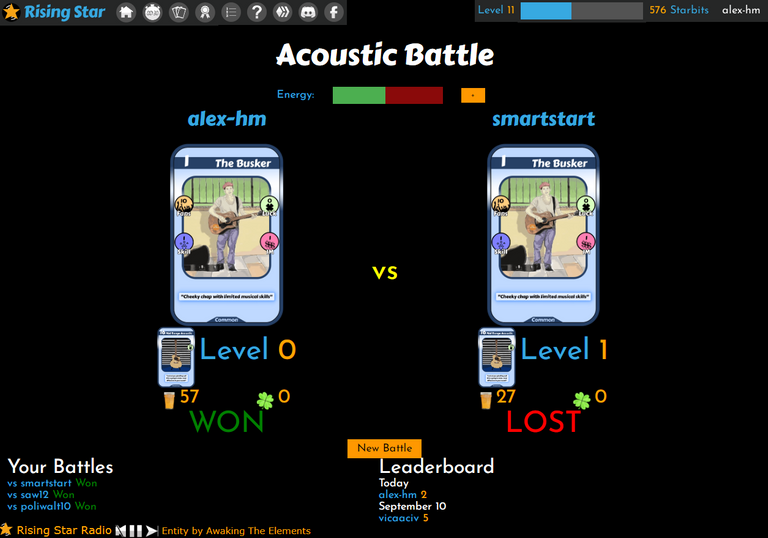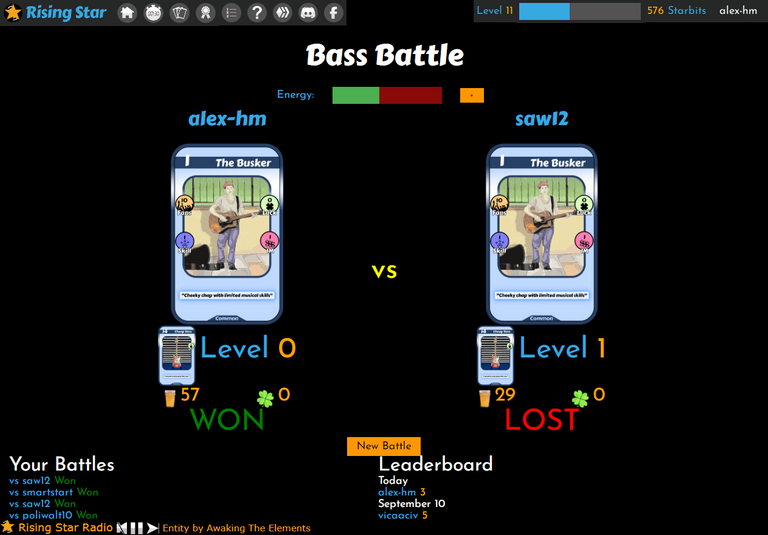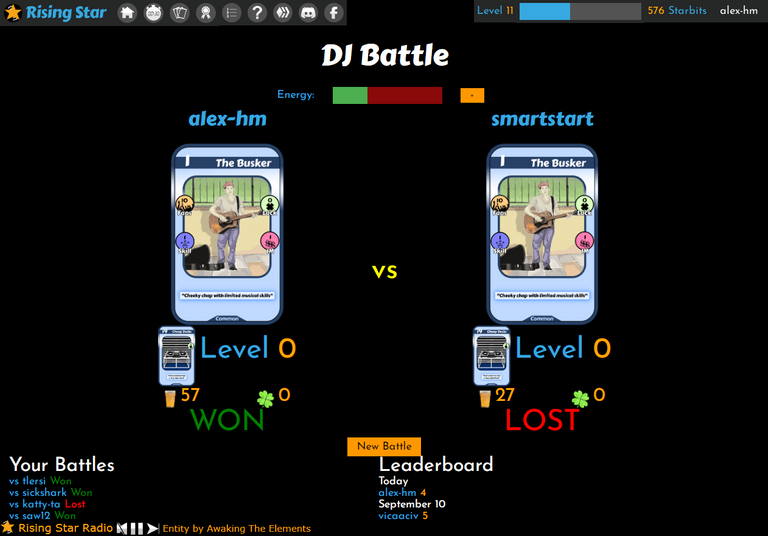 Jumping Jet
Este minijuego trata de un Jet que es controlado por el teclado (probé con la barra de espacios, las flechas de dirección y algunas letras) o el clic del ratón, todas las acciones hacen lo mismo, elevar un poco al Jet, hay que tratar de controlar al Jet para que atraviese justo entre los instrumentos.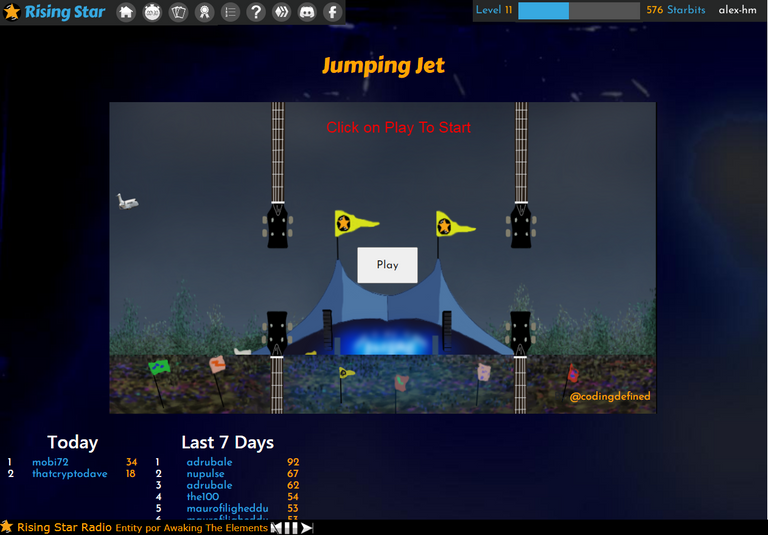 Luego de varios intentos logre un registro de 9, lo se, soy malo jugando esto. Lo interesante de este minijuego es que otorgará un Booster Pack cada domingo al mejor jugador de la semana y a un jugador aleatorio posicionado entre el segundo y décimo puesto.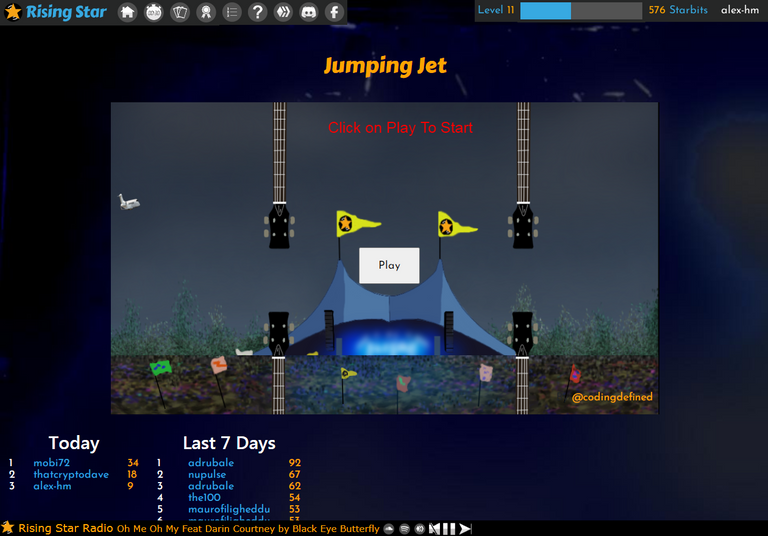 Aquí está mi enlace de referencia, con esto gano 1 token Starbit por cada misión que completen todos mis referidos, tu también puedes intentarlo: