THE WINNER AND CONTINUE THE GIVEAWAY IN RISINGSTAR FOR 3 AUGUST / EL GANADOR Y CONTINÚA EL SORTEO EN RISINGSTAR PARA EL 3 DE AGOSTO ♫♪♫♫♪
HELLO DEAR RISINGSTAR COMMUNITY /HOLA QUERIDA COMUNIDAD RISINGSTAR 😃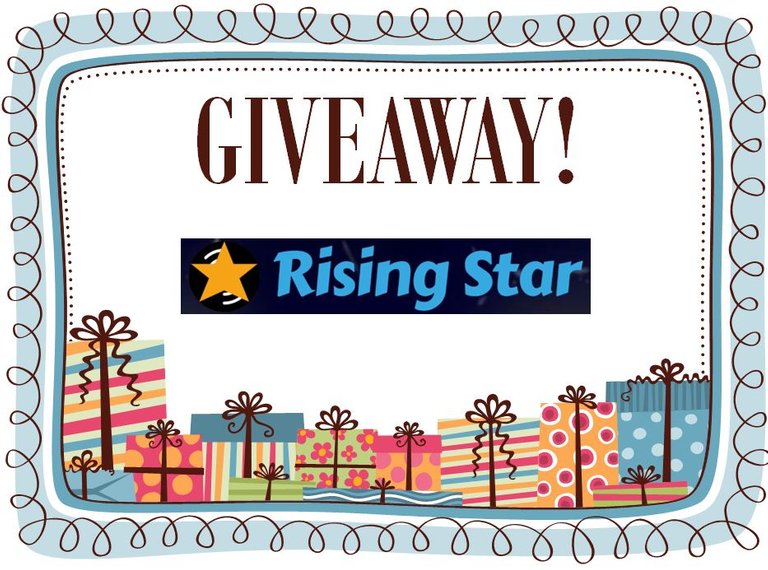 Good morning everyone, at the moment I am still in the same conditions, I have not modified my statistics, I am waiting to be able to make a purchase of hive in the next few days to be able to get another pack, for now we go directly to the draw: D!
Buen día a todos, de momento sigo en las mismas condiciones, no he modificado mis estadísticas, estoy esperando a poder realizar una compra de hive en los próximos días para poder hacerme con otro pack, de momento pasamos directo al sorteo :D!
Winner / Ganador
Video:
https://odysee.com/@Music:a9d/1000-starbits-1-agosto:c
CONTRATS @TRENTONLUNDY1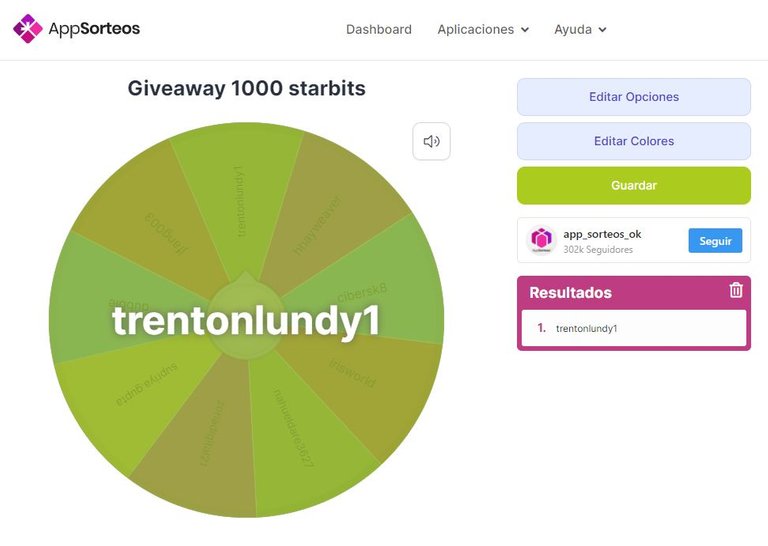 GIVEAWAY 1000 STARBITS/SORTEO 1000 STARBITS
Rules / Reglas
Follow this account and comment: I want to participate, or recommendations on how to improve the giveaway or what do you recommend for improve my gameplay :p
If you can vote and share, it is appreciated but it is not necessary.
I am very grateful to those who participated and continue to enjoy this wonderful game RisingStar
1.Seguir esta cuenta y comentar: quiero participar, o recomendaciones de cómo mejorar el sorteo o que recomendias para mejorar mi gameplay :p
2.Si pueden votar y compartir se les agradece, pero no es necesario.
3.Estoy muy agradecido con quienes participaron y continúan disfrutando de este maravilloso juego RisingStar
Those who want to leave a message, I will randomly give them pieces of pizza, I will also save the list of those who have participated in previous draws for this and upcoming risingstar events:
Quienes quieran dejar un mensaje, les daré aleatoriamente pedazos de pizza, igual guardaré la lista de quienes han participaron en los sorteos anteriores para este y próximos eventos de risingstar:
@eldon1
@specialfeelings
@supriya.gupta
@irisworld
@urielg
@minus-pi
@magooz
@moonthumb
@yeisono
@javiss
@jonimarqu
@dubble
@elrey9006
@cibersk8
@trentonlundy1
@zonadigital21
@deanlogic
@yankosoito
@elgringoviejo
@zarabatana
@lukdancer
@nahueldare3627
@hhayweaver
@jfang003
A big thank you to everyone who has supported this and previous events. As always I will thank @risingstar for being one of the best blockchain games, @academialibertad and the M4L team for their excellent work for the community. Many thanks to those who contribute their valuable vote even without participating, they are also appreciated.
Agradezco mucho a todos quienes han apoyado este y los eventos anteriores. Agradecer como siempre lo haré a @risingstar por ser uno de los mejores juegos blockchain, a @academialibertad y el equipo de M4L por su excelente trabajo para la comunidad. Muchas gracias a quienes aportan su valioso voto aun sin participar, se les agradece también.
THANKS A LOT AND THANKS TO EVERYONE THAT SUPPORT THESE EVENTS 😄
---
---